If you aspire to be a future Dermatologist, here is all that you need to know.
About Dermatology and Dermatologist
Dermatology is the branch of medicine that deals with skin, hair, nails, etc. It is a specialty in both aspects of the medical and surgical. A Dermatologist is a specialist doctor who diagnoses diseases related to skin, hair, and nails and some cosmetic problems and treats them through laser treatment. Dermatologists can treat around 3000 skin diseases. Dermatologists are trained physicians and to become a dermatologist one has to go to great clinical depth knowledge. With the increase in skin related problems etc, the demand for dermatologist has increased over time.
Eligibility
To become a Dermatologist there are certain eligibility criteria that are to be met. Below listed are the eligibility criteria required for becoming a Dermatologist-
-Candidate must have passed class 12th and scored at least 50% marks in the qualifying exam
-Candidate must be a science student and must have studied Physics, Chemistry, and Biology as the core subjects
-Appear in the NEET exam and qualify to get admission in undergraduate courses
-To apply for NEET, the candidate must be of 17 years and not exceed 25 years for the general category and the upper age limit for reserved classes is 30 years.
If you want to be a dermatologist, you will have to pursue an MBBS degree. Post that, an MS/MD degree in dermatology.
Skills Required
The vital skills required to become a successful Dermatologist are-
–Time Management skills
-Interpersonal skills
–Communication skills
–Team-management
-Decision-making skills
-Problem-solving skills
-Service orientation skills
-Know the use of modern techniques in the treatment
Courses available
Below listed are courses available in the field of Dermatology-
-Diploma in Dermatology (2 years)
-Bachelor of Science in Dermatology (3years)
-Postgraduate Diploma in Dermatology, Leprosy, Venereology (2years)
-Doctor of Philosophy in Dermatology and Venereology (3years)
-Doctor of Medicine in Dermatology and Venereology (3years)
-Master of Science in Dermatology, Venereology, and Leprosy (2years)
Top colleges to pursue Dermatology
Below listed are some top colleges to pursue dermatology-
-All India Institute of Medical Sciences (AIIMS), New Delhi
-Maulana Azad Medical College, New Delhi
-Kasturba Medical College, Karnataka
-St. John's Medical College, Karnataka
-Stanley Medical College, Tamil Nadu
-Aligarh Muslim University, Uttar Pradesh
-Assam Medical College, Assam
Job roles
After completion of the required academic qualification in the field of dermatology, one can apply for various job profiles. Below listed are some of the popular dermatologist job profiles-
Cosmetic dermatology:- Dermatologists are the leaders in the cosmetic world. Cosmetic dermatologists are in huge demand these days. They are specialized surgeons who improve the appearance of the physical features of the face or body. They perform surgeries such as Liposuction, facelifts, etc.
Dermatopathology:- A dermatopathologist specializes in the pathology of the skin, analysis of skin problems, and treats them. They are specialized in both dermatology and pathology. They examine the skin disease and diagnosis the same.
Trichology:- Trichology specializes in diseases, which manifest with hair loss, hair abnormalities, scalp changes. It is a medical diagnostic method, which is used by dermatologists with a special interest in trichology.
Immunodermatology:- Immunodermatologist diagnose and treat skin disorders that are because of the underlying defective responses of the body's immune system.
Mohs Surgery:- Mohs Surgeons focuses on the excision of skin cancers through techniques.
Teledermatology:-  Teledermatology is a dermatological practice where telecommunication technologies are used to exchange medical information and treatment, between dermatologists and non-dermatologists who are evaluating patients.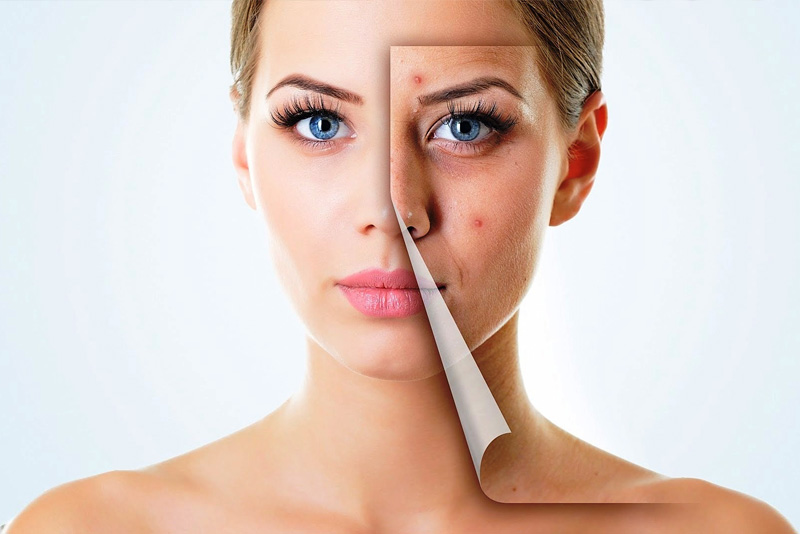 Dermatoepidemiology:- Dermatoepidemiology is the study of skin disease at the population level, it is the determination of the global burden of skin diseases.
Pediatric dermatology:- Their job responsibility is to treat children with skin disease.
Employment sectors
Dermatologists have a plethora of career options and can find a job in a variety of fields and sectors. Below mentioned are some employment sectors that hire Dermatologists-
-Government Hospitals
-Hair Clinics
-Private Hospitals
-Armed Forces Medical Services
-Railways Medical Facilities
-Private practice
-Specialist Hospitals
-Nursing Homes
-Cosmetic Surgery Clinics
-Colleges/ Universities
Top recruiters
The top recruiters that hire Dermatologists are-
-Apollo Clinic
-Fortis Hospital
-Indian Armed Forces Medical Services
-Columbia Asia
-Nova Specialty
-Hiranandani Hospital
-Lilavati Hospital & Research Centre
-Tata Memorial Hospital
-Kaya Clinic
-Max Hospital
-Artemis Hospital
Salary
A Dermatologist earns Rs 16LPA, a consultant dermatologist earns Rs 12LPA, a cosmetic dermatologist earns Rs 30LPA, Surgical dermatologist earns around Rs 35LPA. The pay-scale depends upon the job role, experience, sector, etc. With time and experience, the salary is expected to rise.
Pros and cons
Along with a wide variety of career opportunities and scope in a particular field comes pros and cons related to it. Below mentioned are some pros and cons of being a Dermatologist.
Pros
-Demand for this career is rapidly increasing
-Dermatologists are one of the highest-paid doctors
-Dealing with different cases each day makes their work interesting
-Skincare products are much in demand, dermatology clinic sells them and makes additional income.
Cons
-Involves years of study
-Long working hours
-Setting up your own clinic would be expensive
-Competitive nature