The idea of being able to sustain yourself is a scary idea, it can be too much work and responsibility- something we often don't want to think about, but have to. We know what's it like to go through this feeling, we all start looking for subjects we need to take up which is going to offer jobless a job in our future. We take up things we are interested at, things that highlights our specific talents, so, that we work in a job we are good at. So, each and ever decision we make for ourselves leads us to the job we are going to do. Therefore, this strenuous process needs careful planning- the decisions we make for ourselves are going to dictate our job prospects.
It is also unfortunate that we are not told how to go about this process. Since our childhood, we have never been told to stress about the conditions of the job market, we are never taught these things at schools and colleges. People expect us to know everything about the corporate world on our own, it is rather necessary to have a proper guidance when it comes to having a plan for our job options. After college, we are expected to have clear idea about what we need to do and where we need to go- but, unfortunately, that's not how it works. Many a times, we are extremely confused because how less emphasis people around us have put about the challenges we go through in the corporate world. College based studies focuses more on academic related teaching methods, and deprive us of knowledge which one requires to prepare themselves to face the corporate world. Well, we are here to guide you through this process by giving you a heads up about the challenges you would face while hunting for jobs. Thus, there are a few specific things you might want to follow to never be unemployed. It would be beneficial if you start preparing from a young age, to get the best benefits.
Master a Relevant Skill-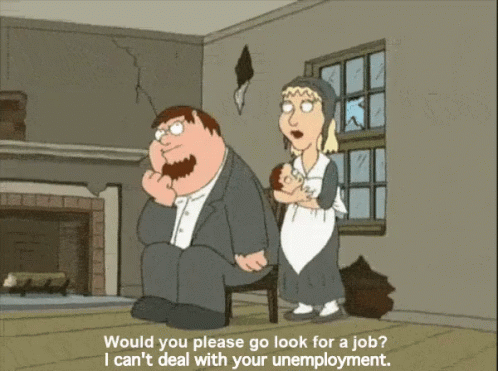 While looking for a job, if you are jobless, you need to introspect yourself, note down your talents, interests and your strengths as a team player. Therefore, what we are trying to focus on here is that it is necessary to know yourself. You need start noting down the things you're good at, or the things that immensely thrills you and captures your interests. By doing that, you can sort out the list of things you have to offer to your employers. You might also want to look at the value of your particular skill. So, your goal must to polish yourself and master a skill- you can master in multiple skills if you want, there are no restrictions- but remember to never leave a task incomplete and show sheer hard work and dedication in prepping yourself. The better you excel in a skill, the more your demand increase. You could also do specific internships related to your own interests to gain a little experience. Prospering in a skill and having a specialty is immensely important, so start looking for your calling and don't let it go.
Start networking-
if you are jobless, We all the importance of word of mouth and having a good contact, it will always keep us going. Having a community is important, but building a community is not that easy- it requires patience and hard-work. Communities have a way of fast tracking businesses and connections, but one really must know how to maximize them. Once you get a hold of how to maximize your connections and networks, your referrals will start rolling in and do it's magic. You may start by building a resume for yourself, try to include all your qualifications and certifications over there. Then, you might want to create a networking pitch for yourself that you can use everywhere. Establishing an online presence is an important task, and this will allow you to join different networks. if you are jobless, Do not forget to be confident and cautious at the same time while networking.
Your Exposure will Keep you Busy-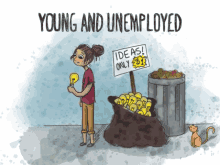 Having real contacts will help you grow and maximize your influence. It is very necessary to be honest and genuine while networking. Also, remember that networking is a two-way road and you must do efforts for the community you have built for yourself. Be cautious while talking to people and making connections, always remember to make true connections and talk to people whom you can really trust. The close bonds you build will always help you, they will expand your exposure. Through word of mouth and good work, you will have a good exposure for yourself. Now, it all depends upon you how you utilize this exposure. Remember to make the most of the opportunities you get it life, providing good services and being kind to people leave an ever-lasting mark of yours to your clients.