Whenever we look into career building we always do a calculation of our education and other criteria basically the methods to achieve or build a career in our life, that's also a way to approach the career options we feel to choose in our life but there is no boundation of these following procedure in career building world. There are the career options which has its own requirement for candidates such specifications in some education, skill development of candidate for that particular job etc. so its becomes necessary for a person to achieve such requirement list for selecting these jobs for their career but there are a lot of people in this whole world who weren't able to get the education or complete their education due to some problems in their life may be finance or other , there a number of people who have some physical disability or mental illness which becomes a hurdle for their career building and successful life, so these requirement list create a hurdle for such people .
New ideas in today's world
"There are some hurdles which may not be breakable but there is always a new option to create life again". In today's world we have solution for every problem and these solutions open a new creative idea for the world and the same goes with the career options in today's time. The people who are facing these hurdles should not lose hope but find some new career opportunities which suits their situation, In today's world humans have been experimenting things in their life that is the idea followed in career building too we feel doing a job under some successful people is only a career which can help us earning money and we can fulfil the responebilities of our life. But there is no such compulsion in career building or earning money, there are a lot of career options which you can build from your hobbies which you use to follow in your childhood days for example sports few people in their schooldays or childhood days were good in some sports can build their career in spots some were having hobby of other activities can make that hobby their future. There are a lot of creative career options which people can choose for their career building and earnings and making their life successful.
Creative career options
If someone is willing to look behind these hurdles and finding a career which suits their perfection and will be the reason for their success then you can find here a lot of such creative and new career ideas which you can make your profession and success. They are-
Photography:-
photography has always been a hobby to most of the people but this photography is actually a medium to turn on the creative mind inside you , it is an art which has a different vision different angles to view this world, if you feel to make you this hobby as your profession you are only required to have an detailed eye perspective, art of capturing visual moment then you train yourself more in this and enter into the profession photography , today Ecommerce, mobile commerce, media publications and mass communication demands for quality photographers. So this field provide a lot of career options as lifestyle photography, fashion photography, wildlife food photography etc.as
Working as photographer –As photographer you can work with newspaper agencies, fashion houses and also you can do freelance job and work for individual projects such as wedding photography, landscape photography, underwater photography etc
Designer:-
design is a diversified field at which has a use in various field-
fashion technology,
interior design
graphic designing,
tattoo design
product design
Automobile design etc.
A designer is a person who adds details and aesthetic to anything from cloth, food to homemaking. And all of these fields require different specification as per the need of field and job.specifiactions required in these fields depends upon the design ability the creativity and imagination anyone is having and also practice in computers software's as different design industry works on different software's
In this design job you can work with different companies and people or you can build your own market by doing freelance work in the field.
Film making/ video editing/direction:-
Some people are good at video making shootings and the editing part of video doing proper cinematography and visualization in video makings, some people have the quality of storytelling and directing a play and we all know cinema is a powerful medium, gives a perspective to society, and a filmmaker is storyteller a director and does the job of creating the story in a virtual drama. The film making jobs require a set of people and professionals and they are writer , director, video editor , cinematographer, graphic designer etc. film making job has a lot of career opportunities which require different skilled people.
The knowledge and skill gained in this career help you to work in film production companies, television channels, advertisement industries etc.
Content writing: –
There are people who have a passion of writing and this passion has professionally wide requirement when we go for media marketing companies have got an idea for better selling of the products they need a strong conbtent.as it provides a strong communication basis and can target more audience, companies of various sizes hire content writers to provide good content to their products.
There are basically two types of content writer-
Subject matter expert-who has authority in a particular industry or for a particular products and they often write blogs and E- books.
Brand Journalist-the writers who write journalistic content to showcase a brand or its products. They work with magazines, newspaper, websites etc.
Social media writers or advertising writers write content about on –going social and work in advertising agencies.
Radio Jockey/Video jockey/Anchoring: –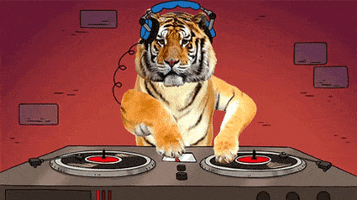 As the growth of entertainment industry career opportunities like radio jockey, video jockey, anchoring is new and very much creative. Professional in these field have to do a job under live audience .Live performances to entertain the audience conduct  different types of shows , engage, in debates etc. it is a talent based profession and the skills required in this profession   are command over language, sense of humour and a thorough knowledge of the world and current happenings.
Radio jockey require the art of talking and connecting to people, videos has entertainment fiction and so many other contents to perform and anchoring is the job in which you have to host a show in public and maintain energy and enthusiasm in show through anchoring.
Conclusion.
There are lot of career options you can start you own as business, today we have a lot social platform for such talents and such people writing , performing etc. you can do for yourself  have your channels on social platforms be a writer on your personal page be a blogger, vlogger, host anything you can start and doing with hard work and consistency will take you the success.