There are a lot of factors that have made the finance industry competitive and dynamic to work for such as the proliferation of the financial market, growth of information technology, non-banking financial institutions, etc. Finance is a study of personal, business, and public funds management. A finance program provides knowledge to a candidate for strategy, analysis, and financial management. Read further to know all about some of the Best Undergraduate Finance Programs in the USA.
If you are looking for a prestigious course in finance but confused about what and how to select the best one, here is a list of various options to select from according to your preference. Choosing Finance as a career opens the path of great earning potential along with various opportunities to a candidate.
Finance, BBA (Hofstra University)
At Hofstra University the duration of the course is four years where a candidate learns about the monetary policy, the fundamentals of national and international markets. On the completion of the course a student becomes well versed in the areas of Finance, Marketing, International Business, and Entrepreneurship, all these topics will help a candidate to learn and manage the finance of a successful company, a small business, or a start-up.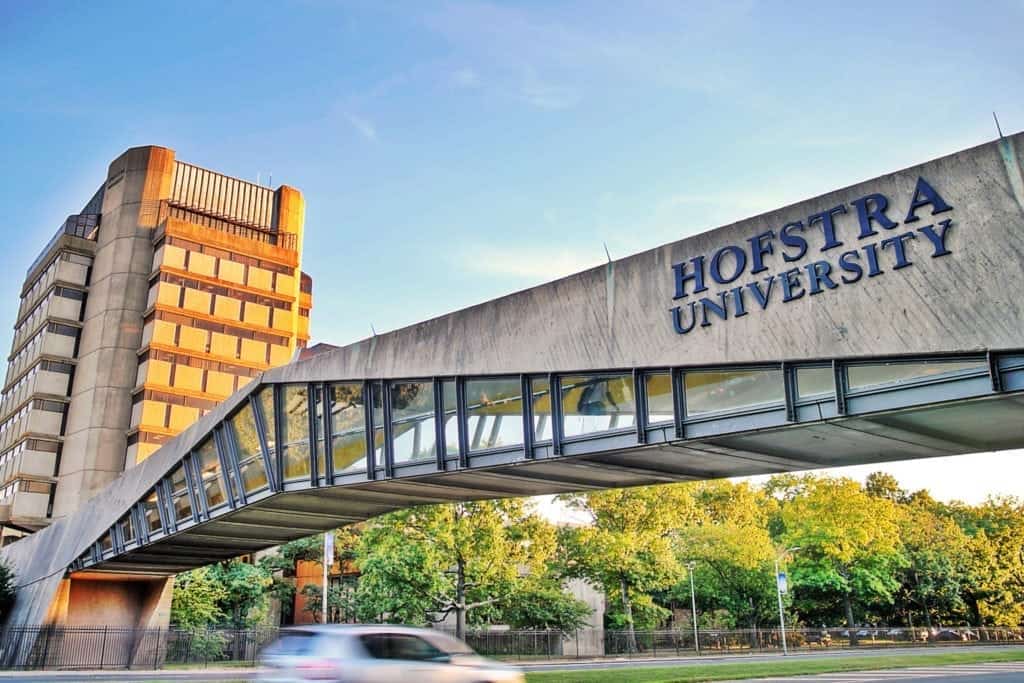 A few areas that are covered in the course are –
-Monetary Economics
-Microeconomic Behavior and Institutions
-Intermediate Macroeconomics
-International Economics
-Law and Economics
-Economic Perspectives on Games and Social Interactions
Advance Corporate Finance at Wharton School (University of Pennsylvania)
In the University of Pennsylvania if you want to gain knowledge in the area of modern finance and want your career to pursue it then it is the perfect choice for you. The course has to be completed in two years or less. While doing the course you will be able to build a network globally with the help of dynamic Wharton's learning community. The faculty for the course is one of the top-ranked faculty that also teaches MBA programs. The topics covered in the program are –
-Capital Structure: Debt vs. Equity; Capital Markets
-Global Trends: Macroeconomics, Regulation, and Financial Technology
-International Corporate Finance: Valuation and Risk
-Mergers & Acquisitions.
Leading with finance (Harvard Business School-online)
At Harvard Business School-online the course offers a thorough understanding of all the principles of finance. Since it is an online program a candidate can log into the course anytime, it is a six weeks long course that covers a vast area of the finance industry and the topics that are covered in the course are
-Financial Analysis
-Finance versus Accounting
-Capital Markets
-Creating Value
-Valuation
-Capital Allocation
Financial Statement Analysis (Mendoza College of Business, University of Notre Dame)
It is a course worth the investment for any candidate as a student can gain the knowledge and skills that are needed for a financial analyst to assess different corporate situations that include joint ventures, credit analysis, inventory analysis, and business combinations. The student learns everything from mergers to acquisitions to corporate financial analysis and reporting and on the course completion a student is skilled to ethically address any challenges that his company faces.
Economics, B.A at  (Colorado State University)
In the Colorado state university, it is a 4 years degree course where a candidate studies domestic and international economic issues, analysis, and evaluation of economic phenomena and policies. A student will learn microeconomic concepts such as cost/benefit, supply and demand theory, monopoly, and competition. The course is highly in demand as an economist is needed in government, non-profit and international organizations.
Programs covered in the course are –
-Principles of Microeconomics
-Calculus in Management Sciences
-Calculus for Biological Scientists
-Statistics for Business Students
-Calculus for Physical Scientists
Personal Financial Planning Concentration (Bentley University)
During the program at Bentley University, a candidate learns about all the complexities and realities of modern finance. The finance theory majorly focused on analytical skills from a global perspective. It is a 4 years degree course, Bentley University is all about business studies and the university has been ranked as one of the top business schools in the nation multiple times. The topics covered in the courses are –
-Comprehensive Financial Plan Development
-Quantitative Portfolio Management
-Sustainable, Responsible, and Impact (SRI) Investing
-Mutual Fund Operations and Management
-Insurance and Risk Management, Retirement Planning and Estate Planning
Financial Management (Leavey School of Business, Santa Clara University)
In the program provided by the Leavey school of business, the students not only learn about practical financial skills but also the psychology and ethics that are important in the finance industry. Santa Clara University is one of the best schools for finance courses. The topics that are covered in the course are –
-Financial analysis and forecasting, 
-Valuing corporate securities (stocks and bonds), 
-Capital budgeting, 
-Short- and long-term financing 
-Cash management
Mathematics of Finance and Risk Management (University of Michigan)
Seeing today's financial instruments a candidate needs to learn about the sophisticated mathematical techniques and this is what a student learns from this course. The degree course provides a student with the knowledge of quantities aspects of risk management and finance not only this the student also learns thoroughly about the field of differential equations and statistics.
Conclusion
Numerous companies are searching for candidates that have a finance background. Researchers say that by the year 2024 it is anticipated that the financial management field will grow up to 16%. A degree in finance makes you qualified for a lot of profiles in the corporate and government industry, even being at an entry-level you can earn a handsome remuneration.
This was all about some of the Best Undergraduate Finance Programs in the USA.