Are you fascinated by airplanes? Do you find it thrilling when you imagine yourself at an altitude of 39000 feet above from ground? I think you might like becoming a part of the aviation industry. AVIATION is the branch of Engineering that is least forgiving of Mistakes. The aviation industry is observed as one of the fastest-growing industries in India. The aviation sector is one of the most attractive and highly paid sectors in the world. Pursuing a career in aviation helps to safeguard your status financially.
Many airline jobs offer a good amount of salary, prestige, and benefits to the employees. Some common benefits include:
Sick pay
Basic life insurance
Comprehensive Medical
Dental
Vacation pay
Free airfare for employee and his or her immediate family on company airline
Discounted airfare for employee and his or her immediate family on other airlines
Eligibility
The Aviation industry requires basic eligibility criteria for students to be a part of aviation.
Must have attained the age of 18
Passed 12th from a recognized board.
Career in aviation in India
Air Hostess/ Cabin crew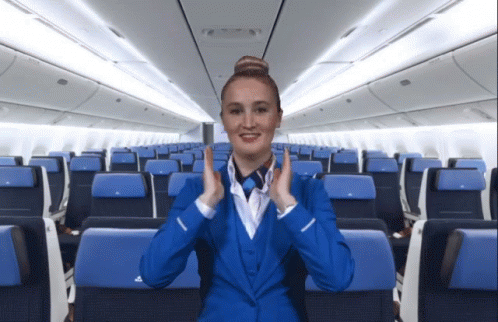 A flight-attendant also is known as air host/air hostess is a member of the aircrew, collectively known as a crew member. Their main responsibility is to look after the passenger's comfort, welfare, and safety on board. Apart from this, the cabin crew is also responsible to check all emergency arrangements before taking off and landing. According to the regulation, no member of the aircrew will fly more than 72 hours in a month. After a few years of servicing as a cabin crew, they can get promoted to head attendant and enjoy a higher salary package.
Educational/ Physical Requirements
To become an air hostess, the aspirant should have completed 10+2 education in any stream or an undergraduate degree in aviation. The age limit for applying for the course is between 17 -26years. The candidate should be a minimum of five feet and two inches tall. The candidate should be unmarried at the time of applying for the course. They should have normal eyesight or corrected to 6/6 in both the eyes. The candidate should be medically fit and have a pleasing personality.
Pilot and Co- pilot
Flight crews include a captain and at least one co-pilot. They are also known as Captain and First Officer respectively. Pilots in both roles need to be capable of flying the aircraft and managing the flight. The captain is responsible for the flight, the crew, the passengers, and the aircraft. He has to ensure that all necessary checks are made before, during, and after the flight. The two share flight tasks also the co-pilot might be responsible for working the communication radios and navigational computers. The co-pilot will also take command if the captain becomes ill or incapacitated. The primary difference is rank – the captain is the senior and he is accountable for the flight. The co-pilot reports to the captain and takes his orders from him.
Here's a video on 10 Must have qualities for a Pilot
Educational Requirements
To become a pilot, you need a bachelor's degree in aircraft operations, aviation, aeronautical engineering, or a related field. Also, you will complete up to two months of ground training and need more than 1,500 hours of flight experience. The skills you'll need for this career include strong communication, problem solving and observation skills, and the ability to operate the aircraft computer and navigation system.
Here's a video on 7 Steps to Become a Pilot
Air Traffic Controller
Air traffic controllers are responsible to regulate air traffic either within an airport's airspace or air traffic between airports. They communicate weather changes, visibility issues, wind conditions, and nearby aircraft to pilots, using radar, computers, or visuals to monitor aircraft in the assigned airspace. Air traffic controllers may give landing and departure authorization and instructions. They may also determine and direct flight path changes as necessary. The air traffic controller's job is quite stressful and is currently facing a job decline.
Educational Requirements
There are three ways to become an air traffic controller with the Federal Aviation Administrator (FAA). The first option is to gain military experience as an air traffic controller. The second is to complete an aviation degree at a college or university through the FAA's Air Traffic Collegiate Training Initiative program. The final option is to complete either three years of progressively responsible job experience, a bachelor's degree, or a combination of the two.
Airport Manager
The airport manager oversees all other employees and departments and manages the day-to-day operations as well as future airport planning. They may deal with many different issues, but they are primarily responsible for airport safety, regulations, and budget planning. They work closely with the Federal Aviation Administration (FAA) and other industry groups to manage and develop air traffic procedures, install air navigation equipment, etc.
Educational Requirements
It's not necessary to be a pilot to manage an airport, but few competitive candidates may have studied aviation or aviation management. A strong business background also is helpful, so general business or management degrees are beneficial. Good business skills and familiarity with aviation and aviation regulations are important in this field.
Aeronautical Engineer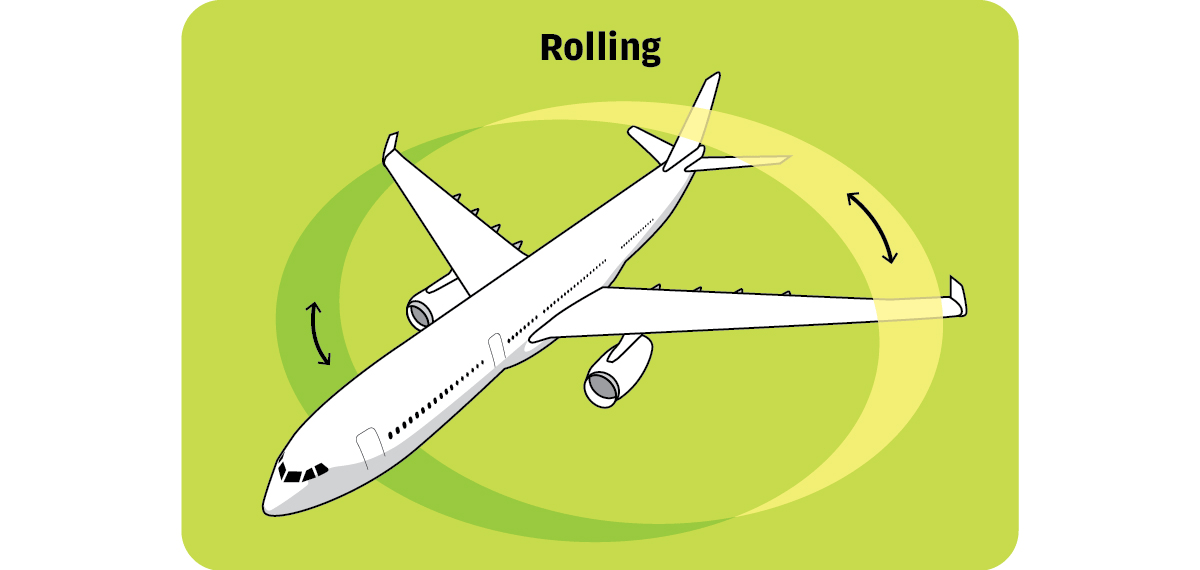 Aeronautical engineers design, develop, manufacture, and maintain aeronautical components. They use their technical knowledge to improve flight safety and fuel efficiency, reduce costs, and address the environmental impact of air travel. Their other responsibilities are assembling the aircraft or fitting components testing, evaluating, modifying, and re-testing products writing reports, manuals, and documentation providing technical advice, etc.
Educational Requirements
The basic eligibility criteria for aeronautical engineering is a minimum of 70-75% marks in aggregate in PCM in Class 12. Admission criteria for Aeronautical Engineers are JEE MAIN and JEE ADVANCED score. The skillset required is a normal color vision, physical fitness, and good height, strong analytical ability, and manual/ technical aptitude.
Here's a video on Career in Aeronautical Engineering
Avionics manager
An aviation manager handles all the operations of the aviation department. An aviation manager's typical duties include the selection and assignment of staff to ensure equal employment opportunities in hiring and promotions; coordination of all activities of the aviation department. Aviation managers usually work a typical 40 hours a week and may need to work the occasional overtime if required.
Educational Requirements
An aviation manager must have a bachelor's degree with a specialty with aviation procedures. They must also have at least seven years of extensive experience in the field of aviation. Thorough knowledge of operations, repairs, and navigation of aircraft and air fact engines are necessary for an aviation manager. He must be familiar with all laws, rules, and regulations as well as safety requirements regarding aircraft procedures and management.
Aviation meteorologist
Aviation meteorologists provide weather information to airline flight dispatchers and pilots. He or she must determine current and forecasted weather conditions for all altitudes, including the direction and speed of the wind, cloud cover, etc. Aviation meteorologists rely on weather radar, computers, weather station information, and other tools to compile their reports.
Educational Requirements
An aviation meteorologist needs to have an analytical mind and the ability to work under pressure. They should have a familiarity with aviation and previous experience as a meteorologist. Most airlines only hire those who have a degree in meteorology.
Flight dispatcher
A flight dispatcher, also known as an airline dispatcher, assists in planning flight paths taking into account aircraft performance and loading, winds, thunderstorm and turbulence forecasts, and airport conditions. Dispatchers also provide a flight following service and advise pilots if conditions change.
Educational Requirements
The eligibility criteria to undergo the Flight Dispatcher course is that the candidate should have attained the age of 21 years. The minimum educational qualification required is to clear 10+2 standard examination with mathematics and physics subjects from a recognized Board / University.
Crew Schedule coordinator
The crew scheduler is responsible for developing and communicating a schedule for all flights, as well as assigning crew members to flights. The pressure of the job can be high. A 40-hour workweek, with shift work, is normal.
Educational Requirements
A high school diploma or GED is required, and a college degree with a major in air transport operations is useful preparation but is not mandatory.
Major airlines in India
INDIGO ( India's no.1 airline)
AIR INDIA
AIRASIA INDIA
GO AIR
SPICEJET
VISTARA
AIR INDIA EXPRESS
AVIATION IS THE PROOF THAT GIVEN, THE WILL, WE HAVE THE CAPACITY TO ACHIEVE THE IMPOSSIBLE.
RELATED: Career in Aviation in India and Related courses