Alumni record
Delhi University's colleges are famous because many leading entertainers, politicians, ministers, leading thinkers have been alumni of DU. Dr. Manmohan Singh was an alumnus of the Delhi University. Delhi University was established by Nehru to build a foundation for modern India.  If you wish to make a career in public service administration or politics, Delhi University can be a great foundation for you. Many of the Alumni have also said that DU provided them a great foundation to pursue competitive exams especially UPSC.

Excellent Faculty
The faculty and professors of the DU are experts in their field. All of them are P.hd. holders in their respective subjects. Many visiting professors of DU are some of the leading intellectuals of India. Dr. Manmohan Singh also used to teach in the Delhi School of economics. Guest lectures are organized regularly and you get to interact with the best people from industry or politics. ]
Faculty becomes most important while selecting an ideal college, DU promises to provide you the best faculty that is also available in case of any doubts.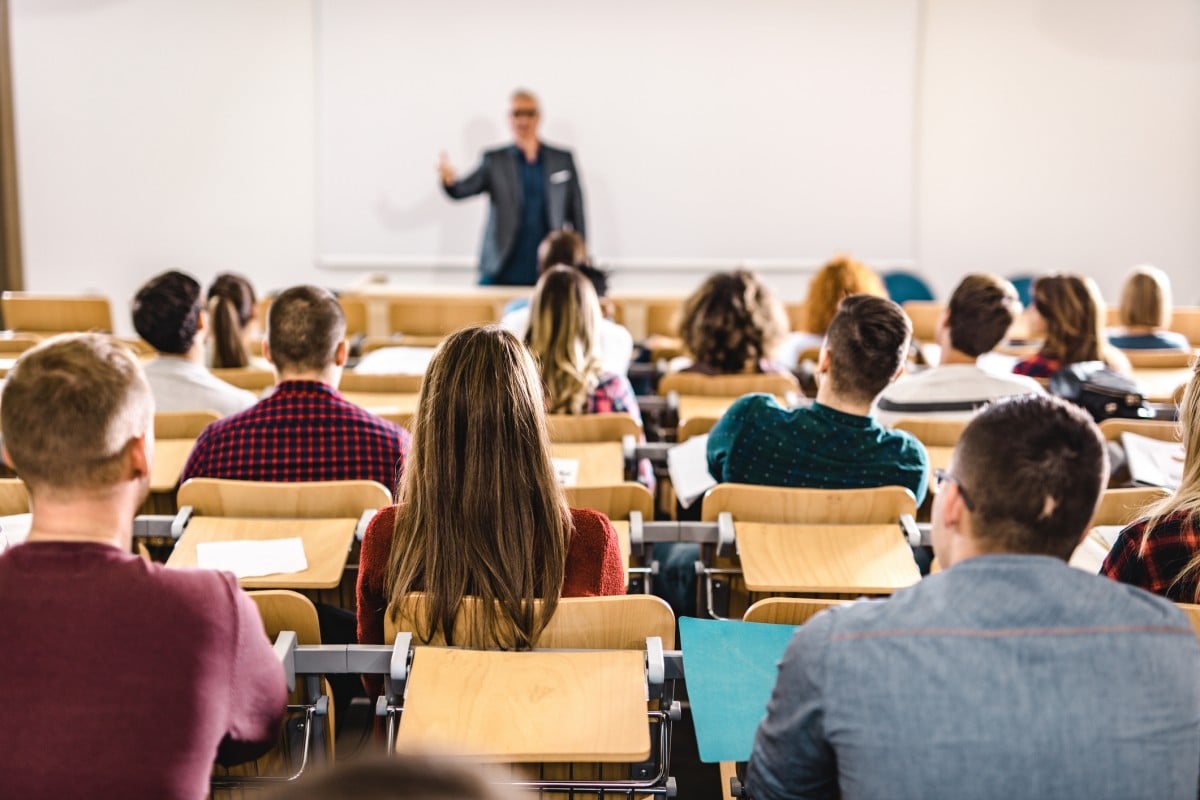 Recognition (Higher studies)
If you pursue an economics bachelor's degree from a Delhi University college. You can easily get admission into an IIM for higher studies. This is one of the examples, Delhi university colleges are recognized as the best colleges countrywide. After completing your bachelor's, if you wish to attend the best business or engineering school in the country for higher studies, you can easily do so.
High Cut-offs
The cut-off aspect is really important because Delhi University accepts students with an impeccable academic record. The fact that most of the students have a high academic record makes the environment of the college very engaging. It also demonstrates the excellence of the university as it has tried really hard to maintain its high standards for a long time.  The fact that you have to work hard to get into the university makes the degree way more important than any normal degree. The cut-offs can be between 98 to 85 percentage. Some of the courses may require a higher percentage than others.
Affordability
For many high achievers, finance sometimes becomes a hindrance to their higher studies plan. The fees of a Delhi university college is between INR 12000 to INR 50000. For many Indian households, this range is affordable. If you have what it takes to be a part of this prestigious university, you can also chase your dreams at a very affordable price. If you demonstrate academic excellence, you can also get scholarships, awards, and grants from the government for your higher education.
Best Placement record
The placement cell of different colleges at Delhi University. In most cases, people with an undergraduate degree have to pursue a master to get a job. Many B.Sc., B, com, and B.A. degree holders from Delhi University. The colleges invite many big companies throughout the year. As the university is considered the best in the country, companies take a greater interest in its students.
Along with placements, the placement cell or the career development offices also help you get the best internship suited to your course, career, aptitude, and aspirations. Through internships, you also decide which specific career path to take ahead or go for higher studies.
Holistic development
Delhi university colleges continuously conduct fests, trips throughout the year. Apart from this, it has a society/club for every subject and every activity. For example, If you are an economics major, then there will be an economics society to organize events and connect you with leading economists or finance experts. DU always has the best speakers for its events as it is the most renowned university in the country. During your academic course journey, you can get great exposure and have holistic development.
Variety and Range of Courses
No matter what stream you are from. You can be from Arts, Commerce, Humanities or Science. You want to pursue political science, engineering, or economics. Delhi University has got it all covered for you. You don't get a normal degree, but an honors degree in your respective stream. With the best faculty, you can explore a range of options. If you do not want to pursue a single subject, you can also go for more than one subject. You can choose interdisciplinary subjects such as political science with sociology or English with creative writing.
Exposure
Exposure basically means that you build a solid network. People across India and across the world join DU either as a faculty or a student. Apart from that, you can also connect with people from similar interests. There are hobby clubs based on art forms such as dance, theater, or singing. DU societies and clubs participate in the biggest fests of India and win many awards. You can get exposure to your personal hobbies as well as an academic interest in a great way.
Also Read; Top 10 Medical Colleges in Bhopal