Tulane University is an institution established in 1834 in New Orleans, Louisiana. Tulane was founded as a medical institution but has grown as one of the most famous research universities in the US. It provides around 70 majors in five different schools that include architecture, liberal arts, business, science and engineering and public health schools. Famous alumni of the university include Lauren Hutton, Newt Gingrich, Henry Hobson Richardson, Huey Pierce Long Jr., etc.
Admissions in Tulane University
Recently more than 42,000 applicants applied for Tulane University's undergraduate programs alone, but only 13.15% were admitted to the university. The university has an acceptance rate of around 17%. The Admissions Committee of the university analyses the applicants holistically that include the required application materials, for e.g. application form, academics, essay, etc. for every applicant. Around 6% of the students are international students. Hence, it has a diversified background.  Important highlights regarding the admissions at the university are given below:
1. The university offers financial aid to international students.
2. Interviews are conducted for international students.
3. Undergraduate applicants are required to provide a LOR.
4. Tulane University accepts common applications as well as university applications.
5. GRE/GMAT scores are required from international students.
6. ACT or SAT scores are not required in the case of international students. They may be required in the case of availing scholarship or financial assistance.
7. Certificate of finance form is also to be submitted for international students who are seeking financial aid.
8. For international students coming from non-native English speaking countries, the TOEFL test is required.
9. The eligibility criteria differs among different courses.
Courses Offered in the University
The university offers a great deal of courses in undergraduate and postgraduate level of studies for students to choose from. The undergraduate courses offered in Tulane University are given below:
School of Liberal Arts

1. Bachelor of Arts (B.A.)
2. Bachelor of Science (B.S.)
3. Bachelor of Fine Arts (B.F.A.)
School of Public Health & Tropical Medicine

1. Bachelor of Science in Public Health (B.S.P.H.)
School of Architecture

1. Bachelor of Architecture (B. Arch)
2. Bachelor of Science in Architecture (B.S.A.)
3. Bachelor of Arts in Design (B.A.)
A.B. Freeman School of Business

1. Bachelor of Science in Management (B.S.M.)
School of Science and Engineering

1. Bachelor of Science (B.S.)
2. Bachelor of Science in Engineering (BSE)
3. Bachelor of Arts (B.A.)
In order to successfully complete graduation, all students must fulfill the core curriculum, public service requirements, and specific major requirements depending on the course and the subjects undertaken. Tulane provides  graduate programs that are research-oriented and lead to MA, MFA, PhD and MS degrees through its Schools of  Science & Engineering, Architecture, Public Health & Tropical Medicine, Liberal Arts, Business, Law, Medicine and Social Work. Professional degrees are provided in both doctoral and master's levels in the Schools of Business, Public Health, Social Work, Law, Architecture, Medicine and Tropical Medicine. Joint degrees are also available in several fields.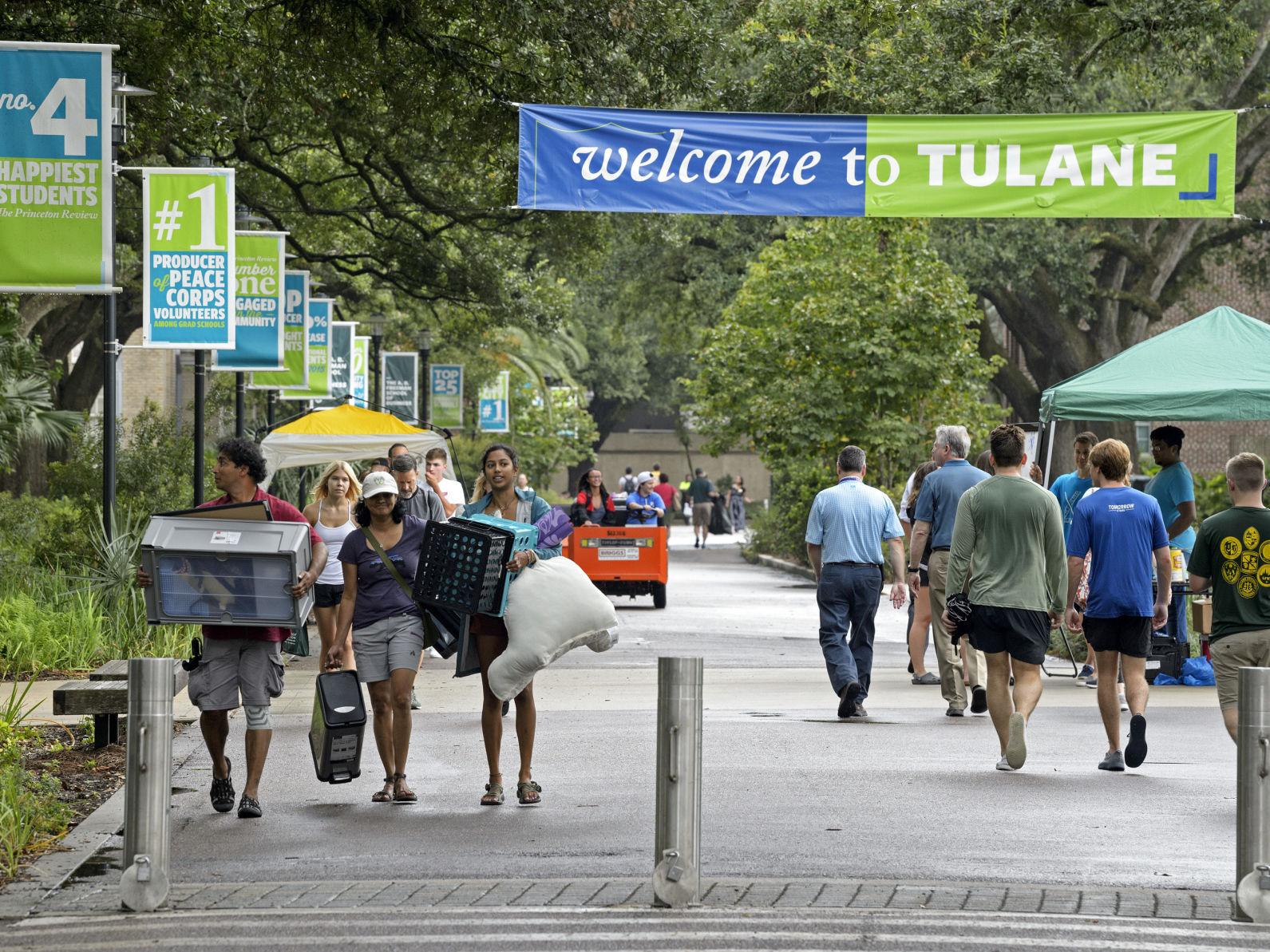 Below are the different postgraduate courses offered by the different departments of the University:
PhD, MA, MS, Professional Degree

1. School of Architecture
2. A.B. Freeman School of Business
3. School of Law
4. School of Medicine
5. School of Public Health & Tropical Medicine
6. School of Social Work
PhD, MA, MFA, MS only

1. School of Liberal Arts
2. School of Science & Engineering
Master of Liberal Arts, Master of Professional Studies

1. School of Professional Advancement
Facilities and Resources in the University
The facilities and resources provided by Tulane University complement the world-class faculty. The university offers twelve libraries across the campus, with special collections brought by researchers from around the world. Some special topics of the Tulane's library include extensive jazz archives, the history of Africa, Latin America and African American art. Technology is central to academics and research at Tulane University hence, attention is given to technology, from providing wireless network or WIFI to students, desktop computers for students use, to providing assistance to students. Counseling is provided to students from the first day at the University by matching them up with professional counseling staff at the Advising Center to pick the right course studies for themselves. The career center advises students and assists them in developing important career skills like resume writing, job searching, and interviewing and how to choose the right career path with the course and the subjects taken by students.
Conclusion
Tulane University ranks 41 in National Universities among the list of 'The Best National University in America'. The university offers various postgraduate and undergraduate degrees, along with its world class facilities and resources and it stands among the best national universities as per its recent rankings in America.