If you want to know about courses that can be done after class 12th, you are in the right place. Many of the science students have the dream of becoming a doctor and they even try as hard as they can for getting admission in the government medical colleges.
Some people even try for the management seats but those are affordable for the one's who are financial at a higher position. Middle class families cannot even think of that.
So what to do if we don't get a medical seat? Should we quit? No, it's not the option. You can go for various other courses that are mentioned below. These courses have slowly but steadily been growing in the modern world. There is an increasing demand for paramedical courses. One should definitely opt for these as a career option.
So here is the list of other courses. Check it out.
BDS ( Bachelor of Dental Surgery)
If you are interested in dental science then BDS is the perfect option. It is a 5-year course. You can opt for this course after class 12th science.
B.SC. NURSING
This course is getting popular day by day as the need for nurses is increasing. It is a 3-4 year course.
B.PHARM (BACHELOR OF PHARMACY)
This field is widely spreading in India since the country was hit by the coronavirus. If you love chemistry then you should definitely go for this course. It is a 4-year course. You can opt for this course after class 12th science.
PHARM D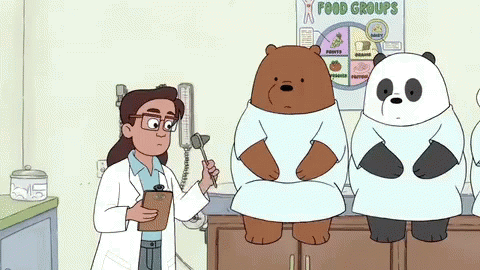 Pharm. D. is a 6- year doctorate level course, including five years of academic study and a year of internship or residency. The course aims to prepare eligible candidates students in the management of patient medication therapy and improving patient outcomes.   
BPT (PHYSIOTHERAPY)
BPT stands for Bachelor of Physiotherapy. This discipline uses massages, exercises and movement of muscles to treat patients who are have suffered injuries from accidents or are recovering from surgeries. The course is 4.5 years long. You can opt for this course after class 12th science.
B.V.SC. & A.H. (Bachelor of Veterinary Science and Animal Husbandry)
This discipline focuses on the use of biology and technology to treat and prevent diseases occurring in animals. The course is years long.
BOT (BACHELOR OF OCCUPATIONAL THERAPY)
It has its main focus on Occupational Therapy. This discipline is all about using exercises, training, aiding devices, environmental adaptation and equipment to treat patients suffering from physical, mental, emotional and neurological limitations. The course is 4.5 years long.
BASLP (BACHELOR OF AUDIOLOGY SPEECH LANGUAGE PATHOLOGY)
This course focuses on subjects such as – audiology, hearing disorders, auditory systems and speech language therapy. The course is 5 years long (including the internship).
OTHER B.SC. COURSES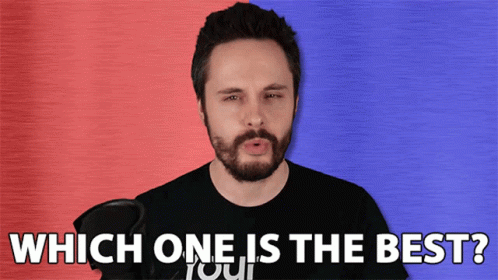 BSc is the most underrated courses in India after class 12th Science. But its value is of utmost importance. One can opt for this and do the masters abroad for more success. There are many interesting Bsc courses which can amaze you to another level.
Sc. Biochemistry
Sc. Biology
Sc. Physics
Sc. Chemistry
Sc. Environmental Science
Sc. Biotechnology
Sc. Occupational Therapy
Sc. Physiotherapy
Sc. Radiology
Sc. Bioinformatics
Sc. Anthropology
Sc. Microbiology
Sc. Zoology
Sc. Forensic Science
Sc. Agriculture
Sc. Pathology
Sc. Speech Therapy
F.Sc. (Fisheries Science)
Sc. Horticulture
Sc. Genetics
Sc. Health Science and Nutrition
Sc. Sports Science
Sc. Audiology
Sc. Botany
PARAMEDICAL COURSES
These are the courses which involve many interesting skills and techniques. Some of the courses even offer a placement with more than the salary of an MBBS doctor. So if you have keen interests and want a salary which you deserve, then this course is best for you–
Sc. in Operation Theatre Technology
Sc. in X-Ray Technology
Sc. in Radiography and Medical Imaging
Sc. in Dialysis Technology
Sc. in Medical Record Technology
Sc. in Medical Laboratory Technology
Sc. in Ophthalmic Technology
Bachelor of Occupational Therapy
Bachelor of Physiotherapy
Sc. in Speech Therapy
BASLP Course
Sc. in Audiology
Sc. in Anaesthesia Technology
Sc. in Audiology and Speech Therapy
Sc. in Optometry
Diploma in Operation Theatre Technology (DOTT)
Diploma in X-Ray Technology
Diploma in Radiography and Medical Imaging
Diploma in ECG Technology
Diploma in Dialysis Technology
Diploma in Medical Record Technology
Diploma in Medical Laboratory Technology (DMLT)
Diploma in Ophthalmic Technology
Diploma in Physiotherapy
Diploma in Anaesthesia Technology
Diploma in Nursing Care Assistant
Diploma in Sanitary Inspector
Diploma in Hearing Language and Speech (DHLS)
Diploma in Dental Hygienist
Diploma in Audiometry Technician
Diploma in Audiology and Speech Therapy
X-Ray/Radiology Assistant (or Technician)
Medical Laboratory Assistant
Operation Theatre Assistant
Nursing Care Assistant (Certificate)
ECG Assistant
Ophthalmic Assistant
CT Scan Technician
Dialysis Technician
MRI Technician
These are the courses related to science but if your interest is other than science courses then you may have plenty of other options also. MBBS is not the only option. Focus on your interests and choose the best for yourself.
We need to mould ourselves according to the changing world to be successful in life.
Also read:
Top 5 Engineering Colleges In Pune