We do find ourselves in a state of complete hopelessness when placements come near. Securing a job, especially through college placement-cells is definitely a strenuous process. The incapability of colleges to provide students with adequate experience and knowledge about the corporate-world, is a clear example of why students live in the midst of uncertainty.
You may like,
We have seen graduates tirelessly looking for a job, unfortunately, these jobs that are provided to them are not paying them enough. Majority of the students are going through these issues; they are either really tired of rejections or they are doing a job which isn't paying them enough to make a living on their own.
Colleges needs to ensure that their students are given a proper training about the corporate-world, they must be trained to crack interviews and to market themselves to different firms. These skills are never taught to us. We often find ourselves being oblivious about what type of placements our own college would be offering us. This under-preparation leaves extreme pressure on us.
That being said, it is necessary to ask if these jobs are worth our hassle?
Inadequate Job Profile-
We clearly are aware where the unemployment rate of our country lies. It is disheartening to see so many students failing to find a job that fits their preferences. Majorly, newly graduates are offered very less salary- this is a huge discouragement for them personally, also it says a lot about our job markets. Procuring high-profile jobs is a tough area to navigate, therefore, many ends up with inadequate job-profile. These organizations thrive on feeding student's insecurities, we can also put a huge blame on colleges for not guiding their students and not giving good recommendations to them for their future. Moreover, many colleges no one even have a placement-cell to help the students. This entire haphazard situation only affects the students and no one else.
Confusion and Obscurity of Interviews-
It is very much clear that students procure little to no knowledge about the corporate-world in colleges. Educational institutions have always paid more attention to theoretical subjects over practical/real life study and experiences. This contextual-based study has given rise to a situation of utter muddle. The subjects that are offered to the students are not equipped to help them deicide which field they want to choose to have a career in. Therefore, this ignorance on deep learning has reduced these conventional subjects towards only academic learning. Job-oriented study is not being promoted by colleges which is causing the biggest problem. Educational institutions can also try to organize different seminars and conferences for their students, this could help them gain necessary information about the market. Therefore, it becomes extremely important for the colleges to show some enthusiasm in this aspect. They can shape their students in this aspect very effectively, if they try to make necessary changes and reforms in the teaching pattern.
With this inevitable lack of experience, students present themselves to the corporate-world. To figure out how to crack high-profile interview offers is a tough nut to crack. They are often confused by uncertain approaches used by these recruiters to hire them; these companies can adopt simpler methods to employ newly graduates given the lack of awareness they have when it comes to the corporate world. Students do find themselves contemplating why they weren't offered a particular job; companies can try and give them proper feedbacks, to ensure that there's more room for improvement.
Increase in withdrawal of Job Offers-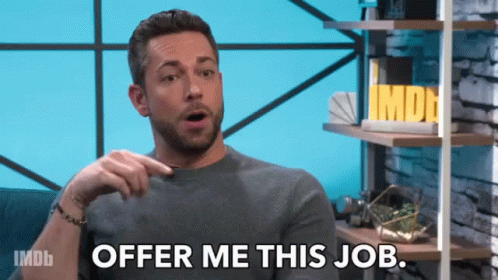 Whatever opportunities which were being provided to the students are clearly diminishing. Covid-19 has squeezed out all forms of remaining opportunities left for our students; this scarce availability of jobs has adversely affected the conditions of the market. Students who diligently gone through all the steps to secure themselves a job- after seeing many rejections- are again in the middle of nowhere. Whatever, left over opportunities which was accessible to them have no value now. These situations also put immense pressure on the credibility of college placement-cells, with no opportunities to look for, there is an urgency for the Government to make this task easier for our students. Educational institutions and Government agencies must construct new methods to provide opportunities to their students.
The insignificant functioning of these placement-cells has deprived so many students to get a proper job. Given the inconsequential nature of the college and the government, students have constantly suffered. It becomes the duty of these authorities to ensure proper placement opportunities to the students. We as students are expected to figure things out on our own- well, we do appreciate guidance from these trusted agencies because everyone needs a heads up. The damaged placement cells and the unbothered nature from our colleges are a sign of how less important student's success matter to these institutions. It is their duty to live up their name, and ensure a secured future for their students.