If you want to know about peer pressure, you are in the right place.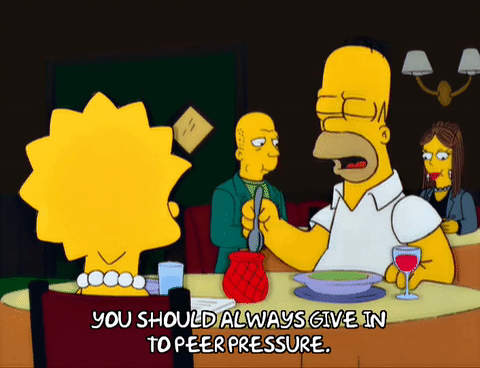 "Confidence is knowing who you are and not changing it a bit because of someone's version of reality is not your reality."
― Shannon L. Alder
The greatest issue that this generation encounters is the so-called "peer pressure". We all have heard this word a lot these days. So let us look exactly what it is.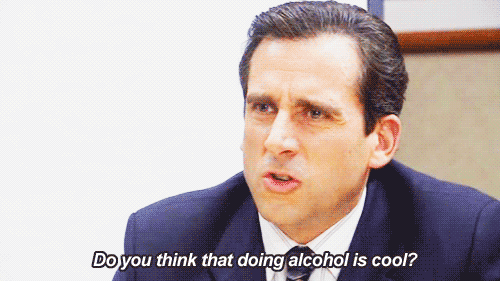 It can be defined as the pressure or the influence of the group of friends or people on a person basically the younger generation. The group of people or friends encourage the person mostly in doing the wrong deeds. The influence may be positive or negative but mostly it is negative as the negatives are easy to attract. Peer pressure may not always be face to face i.e. the physical ways but it can occur digitally also due to increasing use of social media. The person basically is unable to make an independent decision due to peer pressure. Now let's talk about certain things you should know about peer pressure.
Types of peer pressure
Negative peer pressure
The most common type of peer pressure is negative peer pressure. Forcing or influencing a person to behave against his or her moral ethics and engage them in deeds which are not appropriate or not welcomed by their family members is known as the negative peer pressure. Teenagers get to engage in wrong deeds in order to get accepted in the group which they want to, basically to get accepted by their peers. This is what you should know about peer pressure.
Positive peer pressure
Some people or friends who bring out the best in us, their influence on a person is regarded as positive peer pressure. We often meet friends who try to help us in every possible way and also they think good for us, for example, some of our friends encourage us to score good marks or encourage us to be a part of the competition ( healthy competition) and always help us grow are the ones who cause a positive influence on us. They respect our morals and ethics and do not want us to change according to the bad company. This is what you should know about peer pressure.
Verbal peer pressure
When a person tries to persuade an individual by constantly talking to him or her and verbally tries to influence their decision, then it is called the verbal peer pressure. If this occurs in a one on one basis then chances of the individual getting influenced and getting distracted from there morals are difficult but if the same happens in the presence of a group then it is highly possible that the individual may keep aside his moral beliefs and go with the flow of the group. This is what you should know about peer pressure.
Non-verbal peer pressure
We say that sometimes children easily grasp things which they see i.e. the actions of the peer's influence the behaviour of the individual. The person decides to follow or unfollow the peer's action according to the intensity of the actions. Since teenage is the age where the teenagers mainly don't have the maturity to decide for themselves therefore they tend to follow others by just watching them. One must be able to decide what is wrong and what is right for themselves and make sure to know the reality of the things which they see and observe. This is what you should know about peer pressure.
Ways to overcome negative peer pressure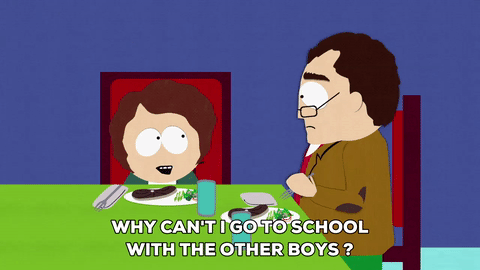 Always try to communicate with your parents regarding whatever is going on in your life, if not parents then to a person who has some kind of positive influence.
Learn to say no to things. If you feel that the person who is asking you to do something which is out of your comfort zone then you should definitely learn to say no to such people.
Try to be friends with people who have the same perspective and beliefs as yours, who can make you feel comfortable with them., where you don't need to compromise your morals.
Indulge in artistic hobbies other than your main work or study, which will keep you busy and also can relax you a bit.
Handle or avoid the situations which you may feel is inappropriate for you.
One must be able to figure out things that are good or bad for you. Try to understand the intentions of the person who is talking to you and keep the doors of your brain open so that you can think better and make the decision which you feel is good for you or if you cant figure out what to do then you must consult and trusted adult for their opinion. Don't judge yourself according to others and think about what the peers will say about you. Do not try to imitate others just for the sake of looking good in the group of people.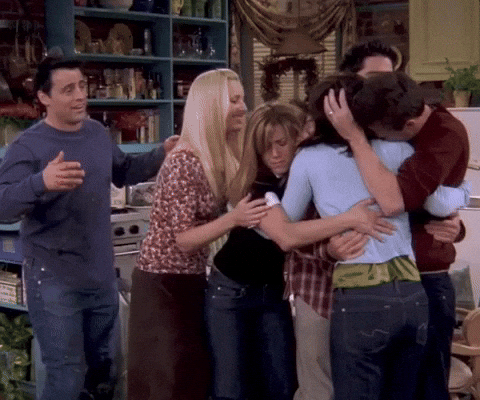 "Be yourself. Don't worry about what other people are thinking of you, because they're probably feeling the same kind of scared, horrible feelings that everyone does."
― Phil Lester
Also Read:
How to deal with interview stress