Everyone is facing the inevitable affect of Covid-19 on their day-to-to lives, none of us ever expected to face a pandemic in our entire life. But "Life is unpredictable", so here we are in a middle of a pandemic, depending on our scientists to save our lives from this plague. Here are some tips for self-care in quarantine.
Quarantine has taken a toll on everyone's mind; idleness, to a great extent has contributed in jeopardizing our mental well-being. We try to avoid our 'existentialist' thoughts, but miserably fail at doing so. Our uneventful lives are so immensely meaningless at this point of time, that we have no sense of which day of the month it is anymore. We've just lost touch with the reality, because each day seems so similar- the lines between different months have completely blurred.
It is time to accept that Quarantine has completely ruined our sleep schedule. It is time to accept that we are not the only one suffering from this, this pandemic has affected each one of us in different ways. Furthermore, each one of us are trying our best to handle this uncertain chapter of our life. This process of trying and failing is going on loop, what is important is to not giving up the hope to bring our mental-health back on track. So, when after a week you finally decide to take a shower, don't forget to remind yourself that you're doing great. Nothing makes sense right now, trust me when I say that we are all pretending to be normal. Our mind is filled with questions, but we are not able to find an answer to these questions. Here are some tips for self-care in quarantine.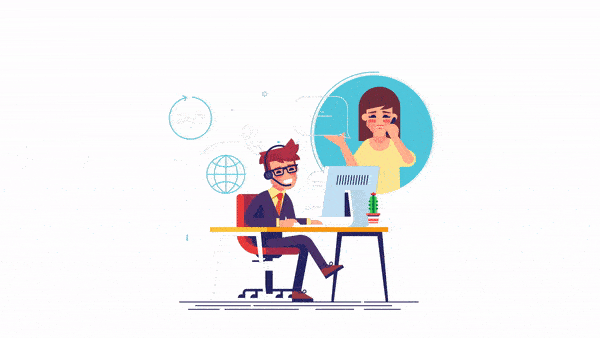 Well, we are here to tell you that it is important to take care of yourself even in this chaotic time- pick yourself up from that constant loop of self- loathing and scream that 'you're worth it', remind yourself constantly that you're going to come out of this. We are here, to remind you to take care of yourself, most importantly enjoy the process of self-care. Take a deep breath, get comfortable and enjoy the process of self-care.
Please Hydrate yourself first-
We don't even have to stress the benefits of hydration, just go and drink water- cold or hot depending upon your mood. Trust me, it is going to help you balance your mood and emotions, best way for self-care. Mind you, by hydration we don't mean any aerated drinks- I mean, you can drink those as well, but as Geet from 'Jab We Met' would say, "Paani ka kaam toh sirf Paani hi karta hai" (Water's job can only be done by water).
Try to not use your phone too much-
We would advice you to not check your phone first thing in the morning. Social media asks for too much engagement, therefore, that will delay the rest of the things you've planned throughout the day. In the morning, you have a fresh mind, so try to make time for things that you would want to do. Maybe get some fresh air, go to balcony and walk a little bit, allow your body to soak the sunlight and drink your cup of tea or coffee.
Take a long shower-
We know that you cannot go anywhere in this pandemic, but that doesn't mean that you'll stop taking showers. It not only cleans your body, but also relaxes it. A shower is the best option to go for whenever you're stressed. No matter how tired we are, we always look forward to take a shower and relax at the end of the day. So, just take a shower, it will help. It will freshen you up and then you will have a clear mind to continue your rest of the day.
Clean your room-
Trust me, it's not as bad as it sounds. Cleaning your room actually helps you. You don't want to be in a room that is cluttered and whose bed-sheets are crumbled. Cleaning your own space brings joy and comfort, it will deeply relax you, you can do your work and attend your classes without any disturbance. Just don't forget to put on some music while cleaning, maybe dance while cleaning and please draw your curtains and open your windows if you haven't.
Build a habit of doing some physical activity-
Doing some physical activity can totally change your day. We know it is immensely tough to be in the same space every day, staring at your screens or probably just lying down thinking of new things to do. Therefore, it becomes important to move your body a little bit. You're already spending so many hours attending your classes; it is important to give yourself a break. Put on some music and go for a run or just walk. It will make a huge difference and will automatically lift your mood. If you like playing sports, take some time to play sports- these fun activities are going to bring so much happiness, and it will also take care of your health.
Eat healthily-
We need good immunity right now, please listen to your mother and at least eat one healthy meal in a day. Make sure you consume lots of fruits and vegetables, try cooking for yourself as well. That would be a great way to pass your time, you will learn a new skill, make your mother happy and also your own stomach.
Communicate with the people you love, video-call your long-distanced friends-
Talking to your loved ones will always make you feel happy, sharing genuine laughs and tears with them is the best gift we have. It's important to cherish those who love us so unconditionally; check on them and plan movies nights and game nights with them. Nothing can beat the feeling when you're with them, so do take some time out for them.