When you start a new job, it is important for you to begin your career relationship as long as you want to be in that job. You are in the driver's seat, so it is important to set a work pace in 90 days.
During this span of time, you should be able to decide what you like and dislikes about your job as you get to know about the place, your colleagues, and your responsibilities.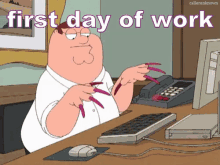 The first week of New Job
Introduce yourself, relentlessly- Studies have shown that anxiety in a new situation comes part from not feeling confident about introducing ourselves. To find the timing that feels right and give a quick energetic introduction to the people you don't know yet.
Ask week timed questions- New employers perform better when they have been asked more questions. By asking questions will help you to speed quickly.
Seek out a friend- after the introduction and have a sense of whom you will be working with asking a colleague for lunch or coffee, developing a trusted relationship will make you feel more comfortable in a new workplace.
Learn how to navigate and enjoy your new workplace- Locate the restrooms, coffee, water, where you can eat and take breaks. Establishing the routines early will give you peace of mind.
Tips for First 90 days
First 30 days- when you start with your new job and your new role, the first thing to do is to observe how the organization works. Analyze when people come and when they leave. This will allow you to set your work schedule.
First 60 days- you should be able to understand the expectations of your role. ask the management of the coworkers as to what they except each day specific tasks and meetings.
First 90 days- At this point, you should be able to identify the subject matter experts who can help you when you are stuck. You should be able to create a strong circle of trust so that u can easily navigate work-related challenges.
Issues to Adress with Supervisor
Have your supervisor to clearly communicate on your work schedule
Find the time you will be given to certain tasks or projects.
Find out how the manager and supervisor will rate your performance
Work Faster with Technology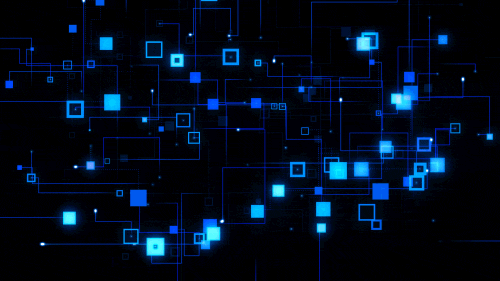 A lot of professionals spend a lot of time tracking conversations and emails and manually they keep tracking their calendars. Projects suffer because the team is not collaborating ongoing changes and some professionals are therefore forced to stay in the office late every day. so, its important to be organized if you want to succeed. There are several tools that can help you to be organized and productive. They are as follows-
Calendly- It is a super easy tool that allows you to schedule your meetings and appointments for your online calendar. This tool sends you an email in your calendar as well as on the requestors calender.
Jira- This is project management tools which can be used to gather project requirement and assign user stories and task to team member It is also used to track progress and assigns due dates.
Slack- It is an online tool that can be used by the team members to communicate and collaborate on projects. This tool cut down on emails.
Google Drive- This is a free tool that allows you to create the documents and save them in the cloud which can be linked to an email account. It is a great way to backup your computer files.
Zoom- It is the free online conferencing tool that allows you to conduct video meetings, record webinars, and host team meetings. More importantly, it also has screen sharing options.
Put yourself first
To have a healthy relationship with your job you first have to have a healthy relationship with yourself. so, it is very important to put your wants and needs before the job. So here are ten ways to focus on you which is as follows-
Pray or meditate daily- It helps to ease your mind before your day begins and promotes positivity.
Work a hard eight hours- try to work as much as possible in the time given to you and reach home on time so that you can have some time with your family.
Turn your mobile phone off once you have finished- There is no need to respond to the calls or any emails after your working hours. You can follow up the next day.
workout three to five times a week. working out will reduce the stress and help to improve cardiovascular health.
Eat healthy meals throughout your day to stay energized and keep yourself feeling great.
Take daily walks at work will help you to feel better and get a good dose of vitamin D.
Make time for routine doctor appointments- often we work so hard that we neglect our health. When not feeling well, follow up with the doctor and get diagnosed early.
Schedule monthly massages to your body for those who sit on computers daily will have deep tissue pain, this monthly massages will ease the pain in your lower and upper back.
Sign up for non-work-related online courses this will help you to learn new skills outside your job perspective.
Embrace your hobbies and talents because the passion towards it will keep you sane and going.
Also read-
Top 4 Canadian Universities for Photography Studies for Graduates(Opens in a new browser tab)