Artificial Intelligence/Machine Learning (AI/ML) is a part of computer science which is also called as machine intelligence, is the intelligence demonstrated by machines, unlike the natural intelligence displayed by humans and animals.(edited from Wikipedia). In this blog I'm going to tell few best online platforms to learn AI/ML.

AI/ML is a part of Data Science Subject where you have several concepts like: Data Mining, Natural Language Processing, Supervised Learning, Deep Learning etc., Machine Learning is a part of Artificial Intelligence.
Never confuse with the words Artificial Intelligence and Machine Learning. Machine Learning(ML) is one of the part of Artificial Intelligence(AI). AI includes Data Mining, Machine Learning and Deep Learning. You can check here to get clarity.

**Note: Never jump directly to the AI concepts. First go through the basics properly. Don't take a high level course at the start. In the below platforms which I'm going to tell, the star marked platforms are high-level ones. It doesn't mean they don't teach you basics, but it is my recommendation to get grip on the subject first. My suggestion is to learn from the non-star marked ones first and then go to star ones. Learn Python/R from YouTube or anywhere, then start with the course.
Here are the few best platforms to learn AI/ML:

*edX*
edX is one of the massive online learning platform created by the people of MIT and Harvard. It hosts online university-level courses in a wide range of disciplines. There are wide variety of courses available on the subjects like Computer Science, Data Sciences, Language, Business and Management, Engineering, and Humanities. The Certification courses/programs are offered by some of the top-notch Universities like MIT, Harvard, Stanford etc., and companies like Microsoft, etc., The certificate given is worth for what you pay as you become skilled in what you learn and you can show this certificate proudly as it is worthy to get what you want related AI/ML (like Job, Internship etc.,) anywhere in the world.

As said, AI/ML is a part of Data Sciences. You can go through this link to get the courses/programs on edx Machine Learning and edx Artificial Intelligence . You can choose where you want to start and continue that.
You'll get a certificate, only when you enroll the program/course you want to take.



*Udacity*
Udacity is one of the best online learning platform in the world where one can get skilled in a particular subject which they offer and teach. You can get the details from Udacity. They offer nano-degree programs on AI, Data Sciences, Cloud Computing, Business, Programming and Web Developing. Not only that, they even offer courses on Interview preparation, applying jobs, building a strong and attractive resume.
The certificate from Udacity makes your profile worth anywhere in the world. Please go through this AICourseonUdacity to check the AI programs you want to opt for.
Note: 1)You'll get a certificate, only when you enroll the program/course you want to take.
2) The programs cost is expensive as they are not course certification programs, but they are nano-degree programs. Do check them.



*Coursera*
Coursera is a world-wide online learning platform founded in 2012 by Stanford computer science professors Andrew Ng and Daphne Koller. It offers massive open online courses, specializations, degrees, professional and mastertrack courses(Ref: Wikipedia).
Coursera has collaborated with Universities like Duke University, University of Michigan, Stanford etc., and Companies like Google, IBM, AWS etc., It even offers courses on AI/ML. You can start even with the beginners level. You can find the courses on Machine Learning from MLCoursera and Artificial Intelligence from AICoursera.
As said, the certificate from the program/course you choose makes your profile worth anywhere in the world.
You'll get a certificate, only when you enroll the program/course you want to take.



Applied AI Course
Appliedaicourse is an extremely better online learning platform which offers course on AI/ML. They cover each and every part required to get skilled in AI/ML. There are 150+ hours of content videos in this course which starts from the basics of Python and the Mathematics to Deep Learning. Even they clarify the doubts, solve any issues if you mail them. The course validity is for a year. They provide a certificate after the completion of the course. They have included assignments for the concepts they teach in the course to make you gain the insights of what is happening. Those assignments even include some Case-Studies which they teach about it and make you do experiments with them.

Not only that, they even have a "Job Guarantee Program" when you complete the assignments which include two Self Case Studies which should be completed by you. This is a course which is a very good start for the one who wants to gain some Practical experience on AI and want to do a job on AI or switch their careers to AI. This course takes 5-7 months to complete as it include assignments and Self Case Studies to complete. You can get the details by contacting them from appliedaicourse.




Udemy
Udemy is a famous Platform throughout the world as it offers courses not only on Sciences but also on other areas like lifestyle, health and fitness, drawing etc., You can purchase the course which is of very less price. You can afford that price easily.
Coming to courses on ML, you check MLonUdemy and coming to AI, you can check AIonUndemy. Do check for the best ones, go through the contents, and try them only if they cover the required concepts.



Simplilearn
Simplilearn is also a highly rated online learning platform which offers not only courses on Data Sciences, Cloud Computing etc., but also Master's Programs on Data Sciences etc., and even it has Purdue University linked to it which is in-turn collaborated with IBM. You can check all the courses available here on Simplilearn courses.
They also provide Certification training, corporate training on AI and other technologies. You can check them here.



Edureka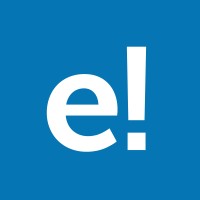 Edureka is also one of the very great online learning platform to get skilled in AI/ML or other courses which they provide. They provide the certification courses on AI/ML, Cloud Computing, Cyber security, DevOps etc., you can check here. They even provide corporate training and Masters Courses too. You can check some of the trending Masters Courses on Edureka.
You can watch some of their videos on YouTube channel too. They explain the concept in detail. You can even get a certificate when you complete the course.



Datacamp
Datacamp is a good online learning platform which provide courses on Data Sciences. This is also a highly rated online learning platform where many students take courses from here. You can try this when you are about to start AI/ML. You can even take this course while pursuing your degree or doing any other job.

Therefore, these are some of the best online learning platforms to get skilled in AI/ML. You have to work hard with dedication to get skilled in AI. It may take time to get skilled in this, that is why start with the courses by checking the syllabus they teach. For example, 4th platform teaches you the Math and other basics in detail. It would be helpful if you start learning newly. If you are a beginner or want to learn step-wise, go check from the fourth. That is my suggestion. It is your choice to opt the online platform which you want.

Thank you for reading…
Please do share this. You are just one click away to share this blog.