RAW Pressery is here to prove that bootstrapped entrepreneurs have prodigious potential, if you know your niche!
Anuj Raykan, who coincidentally, founded a nutritional beverage start-up, RAW Pressery, in the beginning of 2014, with his own savings, now stands at a substantial net worth of INR 250 crores, which he says is only the beginning. This aspirational and ambitious journey, that blazed a trail for many in the field, has been no less of a highly inspiring tale, especially for those who are skeptical of beginning and building a bootstrap start-up. We would try to retrace RAW Pressery's growth right from its nascent stage to what it is now.
Before acquiring the role of an entrepreneur

Anuj Raykan, before venturing into his own business, worked in other reputable companies. He earned his Economics degree from the renowned Duke University in North California. He kick-started his career at Morgan Stanley as an investment banker, followed by being a Brand Consultant of another company. Raykan, then spent a decade long tenure working in the Diamond and Jewellery industry, much like his father, back in his homeland. Even before the thought of starting his own company, he was well aware of the cold press technology from his days in the United States. After a sudden sports injury he shifted his diet to only healthier food options and moreover healthy fluid intakes and it wasn't long since he started getting better. He credits his speedy recovery to this healthier shift. While Raykan was recovering though he couldn't find much of any thing absolutely healthy in the market. Hence, he sort to his own kitchen for it but not without realising the huge market gap. And he came out of the kitchen with a fresh pressed glass of juice and a business plan (perhaps not literally).
Inception and growth of RAW Pressery

Anuj Raykan, a Mumbai resident, started with experimenting different flavours of juices that were completely pure, without preservatives and added sugar, in his kitchen using the Norwalk cold press juicer. He would get ready before the sun up to purchase the first batch of fresh fruits and vegetables directly from the farmers. Raykan would indulge in conversations with these farmers to understand more about the produce and the general process of farming. He invested INR 80 lacs from his own savings along with other funding from friends and family to conjure up INR 1.5 crores to begin his endeavour as a businessman. In their initial months, they relied upon the famously efficient Dabbawalas of Mumbai to deliver their fresh and nutritional yes perishable juice bottles. It rapidly attracted the metropolitan mass, catalysed by the new trend of healthy eating. The uber supermarkets namely, Big Basket and Foodhall opened their shelves for RAW to reach their target audience. RAW Pressery's promising tagline – 'All Good. No Bad.' helped them gain their first ever investor, Sequoia Capital, toward the end of 2014. Within that year, the brand managed to sell over a million juice bottles and ever since it has been marked as India's 1st and leading cold pressed nutritional beverage company.
Success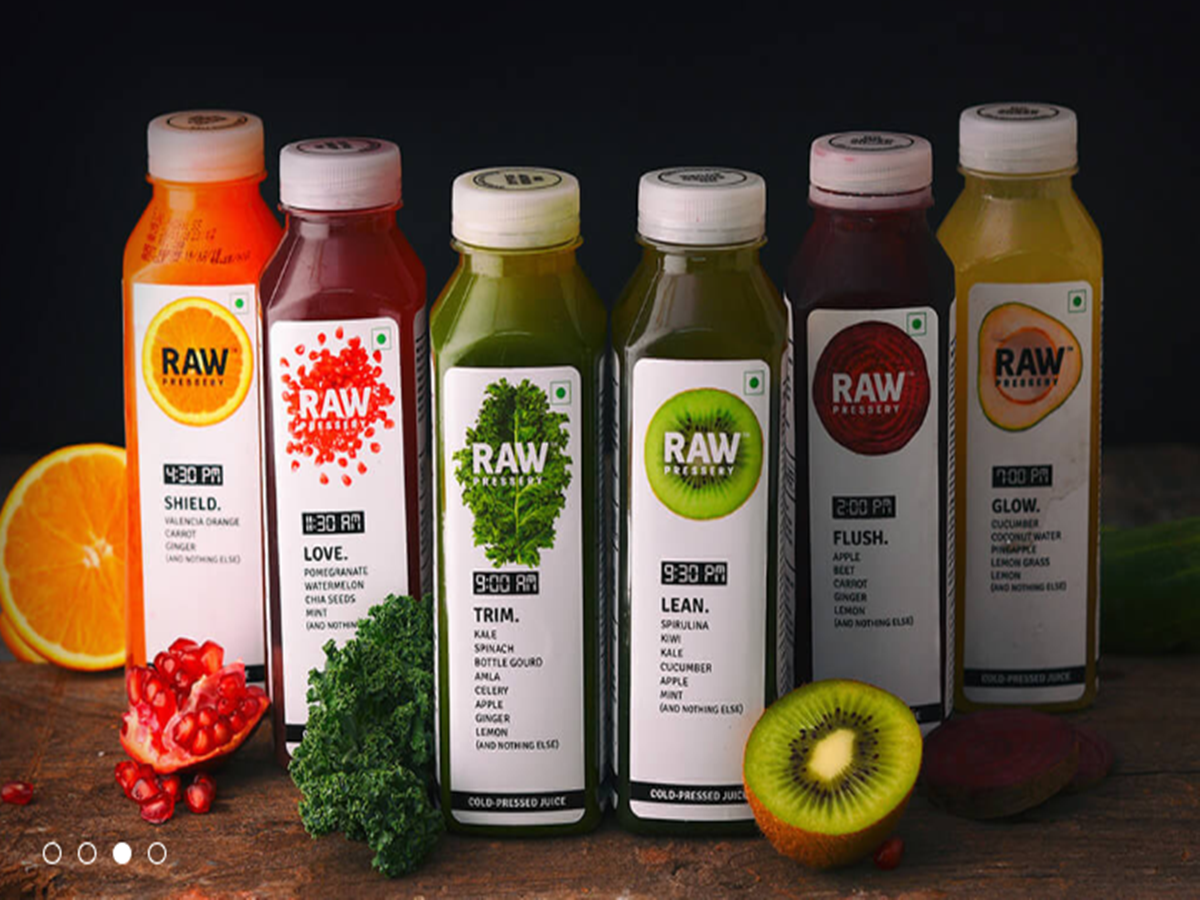 The company set Asia's first ever High Pressure Processing technology in the outskirts of Mumbai, that presses the fruit/vegetable with tons of hydraulic power to extract each drop of juice from it without losing any minerals or nutrients. This extract is then packed in airtight bottles which has substantially increased their shelf-life from less than a week to 21 days.
In 2017, Bollywood actor, model and fitness advocate, Jacqueline Fernandez's appreciation for the brand further helped them to get celebrity traction and credibility, in fact, she even invested in the company rather than just endorse it.
The brand's portfolio stretches from green juices, solo flavoured juices, protein milkshakes, Almond milks and the ever so famous sugarcane juice. With a booming beverage business, Anuj Raykan plans to expand it in the food sector too, by introducing authentic without preservatives baby foods and supplements for new mothers. RAW Pressery serves at least 14 Indian cities, mainly, metropolitan and tier 1 and tier 2 cities. Internationally, it reaches the markets of Singapore and the Middle East. It also has intentions of expanding its business in south east Asia.
Philanthropic efforts

Apart from being a 'clean label' brand, RAW Pressery is an environmental conscious company. It goes around all its retailer stores to collect the used bottles for recycling that are further processed to produce polyester fabric. The company uses this fabric along with cotton to weave top notch t-shirts and uniforms for distributing among the underprivileged children in the city.
We hope you could draw insights from this one of a kind success story, because you never know, there might just be a million dollar startup idea lying somewhere in your kitchen waiting to be cooked up!