When it comes to our oral health, we are reminded of the dentist, whose knowledge and assistance we seek while facing issues with oral health. They play an important role in helping us to maintain our oral hygiene, prevent gum disease, and acquire a healthy smile.The demand for dentists are rapidly increasing.
What does a dentist do ?
Dentists diagnose and treat problems with patient's teeth, gum, and other mouth-related problems. They remove tooth decay, fill cavities and repair teeth, etc..They also give advice on taking care of our teeth and gums.
Eligibility criteria
To be eligible for a dentistry course one must meet the eligibility criteria.
-The basic eligibility criteria is that the candidate must have passed class 12th from a recognized board.
-Candidate must have studied Physics, Biology, and Chemistry in class 11th and 12th.
-Candidate must have scored 50% marks at least.
Skills required
-Administrative and management skills.
-Leadership skills.
-Analytical and problem-solving skills.
-Ability to work with and manage a multi-skilled team.
-Improved interpersonal and communication skills.
Courses
Bachelor of Dental surgery (BDS)– It is a 4.5-years undergraduate course which can be taken up after 12th if the candidate has studied biology in class 12th. After completion of this course, the student can work as a dentist.
Master of Dental surgery (MDS)- Among different courses for a dentist, this is a post-graduation course which can be taken up by the student after completing BDS.
Doctor of Dental surgery (DDS)- Students who complete this course will be awarded a doctorate degree in dental surgery. This degree is considered equivalent to a Ph.D. degree.
Dentistry specialization
One can opt for a specialization course. No doubt many end up specializing in more common areas such as orthodontics and oral surgery.
Oral & maxillofacial surgery- Oral and maxillofacial surgery deals with treating diseases, defects, and injuries in the head, neck, face, jaws, and the hard and soft tissues of the oral and maxillofacial region.
Orthodontics– Orthodontics is a specialty of dentistry that focuses on diagnosing, preventing, and correcting teeth and jaw misalignment.
Endodontics– It involves performing surgical procedures to prevent and treat oral diseases. It deals with the dental pulp and soft tissues surrounding the tooth. Endodontics is responsible for treating conditions such as dental trauma and cracked teeth and carrying out procedures like root canal therapy.
Pediatric dentistry– Pediatric dentists are dedicated to the oral health of young patients between the ages of infancy and adolescence.
General dentist- A general dentist has to work under an experienced dental surgeon for 6-7months. After gaining quality knowledge and experience one can start their own clinic.
Best dentistry colleges in India
-Maulana Azad Institute of Dental sciences, Delhi
-Manipal college of dental sciences, Karnataka
-Dr D Y Patil vidyapeeth, Maharashtra
-Saveetha Institute of Medical and Technical Sciences, Tamil nadu
-ABSM Institute of Dental sciences, Karnataka
-Nair hospital dental college, Maharashtra
-SRM Dental college, Tamil nadu
-MS Ramaiah University of applied science, Karnataka
-JSS Dental college and hospital, Karnataka
Career options
Dentistry careers are not at all an easy choice to make, however, once you have put in efforts good future and wealth shall come in your way. There are plenty of job opportunities available after completion of the dentistry course-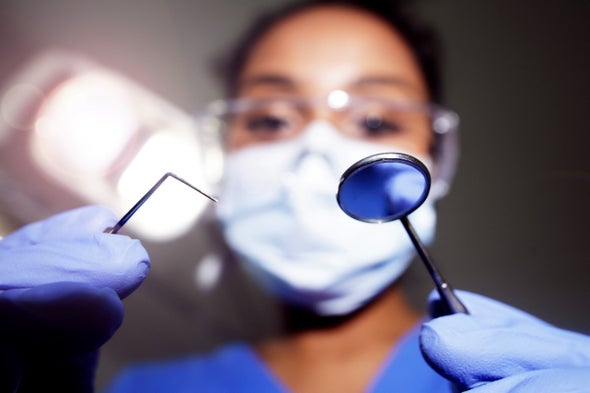 General dental practitioner
General dental practitioners are usually the first dental experts we turn to when we have oral or dental concerns and account for the majority of dental graduates around the world. They perform periodic dental check-ups, provide patients with guidance and advice on oral care. To become a general dental practitioner, you'll need to hold an approved degree in dentistry as well as a minimum of five years of clinical training and supervised training.
Dental hygienist
A dental hygienist is responsible for making sure patients receive and maintain the best possible oral hygiene, and performs procedures such as carrying out various oral assessments, polishing teeth and removing dental plaque, and performing nonsurgical periodontal therapy. Before one can work as a dental hygienist, one must take an approved undergraduate course that specializes in oral health science or dental hygiene/dental therapy, followed by further postgraduate study, and two to four years of practical training.
Orthodontist
Orthodontists specialize in correcting and maintaining the alignment of the teeth and jaw. They examine patients' overall dental health, carry out, and analyze x-rays, fit dental appliances such as braces. To be an orthodontist one needs to do dentistry graduation and complete a further four years of postgraduate study, followed by an addition of two to three years of specialized clinical and academic training.
Oral and maxillofacial surgeon
Since this is a career in dentistry that will require you to carry out a range of oral and maxillofacial surgical procedures, the path to becoming fully qualified is very lengthy, and certainly the most challenging of all dental jobs.
Teaching
Teaching as a profession can be chosen by individuals after completing BDS. For people who are willing to be a senior lecturer then he/she has to be an MDS graduate.
Other jobs
Dental assistant, a writer specializing in Oral health, Medial researcher, or dental technician.
Pros and Cons
Pros
-Growing employment opportunities.
-High pay-scale
-Minimal schooling
-Flexible working hours
-Respect is what you get
-It's sociable
Cons
-Occasional unpleasant patients
-Can be monotonous
-Lacks career variety
-Dental education can be expensive
Salary
After completion of the dentistry course, salary usually ranges from 30,000 to 3,00,000 INR per month. The starting salary of a dentist working in the private or government sectors ranges from Rs. 25,000- 45,000. However, with time and experience, one can expect a rise in the pay scale.