If you have made up your mind to induce into either electronic media or print media, a journalism course is what you must follow. Media has been an integral part of India be it through newspapers or television. With good communication skills, there is a huge scope in journalism as a career. All journalists are storytellers. They report news stories about everything, politics, and sports to social issues and entertainment. The general public uses a journalist's information to form opinions and make decisions.
What is journalism?
Journalism is unbiased production and distribution of reports on current or past events based on facts, with proofs or evidence. The word journalism applies to the occupation, as well as citizen journalists who gather and publish unbiased information based on facts, proofs, or evidence. Journalism means you go back to the actual facts, you examine the documents, you discover what the record is and you report it in that way. It is the duty of the journalist to be honest and tell the truth to the genral public.
Eligibility criteria
For undergraduate programs
-Candidate must have passed class 12th.

-Candidate must have scored a minimum of 50% marks in class 12th from any stream.

-Candidate must possess good English skills, communication skills, and writing skills.

-The admission is either done on basis of class 12th marks or based on entrance exam marks. Some colleges also conduct interview round to shortlist students.
For postgraduate programs
-Candidate must have a valid undergraduate degree from a recognized university or educational institution.

-Candidates from all streams are eligible to pursue the PG journalism courses.

-Candidates are required to have appeared for an entrance test conducted by the college/university offering the course.
Admission process
Admissions to the various journalism courses offered by the varied journalism colleges are either merit-based or entrance-based.
Merit-based
Candidates are required to present to the college/university appropriate documents to prove their eligibility for the respective courses.
Candidates may further be eligible for a Personal Interview or Group Discussion, as per the colleges.
Based on the overall performance of the candidates in the different selection stages including the past academic record, performance in the personal interview and group discussion will determine the admission status of the aspirant.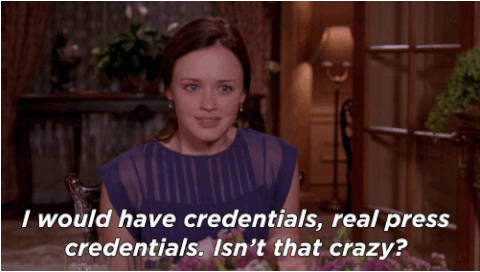 Entrance-based
After submission of the application forms, candidates are required to give an entrance test conducted by the competent authority.
After the results are announced for the entrance test the shortlisted candidates are called for a personal interview round or group discussion.
Prospective candidates will be shortlisted for admission based on their overall performance in the entrance test, personal interview, and group discussion along with the past academic records.
Courses
There are a variety of courses in the field of Journalism depending on the objective of the program and the university that is offering the program.
-Diploma in Journalism (1 year)
-Diploma in Journalism and mass communication (1 year)
-BA in Journalism (3 years)
-BA in Convergent Journalism (3 years)
-BA in Mass Media (3 years)
-BA in script writing (3 years)
-B.Sc in mass communication and Journalism (3 years)
-PGD in Journalism (1 year)
-MA in Journalism and mass communication (2 years)
-M.Sc in television and film production (2 years)
-MA in multimedia (2 years)
and many more….
Top 6 colleges in India
–Lady shri ram college for women, Delhi
–Indian Institute of mass communication, Delhi
–Asian college of Journalism, Chennai
–Indian Institute of Journalism and new media, Bangalore
–Symbiosis Institute of Media and Communication, Pune
-St. Xavier's college, Mumbai
Career options
For decades, Journalism as a field of communication has grown and developed. There are plenty of career options that you can consider after completing journalism courses. There are plenty of opportunities for a journalism graduate to pursue a stable career in various areas of employment with varied job profiles.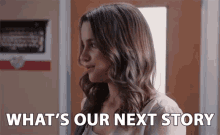 Areas of employment
-TV Channels
-Digital Firms
-Newspapers
-Radio Stations
-Media Houses
-PR and Media Management Agencies
–Online Web Content Creation
Job profile
-Reporter
-Journalist
-Producer
-Editor
-News Anchor
-TV Correspondent
-Radio Jockey
-Critic
-Columnist
-Specialist Writer
Pros and Cons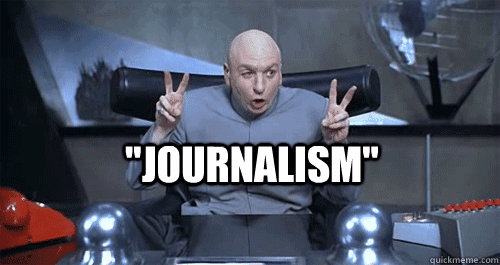 Pros
-Opportunity to work on challenging projects
-Self-growth
-Help you socialize
-Benefits of a press card
-You get to travel
-Contribution in changing the perception of the general public
Cons
-Not lucrative
-Long working hours
-Stressful
-At time involves life risk
-Challenging and demanding
Salary
Freshers earn around 2LPA – 3LPA in this field. However, with time and experience of 3-4 years, one can expect an increase in their salaries. Depending on academic qualifications received by the candidate, the career paths can result in better profiles and packages.
One of the foremost multi-faceted professions out there's journalism. One has to be willing to dabble in an exceedingly plethora of assorted subjects on a day to day basis if they want to achieve success in this profession.