Ever noticed someone who behaves differently when alone or sad, do you know why? Psychologists have the answer.
The job of evaluating mental and emotional disorders is quite tough, where every patient and each day is not the same. The job is quite challenging but gives a sense of satisfaction when a person in need is helped. If you are considering Psychologist as a career then you should be aware of all the minute details. Here, we'll discuss about Psychology and Psychologist.
What is psychology?
Psychology is the study of the human mind and how it influences a person's behavior. It is the science of mind and behavior. Psychology is all about studying how people behave, think, or feel. And understand the reason behind their abnormal behavior. Psychology as a subject is generally included in counseling courses, physiotherapy therapeutic, etc. There are different types (specializations) of Psychological degrees: Clinical Psychology, Counselling Psychology, Educational Psychology, Developmental Psychology, Social Psychology, and Health Psychology.
The job of a Psychologist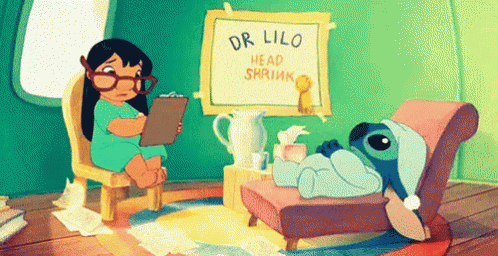 Psychology course requires studying and understanding human brain development, behavior, and personality. But is not limited to investigating human behavior. Psychologists use their understanding of human behavior to treat people suffering from mental disorders, trauma, or mental/ physical abuse problems or substance abuse. Psychologist's job is to treat people with behavioral issues using techniques such as observation, assessment, and experimentation. And there is a great scope of Psychology in today's' world.
Eligibility Criteria
-Candidates should have studied class 12th. Candidates from all streams i.e. Arts, Science, or Commerce are eligible for this course.
-For admission, universities generally conduct entrance exams and interviews to grant students admission for the course.
-Candidates who have completed a bachelor degree with Psychology as the main subject are eligible to pursue a master's in Psychology.
Skillset Required
Every day you come across different people, for Psychologists, it is very important to relate with them and find out their problem. Some skillset required for being a Psychologists are:-
-Good communication skills
-Patience and calmness
-Familiar with Human Behaviour
-Observant
-Compassionate
-Problem-solving skills
-Logical
-Prudent
-Pragmatic
Courses Available
-BSc in Psychology
-BA(Hons) in Psychology
-BA in Psychology
-MA in Psychology
-MSc in Psychology
-Doctor of Philosphy in Psychology
-M.Phil in Psychology
Top Colleges offering Psychology Course
Some colleges for Psychology–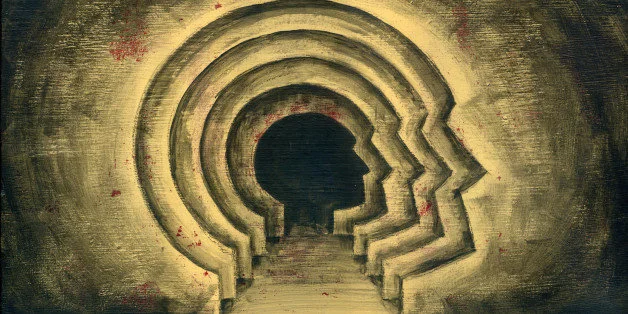 –Lady Shri Ram College for Women, Delhi
–St. Xavier's College, Mumbai
–Christ University, Bangalore
–Presidency College, Chennai
–Jesus and Mary College, Delhi
–Fergusson College, Pune
Job profiles
There are a variety of job prospects for psychology graduates:-
Special Education Teacher: Special Education Teachers deal with students suffering from different types of disabilities physical or mentally.
Clinical Psychologist: Clinical psychologists deal with patients suffering from mental and emotional disorders. Some other fields where clinical psychologists can find employment are health psychology, substance abuse, post-trauma therapies, and child or adult mental health.
Industrial or Organizational Psychologist: As an Industrial or Organizational Psychologist your responsibility is to improve organizational performance by helping employees improve their work behavior and performance, and build their job-related skills. The industrial or organizational psychologist also helps companies shortlist the right candidates for specific job roles.
Neuropsychologist: Neuropsychologist evaluate and treat people who suffer from nervous system disorders. Neuropsychologists often focus on how the behaviour of a person is affected by brain injuries or illnesses. They help patients recover and improve their quality of life.
Forensic Psychologist: Forensic psychologists is crucial in criminal investigation and law cases. Forensic Psychologists are required along with police investigators whenever there is a murder or a rape case. Apart from all this, forensic psychologists play a big role in the identification of a criminal or tapping into the psyche of a potential criminal or suspect.
Child Psychologist: Child Psychologists deal specifically with children and adolescents and focus on their mental and emotional disorders.
Lecturer: With the increase in demand for the subject, the demand for teachers has also increased. A psychologist can also work as a lecturer in schools and colleges.
Employment sectors
After one is graduated with a degree in Psychology and has obtained the required skills, one can either work with individuals or may choose to work in universities or government agencies. You can work as a counselor in an NGO or rehabilitation center, as a teacher in colleges and universities, as an organizational Psychologist with MNCs, with government agencies as a research Psychologist, in hospitals, old-age homes, etc.
Salary
A career as a Psychologist can be lucrative. Those who obtain the right qualifications and skills can excel in this field. Payscale depends on the area of specialization and experience. The starting salary of a psychologist is 4.5LPA, the mid-level salary can range between 6LPA-7.5LPA and the senior-level psychologists can make it up to 11LPA.
Pros and Cons
Pros
-Offers great job satisfaction
-Multiple Employment opportunities
-Decent Remuneration
-Flexible working hours
-Meet people from all walks of life
Cons
-Emotionally demanding
-It involves time and hard-work
-Work schedules can be erratic
-One-directional nature can be stressful
-Setting up your own practice is quite challenging