Academy of information technology
Academy of Information Technology, Australia university comes at 1st rank where the institution is noted as Creative Technology Educators is a specialist higher education and vocational education institution. It was founded in year 1999 and the university says they had trained over 5,000 students to be leaders of the future in the digital and creative industries. Our programs and philosophy transform hungry creative minds into the industry's most sought-after graduates.
They have two campuses in Australia and first campus is in Sydney and second is in Melbourne. They provide degree and diploma courses and short courses for master's degree. The university has provided scholarship details as the scholarship is for new undergraduate students commencing an AIT Bachelor Degree in the 2020 academic calendar. This scholarship is only available to domestic students. Recipients of this scholarship will be awarded 50% discount off their tuition fees in the first and last term of their Bachelor degree. So the international students have some other admission criteria they can visit universities website and check more details their about the admission process.
Australian Catholic University
Australian Catholic University comes at 2nd rank as it was founded in year 1991. The university is ranked at top 10 of all universities worldwide. The university provide programs like undergraduate program, postgraduate program, research work and online programs. The scholarships provided by the university to their students are based on eligibility they have given is:
Citizenship: international students
Faculty: Law and Business
Course: Business and Information Technology
Campus: All
Year level: first year
Required study load: full-time
The scholarship does not apply to higher degree research or honours programs, or certificates or diplomas.
You must not be receiving any other scholarship or award if the total combined value exceeds the tuition fee for the course.
You must not be attending ACU as a Study Abroad or Exchange students
You must commence studies in July 2019 or later.
You must not be in receipt of an Australian Catholic University International Student Scholarship (ISS)
Their basic requirement for scholarship tells us that students must pass at least three subjects in each semester to remain eligible.
Students must pay required tuition fees by relevant due dates and more details are given on universities website the students who interested in being a part of this university they can apply for their admission.
Australian National University
Australian National University comes at 3rd rank for providing best scholarships in Australia. It was established in year 1946. Their strategic planning says the Australian National University is endowed by the nation to bring credit to Australia through the quality of its research, education and contribution to societal transformation. Their strategic planning reflects their priorities and responsibilities to the nation, the region and the world. They have different kind of scholarships for domestic students and for international students and the scholarship value they have $20,000, $2500, $10,000 and 50% per year. So the students who are interested in being a part of this university they can apply for their admissions and for more admission details they need to visit universities website.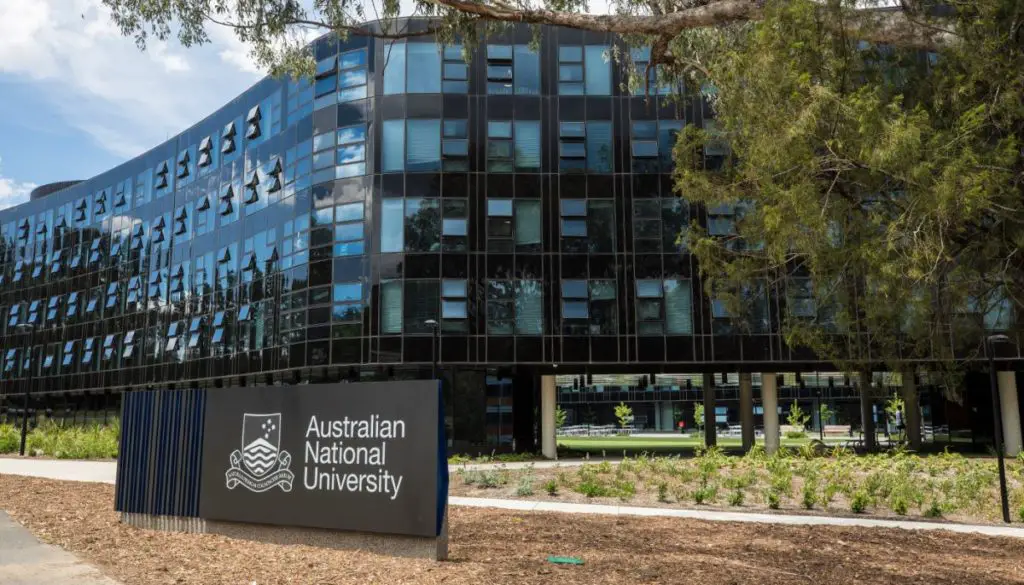 EDITH COWAN University
Edith Cowan University comes at 4th rank for providing several scholarships in Australia. It was established in year 1991. It was named after the first woman to be elected to an Australian Parliament, Edith Cowan, and is the only Australian university named after a woman. The programs provided by the university to their students are:
Undergraduate programs, postgraduate programs and research programs and the scholarships offered by the university to their students are:
The scholarship offers a 20% reduction for the remainder of your course at ECU.ECC diploma scholarship. It is offered for international students to be eligible for this scholarship you should be:
Be an international student;
Be a new student commencing an ECC Diploma program, in either Trimester 3 (October) 2019, Trimester 1 (February) 2020, Trimester 2 (June) 2020, or Trimester 3 (October) 2020;
Have not accepted an offer prior to 09/09/2019, to study with Edith Cowan College (ECC);
Be enrolling into an ECC Diploma program for the first time.
And other scholarships they have guaranteed internship up to 12 weeks of supervised work and placement in Australian company, international undergraduate merit scholarship values 20%, early acceptance BURSARY values $1000, executive dean's 2020 master of engineering scholarship values 10%, AIT scholarship values 10%, Petroleum engineering scholarship values 20%,(International accommodation scholarship) values 30% reduction in accommodation fee. The students who are interested in pursuing their career in this university they all can apply for their admissions and for the admission details they must visit universities website.
Federation University
Federation University comes at 5th rank for providing best scholarships in Australia to their international and domestic students and it was established in year 1850. The university also has campuses in Ararat, Horsham, STAWELL, Churchill, Berwick, and Brisbane, as well as online technical and further education courses and Horsham's Higher Education Nursing program. The courses provided by the university to their students are:
They have international, research, online learning, short courses. The scholarships they provide to their students are:
First international scholarship that values 16% and second go beyond scholarship that values 25%
And the go beyond scholarship eligibility they have are:
Available for commencement in Semester 1 and 2, 2020 only and scholarships are not deferrable.
Available to new students only.
Full fee-paying international students (citizens of Australia and New Zealand and Australian Permanent Residents or other permanent visa holders are ineligible to apply).
Open to international students of any nationality.
Available to applicants of an eligible courses
In addition to meeting standard entry requirements including English language requirements, any topic pre-requisites or work experience, successful scholarship applicants must have the following:
Undergraduate: Applicants whose overall grade in their most recent qualification exceeds the Flinders entry score by 5 ATAR equivalent points.
Postgraduate: Applicants whose overall grade in their most recent qualification exceeds the Flinders entry score by 0.5 GPA
Combined Bachelor/Master degrees: Applicants who meet entry requirements
Also read:
Top 7 colleges for humanities in Australia