What you wear is how you present yourself to the world, especially today when human contacts are so quick. Fashion is instant language.

Miuccia Prada
Fashion design is the art of applying aesthetics and natural beauty to clothing and its related accessories. It is mainly influenced by cultural and social attics and varies from time to place. Designers work in several ways in designing clothing and accessories such as jewelry. AS there is always a demand for a new style in clothing and accessories the designer much has the imagination to change according to consumer tastes.
Designer's research is always based on the trends and what the audience love to wear. These specific designs are used by the manufacturers. But the essence of design is also monitored by the variation of the merchandising approach, product quality but it ends with high-end retailers who will buy the best available fabrics at the first point.
A Bachelor of Design degree is an undergraduate degree that mainly works in the field of design awarded for new designs in fashion. It lasts for three or four years and after this degree, the candidate can pursue a Master of Design. There are variants of bachelor of Design degree, which include Bachelor of Design Arts and Bachelor of Design Studies.
The major areas for fashion design are mainly Apparel and textiles or apparel and textiles design which are departments in Art and Art history.
Lasalle college of arts
Lasalle College of Arts is a public post-secondary art and design institute in Singapore. It was established in 1984 and Lasalle comprises eight art and design schools that offer 30 diplomae, undergraduate and postgraduate programs. The bachelor's and Master's degrees are validated by Goldsmiths College, University of London, which are one of the leading universities in the world for arts and humanities.
The school of fashion also offers one Diploma and two honors degree programs. The diploma in Fashion program has components in Textile design, marketing, Art direction, whereas BA in Fashion design program has four specializations which are Menswear, womenswear, creative pattern cutting, and Fashion textiles. There is also a BA course for Fashion media and industries program, which offers two specializations, mainly in Marketing and branding, fashion curation, entrepreneurship.
LASALLE holds an annual graduate fashion show and in 2015, it was also part of Singapore Fashion Week.
Admission and eligibility criteria-
The institute offers multiple scholarships for eligible students. The eligible students can receive grants and subsidized tuition fees.
The course takes 3 years of time duration and the program focuses on the design and addressing the physical and social needs with the mode of fashion which covers traditional approaches by developing ideas from theory to practice and from fabric to garment. The philosophy of the program is to inbuilt fashion innovation through creative thinking.
The candidate is also required to have qualified 10+2 studies from a recognized board and has also appeared for TOEFL or IELTS.
The fees for the first year are around 12 lakhs INR.
Management Development Institute of Singapore
Management Development Institute of Singapore was founded in 1956 and is the oldest non-profit vocational university for learning in Singapore. It offers a variety of degree programs such as business management, engineering, fashion design, nursing, mass communication, hospitality management.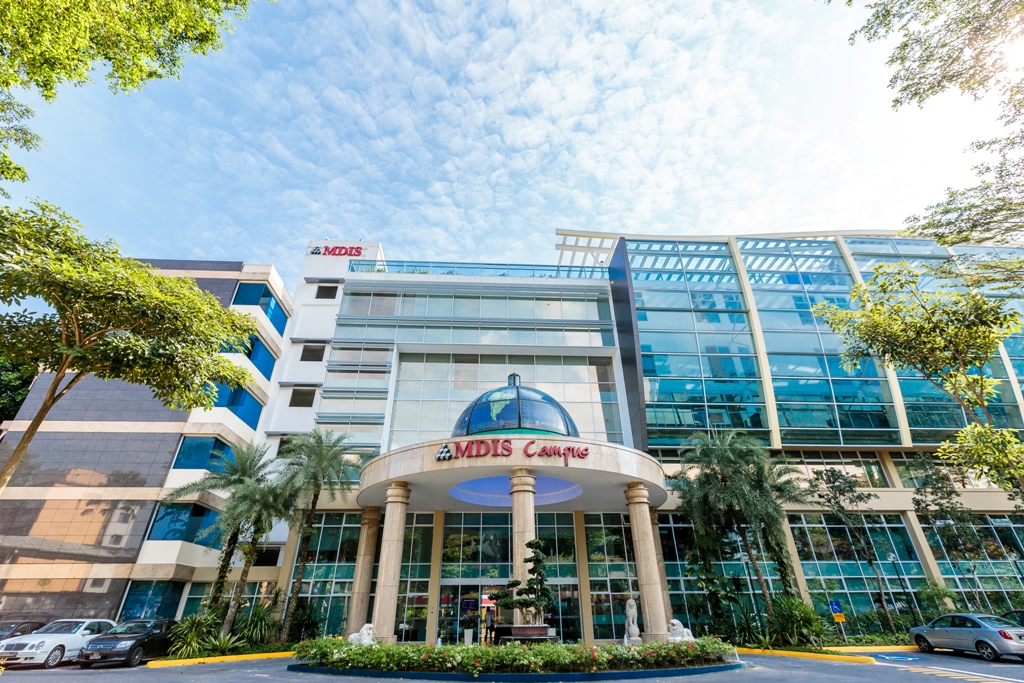 It also offers courses for GCE'O'level and 'A' level examinations through subsidiary MDIA college which is registered under Committee for Private Education Singapore (CPE).
The admission and eligibility criteria are-
The applicant must have higher studies from a recognized board and also appeared for TOEFL or IELTS.
The course duration is around 36 months and it provides integrated understanding and specialist on the content of professional practice in the fashion industry. The students will also take part in projects and studio-based work integrating on design practice, technology, and theory.
Also, the course aims for the theoretical and practical knowledge and skills required by the fashion industry.
The fees for one year are around 6 lakhs INR.
Nanyang Academy of Fine Arts
Nanyang Academy of Fine Arts provides comprehensive arts and design education of Singapore's polytechnic level for students who had completed their higher secondary education. NAFA graduates in Singapore are sought after for work or can continue to complete university degrees. Diplomas in areas of study like 3D design are awarded after completing 3 or 2 years of studies and industry internship.
The campus also has programs for-
Design and Media program
Fine Arts Programme
3D design Programme
Fashion design Programme
Dance Programme
Theatre Programme
Music Programme
The course fees for one year are around 12 lakhs INR.
And the potential career after the completion of the course is-
Costume Designer
Fashion Designer
Fashion Photographer Assistant
Fashion Research Team
Garment Production Team
Pattern Cutter
Textile Designer
Wardrobe Officer
"Fashion is the armor to survive the reality of life."
Also Read:
Top 6 Fine Arts colleges in New Zealand