University College London
University College London is ranked as top 2nd university in London as it offers best education system with excellent programs in their university. It is ranked on 8th rank globally and it is known as the university with best programs as every student want to be a part of this university. This college is officially known as UCL since year 2005. It is a public research university located in London, United Kingdom. It is basically the member institute of the federal university of London and it is the third largest university in United Kingdom by total enrollment and the largest postgraduate enrollment.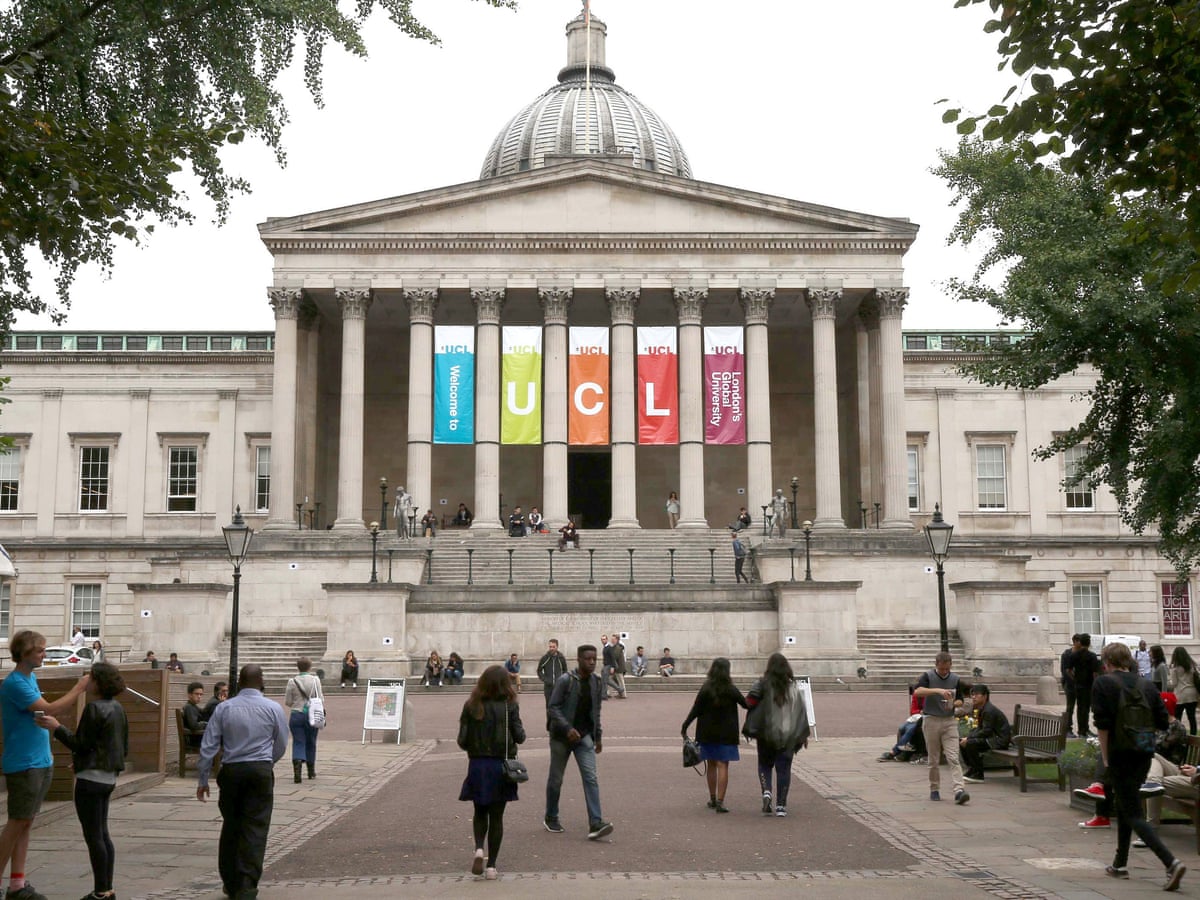 University strategies and missions
Founded in 1826 in the heart of London, UCL is London's leading multidisciplinary university, with more than 13,000 staff and 42,000 students from 150 different countries. It is a diverse global community of world-class academics, students, industry links, external partners, and alumni. Our powerful collective of individuals and institutions work together to explore new possibilities, their distinctive approach to research, education and innovation seeks to further inspire our community of staff, students and partners to transform how the world is understood, how knowledge is created and shared, and the way that global problems are solved. The university (UCL) has always done things differently. As the first English university to champion inclusivity, diversity and open mindedness, we have never been afraid to rethink the norms of education and research.
Basic information about the University
Information for undergraduates and postgraduates about funding, examinations, your student record, maintaining your well being and more, this information is provided to help you complete important administrative tasks and to look after your well being so you can focus on your studies and making the most of your time at UCL.
Provision for Exams and Assessment
Guidelines
Teaching and assessment during the corona virus outbreak
Assessment planning – a guide
24 hours timed online examination on Moodle for 2019/20
Exams
Research assessment
Certificates and results
Academic integrity
Illness and unexpected disruption
Assessment and feedback guide
Make a complaint
Module catalogue
These are the details provided for exams and assessment. So that students can take help online.
The degrees and programs offered by the University
There are total 26 under graduate degrees
-English and German Law dual degree LLB
-Chemistry (international program) MSCI
-Engineering (biochemical) BENG with one other mechanical engineering degree
-Biological science BSC
-ARTS and Science BASC
–Engineering chemical MENG
-Geography (international program) BA
-Linguistics (international program) BA with one or two other degrees related to it
-Neuroscience MSCI
–Biomedical science BSCI
-Statistical science MBBS BSc
-ARTS and Science with study abroad
-Architectural and interdisciplinary studies with one other related degree
–Mathematics and management studies with one other related degree
-Earth science (international program) MSCI with two other earth science degrees
There are total 430 graduate degrees
These include qualification of subjects like
MSc with (238) DEGREES
PG Dip with (124) DEGREES
MA with (93) DEGREES
PG CERT with (83) DEGREES
MRes with (33) DEGREES
PGCE with (17) DEGREES
Teacher training with (17) DEGREES
MCLINDENT with (8) DEGREES
MA (INTERNATIONAL) with (4) DEGREES
GRAD DIP with (4) DEGREES
MArch with (4) DEGREES
MPA with (2) DEGREES
MBA with (2) DEGREES
MArch (ARB/RIBA PART2) with (1) DEGREE
LLM with (1) DEGREE
MTECH with (1) DEGREE
M PLAN with (1) DEGREE
GRAD CERT with (1) DEGREE
MFA with (1) DEGREE
MS with (1) DEGREE
With several other subject areas and with different kind of courses, ample numbers of courses are there students can choose any of their courses according to their interest.
There are total 85 graduate research degrees
With the qualification of subjects like
PhD with (69) degrees
MPhil with (62) degrees
MD (Res) with (5) degrees
MRes with (5) degrees
DEdPsy with (3) degrees
EngD with (2) degrees
DPA with (1) degree
DDent with (1) degree
MB PhD with (1) degree
DPsych with (1) degree
EdD with (1) degree
Doc Orth with (1) degree
With several other subject areas and different courses according to student's interest and subjects they choose, they have several options for pursuing their higher studies courses they choose any of the courses they are interested in and start their career.
Each and every degree with every different course is has different admission criteria and different exam for admission entrance test. The university accepts different exam scores according to the courses and they have different criteria for the admission of international and domestic students. Every students from several countries want to be a part of this university as it offers best education and facilities to their students they provide several scholarships to their international and domestic students for both of them they have different-different scholarships available and these scholarships is known as-
UNL SCHOLARSHIPS AND FUNDING
OVERSEAS RESEARCH SCHOLARSHIP
GRADUATE RESEARCH SCHOLARSHIP
SCHOLARSHIP OF FINDER
ULC RESEARCH OPPORTUNITY SCHOLARSHIP
FUNDING AND SCHOLARSHIP
Fbb scholarship
Students
ULC DOCTORAL SCHOOL
ULC COMPUTER SCIENCE SCHOLARSHIPS
These are the several scholarships offered by the university to their students and each scholarship has different criteria for getting it. The universities website has mentioned websites under the scholarships. So the students who all are interested can register there and submit their details to the university. They had given the process and details for filling-up the form and registering for their admissions and for more details regarding admissions students must go and check universities website.
This was all about University College London, United Kingdom
Imperial college London, United Kingdom