You've finished your law degree. Also, You've breezed through practical legal training. You've signed the roll of solicitors. At last, the day you've worked years for has come – you're a lawyer. So, what next? Here are some tips for you to check out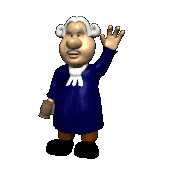 FIND A MENTOR, AND DON'T BE AFRAID TO ASK QUESTIONS
No lawyer starts their career knowing all the answers. The key is to ask good questions which reflect the fact that you have attempted to research and find the answer for yourself. A mentor can be an ideal person to whom you could pose career or legal questions; as mentor relationships can exist independently of your workplace, it can be a safe space to ask what might seem like foolish questions.
Mentors are also an excellent source of contacts. And more importantly, only agreed to be your mentor because they are passionate about your progress. Formal mentoring programs can exist within a law firm, or as part of your local legal professional body. However, you can also form your own mentor relationships – if you meet someone you find inspiring, approach them! The worst that can happen is that they are too busy to assist.
MAKE THE MOST OF YOUR OPPORTUNITIES
The cheerleaders are shouting to the heavens about legal employment growing at a rate of two to nine percent per year. Regardless, most new attorneys are not going to work for the firm or the practice area of their choice. For the first few years in the workforce, their career path will be anything but a predictable straight line.
Wherever you are working, make the most of the experience. Observe everything and learn from it. Find out how the lawyers bring in clients. Who do they frequently talk to? How do they market themselves? What conferences do they attend?If you are employed, but not in the field of your choice, you'll have to figure out how the skills and experience you have will be useful to your ideal employer. Some transferable skills are legal research skills and personnel management (if you have a staff), to name a few.
REMEMBER – OFFICE STAFF & COURT STAFF ARE YOUR EXTENDED FAMILY.
Also, ask your colleague or clerk if they have been to that court or have done the task assigned to you. Relying completely on technology may not work sometimes. As your clerk or colleague may tell you something which Google can't.And keeping good relations with the Court staff will always help. Because inside a courtroom your colleagues or seniors won't be around you always. But, these people will be always there.
MASTER PRACTICAL LEGAL SKILLS, INCLUDING ADVOCACY AND DRAFTING
Other bread and butter activities of a lawyer include advocacy and drafting. Persuasion lies at the heart of good advocacy. Be structured, succinct and engaging. Support your arguments with well-chosen exhibits. Above all, prepare thoroughly. Preparation makes presentation simple.
Drafting, for example, a statutory declaration, could be regarded as a written extension of verbal advocacy. In addition to delivering succinct and well-supported arguments, it is essential to avoid exaggerating any facts – a common trap for new lawyers.If you are interested in a new, developing area of law, it would help to write a few blog posts about it. Even if your position is wrong, or not followed, at least you will show potential clients that you have knowledge in the subject.You can also attend conferences, although some of these tend to be very expensive. Which brings us to our next topic.
FIGURE OUT WHAT YOU WANT TO DO AND LEARN IT ON YOUR OWN
Let's suppose you want to be an international attorney (a broad and somewhat vague field), but none of the international law firms are hiring. Worse yet, there is no "international law firm" in your city. So how do you gain experience when your options are limited?
The hard truth is that most of the experienced attorneys got their fame and reputation mostly on their own.If it is an established area of law, you can start by reading treatises to get a general understanding. The more treatises you read, the better. The problem with learning any new area of law is that for every subject you find fun and interesting, there are at least 10 other subjects that are boring.You can read blog posts or magazine and law review articles from leading practitioners who generally write commentary on modern issues.
READ BOOKS
As you step into litigation, you come to know, that 'You Know Nothing'.So, the more you feed your mind, more helpful would it be to you.Read judgments, bare acts, commentaries, books especially related to procedural laws.If you know the procedure well, then you can easily handle the situations in court.Another effective way is to read ebooks, which you can read anywhere from your mobiles. There will be instances where you will get trapped and you can't escape, utilize such time by reading some good stuff on your mobile.
FORGET WORK-LIFE BALANCE, BUT BE KIND TO YOURSELF
Lawyer hours are notoriously long. So long, in fact, that perhaps it's best to embrace the idea that work and life are not mutually exclusive. Indeed, they exist as part of a whole life – your whole life. Achieving balance is less about an unsustainable 'work hard, play hard' lifestyle, and more about enjoying what you do while also dedicating quality time to your loved ones, and looking after yourself through rest, exercise, and downtime.
It's an approach that is fundamentally being kind to yourself. As a new lawyer, you're likely to make mistakes. However, as well-trained pessimists, lawyers are often far too hard on themselves for making mistakes. Instead, reframe your mistake as a necessary lesson, one learned by countless lawyers before you. As long as you learn and consistently improve, it was a mistake well worth making.
ESTABLISH A PROFESSIONAL AND PERSONAL NETWORK.
It is important to cultivate relationships both professional and personal relationships. Create a diverse network of professional colleagues and mentors who can give you advice and guidance (and who you can advise as well). Cultivate relationships with former college and law school classmates, members of your national and local bar associations and members of social organizations that interest you. These individuals can be instrumental in providing clients, as well as helping you promote your key attributes and skills within the community.
GOOD COMMUNICATION SKILLS
Lawyers must be orally articulate, have good written communication skills and also be good listeners. In order to argue convincingly in the courtroom before juries and judges, good public speaking skills are essential. Communication and speaking skills can be developed during your studies by taking part in activities such as mooting or general public speaking. Lawyers must also be able to write clearly, persuasively and concisely, as they must produce a variety of legal documents.But it's not all about projection. To be able to analyse what clients tell them or follow a complex testimony, a lawyer must have good listening skills.
Thus being a lawyer isn't easy but what you can do is to improvise your life with your profession.
Also read,
TOP 10 LAW FIRMS IN USA WHICH EMPLOY LAW GRADUATES(Opens in a new browser tab)
How body language and communication affect students' lives?(Opens in a new browser tab)