Textile engineering is a branch of engineering that deals with the garment, color and fabric line of industries. It is the science that deals with all activities and methods which are involved in the process of textile manufacturing.
Textile engineering consists of the law, principles, and scientific techniques which are utilized for development and manufacturing the textile fabrics and all type of yarns. It also studies the principles of science that analyzes the polymers involved in the formation of textile fiber
Here is the list of top colleges for textile engineering
IIT: Indian Institute of Technology, Delhi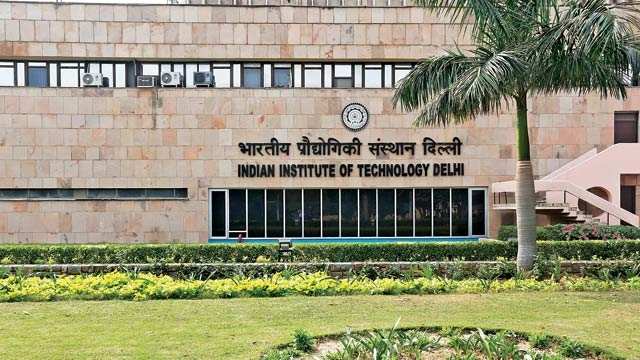 IIT: Indian Institute of Technology, Delhi– Indian Institute of Technology Delhi is one of the 23 IITs created to be Centres of Excellence for training, research and development in science, engineering, and technology in India Established in 1961.
IIT Delhi offers Bachelor of Technology programs in various fields as well as dual-degree B.Tech-cum-M.Tech programs. The admission to these programs is done through Joint Entrance Examination – Advanced.
In March 2018, IIT Delhi formally inaugurated a new Department of Design to bolster Research and Education on Design. They even offer a course in textile engineering.
Institute of Information Technology and Management, New Delhi
Institute of Information Technology and Management (IITM) was set up in 1999. The campus is located in pollution free salubrious surroundings, in close proximity to Delhi Metro Rail.
The Institute takes pride in having developed the faculty support and infrastructure imperative to effectively implement 'Outcome Based Education'- a technology-based, learner centric and result-oriented approach which enhances students' learning and performance capabilities.
The institute offers a course in textile engineering.
LD College of Engineering, Gujarat
Lalbhai Dalpatbhai College of Engineering (LDCE), Ahmadabad is a premier government engineering institute in Gujarat State set with the objectives of imparting higher education, research and training in various fields of engineering & technology. The institute is affiliated to Gujarat Technological University, Ahmadabad and administrated by Department of Technical education, Government of Gujarat.
The institute was established in June 1948. The campus is having buildings for various departments, offices, hostels, residences for Principal, rector and wardens. It has both undergraduate and post graduate courses in 14 departments.
The institute offers both undergraduate and postgraduate courses in the field of textile technology.
College of Textile Technology, West Bengal
College of Textile Technology, West Bengal– The college was established in the central jail premises at Berhampore on 19th July 1927 as Government Silk Weaving and Dyeing Institute to impart training to local artisans engaged in silk production and silk weaving in Murshidabad district under the administrative control of Directorate of industries, Government of West Bengal.
The courses offered were, two years advanced course after matriculation and one year artisan course after class VIII standard with an intake of 30 students in each course. At present the institute offers following courses as follows-
B.Tech in Textile Technology
M.Tech in Textile Technology
SSM Institute of Textile Technology and Polytechnic College, Tamil Nadu
S.S.M. Institute of Textile Technology and Polytechnic College is a post Secondary level institute dedicated to the cause of serving the needs of rapidly growing high profile textile industries by providing competent human resources to business, industries and community.
It is to motivate women, physically handicapped and weaker sections of the society to participate in the professional activities for enhancement of their socio-economic status.
It is to offer formal and non-formal need-based training programs, counselling, placement and career development services through maintaining a cordial rapport with industries. The courses offered are-
Also read-
Top 5 Engineering Colleges In Pune