Majority of students with a PCM combination in class XII aspire to pursue engineering, and often struggle with the thought, "If not engineering, then what?"Finishing your 12th with physics, chemistry, and mathematics (PCM) opens many doors for you. Here are some promising career options for PCM students after class 12th other than Engineering.
Architecture
Architectural marvels such as the Burj Khalifa, The Louvre, Petronas Towers, and other buildings of the modern world don't just pop out of thin air. These projects are intensive on planning, designing and architects do just that. They work closely with their clients to customise designs according to specifications and are involved in the creation and restoration of buildings, such as residential complexes, malls, commercial spaces, restaurants, etc.
A career in architecture requires you to have keen observational skills, aesthetic sensitivity, critical thinking, a knack for efficient use of space, and an eye-for-detail.You can choose to specialise in numerous sub-fields, such as Urban Planning, Urban Design, Sustainable Architecture, Landscape Architecture, Architectural Conservation, Interior Design, Industrial Design, etc.
engineering
Most PCM students choose these subjects as they have already decided on doing engineering. Engineering is one of the most popular streams of education you can do after your 12th. You may have to give a few entrance exams to get into the top colleges in the county. To finish your engineering, it will take around 4-5 years, depending on the college and university you are in. Right after finishing engineering, you can start working. During the course, you will have to choose your specialisation, which can range from civil engineering to electrical engineering. There are many choices, and you can actually make an engineering career in a subject you love.
bachelor of science (b.sc)
It is the core science degree programme that allows candidates to study a subject of their choice. Candidates interested in Mathematics can pursue B.Sc mathematics, those interested in Physics can pursue B.Sc Physics and B.Sc Chemistry is for candidates interested in Chemistry.
Most of the prestigious institutes take admission on merit basis i.e performance in class 12th. Some institutes conduct their own entrance test for admission in B.Sc course.After the competition of B.Sc degree course, candidates can pursue higher education like M.Sc. This course is suitable for candidates who want to become professors, teacher or lecture in institutes/ colleges/ universities. Those who are interested in research work can also opt for this course.
b.tech in aeronautical engineering
Though, we did not want to mention anything related to Engineering, we couldn't skip this. Aeronautical Engineering is somewhat different than conventional engineering streams like computer science engineering, mechanical engineering, electronics and communication engineering etc.
It is the perfect blend of science and technology.
There are a lot of new job openings for students due to less competition. The course teaches students how to develop new technologies in the fields of aircraft, satellite, spacecraft, etc.
You can take up a specialization in subjects like construction, designing, navigational guidance, development, etc. There are plenty of job opportunities in private as well as public sectors. New airlines come up every day, and satellite technology is improving to make it more sustainable, so it is a good career option.
ethical hacking
Ethical hacking, by its very name, sounds like an exciting and off-beat career, and it indeed is. A career with a new-age flair, Ethical Hacking is fast becoming a popular career option for students due to advancements in the technology space. Ethical Hackers, as opposed to their malicious counterparts, attempt to breach the security of a computer system, to find faults in the system's defences.
They bring to light any vulnerabilities in a company's network security, so as to prevent a leak of sensitive information. It is not just a career for computer geeks and you can think about Ethical Hacking as a full-time career option if you have the right logical thinking and technical skills.As organizations are becoming increasingly concerned about their network security, they are hiring ethical hackers to protect themselves from cyber attacks. As an ethical hacker, you can work in various roles, such as Network Security Engineer, Network Security Administrator, Penetration Tester, Security Consultant, etc.
Bachelor Of Computer Application
BCA is one of the fastest rising career choices for 12th graduate PCM students. In this course, you learn about computer languages and their applications to develop software, applications and more. Most BCA graduates find high-paying jobs in the IT industry. Many even further study MCA or do management courses to get management positions in big IT companies.
The career options are many. In the IT industry, this degree is given as much relevance as a computer engineer. Therefore, if you are interested in computers, you should go for a BCA right after your 12th.This 3-year course teaches you about topics which are related to computer application ranging from different software and hardware.
You can consider this as a mini engineering course as the subjects would be quite similar to what you have in an engineering programme.
B.Tech in Agriculture
The scope and demand of Bachelor of Agriculture engineering have increased in recent owing to the advancement in technology in the agriculture sector. It is similar to all other engineering courses offered in India. Most of the prestigious institutes s take admission on the basis of JEE Mains scorecard.
The course is designed to help students understand and implement agricultural processes efficiently and improve the productivity of farmers.
After the completion of B.Tech in agriculture, candidates can either get a job in government or private sector or they can go for further studies like Management in Agribusiness or Masters in Agriculture.
merchant navy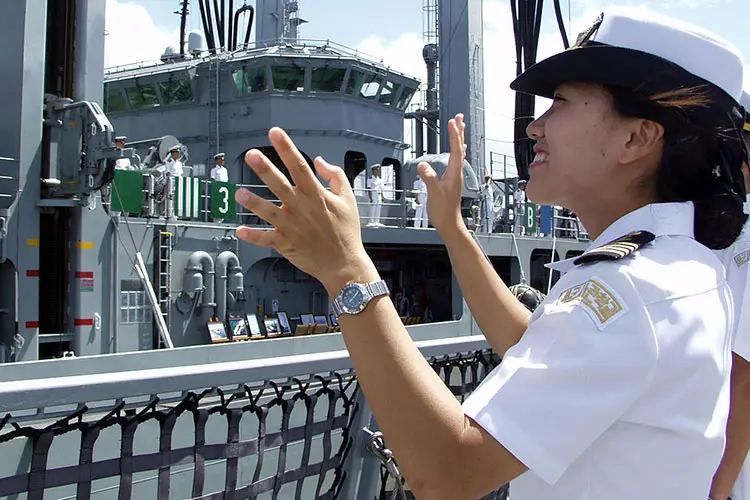 Would you like a career that would take you all around the world in PCM science? Would you like a job where you would be at sea for months on end? A career in Merchant Navy gives you exactly that and more. Unlike the Indian Navy, which defends the nation at sea, the Merchant Navy serves to facilitate international trade, by transporting cargo, goods, and commercial items across the globe.
If you are resilient enough to handle being on a ship for prolonged periods with intermittent contact with family, this can be a highly rewarding career for you, both professionally and monetarily.You can work across the various departments of a merchant ship, including, the engine department, deck department, architecture department, and catering department. The job specifications and educational requirements for each department are different.
Forensic Science
Many of us find investigative crime shows and movies fascinating, yet have you ever considered that it could be your full-time career option? A relatively new field in India, Forensic Science is rapidly creating a space for itself, owing to an increase in crime, and the need for a scientific, methodical approach to solving cases. Forensic Scientists scientifically collect evidence, document it, and analyse it in the laboratory.
Forensic Science is an applied field, and utilises knowledge from various fields of science, including Chemistry, Physics, Anthropology, Biology, and even Computer Science. In order to pursue a career in this field, you need to be detail-oriented and have good observational and investigative skills.There are numerous applications of Forensic Science, and you can work as a Forensic Scientist, Forensic Toxicologist, Crime Scene Investigator, Forensic Anthropologist, Forensic Ballistics Expert, Polygraph Examiner, Digital Forensics Expert, etc.
In India, it is a common misconception that engineering is the only good option for students who have completed Class12th with PCM. There are various courses, both traditional and modern that can help the student build a promising career in a field they are interested and also get good opportunities in future.