Electrical engineering is engineering disciplines concerned with the study, design, and application of equipment, devices, and systems that use electricity, electronics, and electromagnetism. It emerged as an identifiable occupation in the latter half of the 19th century after the commercialization of the electric telegraph, the telephone, and electrical power generation, distribution, and its use.
"A life portfolio offers a compelling alternative to traditional retirement. It is a new way of thinking and living in extended middle age. A typical portfolio is a balanced mix of some work, ongoing learning, recreation, travel, and avocations, reconnecting with family and family and friends, and giving back."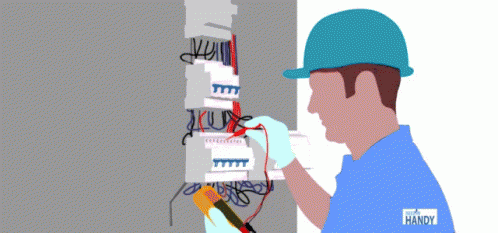 -Michael Jeans.
Electrical engineering is now divided into wide examples of fields, including computer engineering, power engineering, telecommunications, signal processing, instrumentation, and electronics. Many of these disciplines overlap with other engineering branches that contain a huge number of specializations including hardware engineering, power electronics, electromagnetic and waves, nanotechnology, electrochemistry, renewable energies, mechatronics, and electrical materials science.
Electrical Engineers can make a career in the below industries;
Chemical
Aerospace
Power generation
Materials and metals
Oil and gas
Defense
Telecoms
Railway
Electronics
Automotive
Marine
Pharmaceuticals
Construction
Utilities
Private Sector Jobs for Electrical Engineers
If you have obtained an electrical engineering degree. Then you can also apply for the jobs in the private sector like IT & electrical organizations in India. If you have skills then there are numerous numbers of opportunities for you. Many electrical engineering degree holders have successfully built their careers in private sectors.
Following are some private sector companies that provide job opportunities to the electrical engineers-
ABB
Larsen & Turbo(L&T)
Crompton Greaves Limited
Bajaj Electricals Ltd.
Siemens India
Tata Steel
Tata Motors
Schweitzer Engineering laboratries
Jindal Steel & Power Ltd.
Spectrum Power Generation Ltd
HBL Power System Limited
The top colleges for B.Tech in Electrical Engineering are-
SRM Institute of Science and Technology, Chennai
IIT Madras, Chennai-
This institute is a public technical and Research University located in Chennai, Tamil Nadu. As the name suggests, it is recognized as an Institute of National Importance which was established in 1959 with technical and financial assistance. IIT Madras has been ranked under top engineering colleges in India for four years in a row by the Ministry of Human Resource Development.
The departments present in this college are-
Aerospace Engineering
Applied Mechanics
Biotechnology
Chemical Engineering
Chemistry
Civil Engineering
Computer Science and Engineering
Electrical Engineering
Engineering Design
Humanities and Social Sciences
The eligibility criteria are that the student must have secured good grades in 10+2 higher studies with a minimum of 75% marks in class 12th. Students also need to appear and clear JEE Mains and JEE Advanced and secure the required cut off marks to get admission.
The fee structure for the course is around 8 lakhs INR.
Parul University, Vadodara-
It is a private university in Vadodara, Gujarat. It was established in 2009 as Parul Group of Institutes and was given university status in 2015.
The university also offers 160 different undergraduates, postgraduate and doctoral degree programs through 34 institutions across 21 wide-ranging faculties.
Other courses offered here-
B.Sc. in hotel management
B.Sc. in Animation and VFX
B.Tech
B.Sc. in Public Health
B.Design
B.Sc. in Applied Sciences and many more.
The candidate should have passed 10+2 examination with 50% marks in Physics, Chemistry, and mathematics and have also appeared JEE Mains and JEE Advance while securing 50% marks given in the concurrent year.
The fee is around 3.4 lakhs INR for the 4 years course.
NIMS University, Jaipur-
It was formerly known as the National Institute of Medical Sciences and is a self-financed university situated in Jaipur, Rajasthan. It is recognized by UGC established under NIMS University Act 2008. It is a medical paramedical and technical university.
The department of electrical engineering was established in 2009 and was intended in the teaching of electrical in a disciplinary approach. The students may acquire an interest in complexities in electrical and can correlate with the latest technical writings.
The eligibility criteria for B.Tech in Electrical Engineering are the candidate has to clear 10+2 classes from affiliated board.
The fee structure for the overall course is around 3.2 lakhs INR.
SRM Institute of Science and Technology, Chennai-
SRM University is a deemed university founded in 1985. The campus comprises of SRM Medical college hospital and research center, College for Science and Humanities, School of Management and many more.
SRM Institute of Science and Technology conducts its admission test known as the SRM Joint Engineering Entrance Examination (SRMJEEE). The exam will be conducted as per the government instructions.
For admission, the candidate must have secured at least 50% marks in 10+2 Science Stream. If the student has achieved to that then he/she can appear SRMJEE (UG) which comprises of Physics, Chemistry, Math's, English, and Aptitude.
The complete fees for the candidates applying for a Bachelor's Degree in Electrical Engineering would be 5 lakhs INR.
"The harder you work for something, the greater you will feel when you achieve it,"
Also read: