There is a perception that only weak students opt for Arts, this is far from the truth. Contrary to common perception there are a lot of career opportunities available to Arts and humanities students right after their graduation.
Journalism & Mass Communication
If you are interested in working in media, B.A Journalism & Mass Communication in humnities is the course that helps develop the required skills to function in the field. Today, the requirement of skilled media personnel has increased. Various channels are mushrooming in the current scenario and the scope for getting placed is high. One can seek opportunities in media houses, newspapers, news channels, radio stations, ad agencies etc.
Bachelor of Fine Arts (BFA)
BFA is a bachelor's degree undertaken in the field of Fine Arts, Visual Arts and Performing Arts.The course is sometimes also referred to as Bachelor of Visual Arts (BVA) in which the study of Visual Arts includes subjects such as painting, sculpture, photography, literature, animation, etc. On the other hand, the study of Performing Arts and humanities involves subjects such as dance, theatre and music. A Bachelor of Fine Arts degree often requires an area of specialisation to be chosen by the candidate as per his/her interest.
Economics
This course will enable the students to understand the key concepts of the economy. The course will help the students to understand theories through statistical analysis. The candidates can take up MBA course after B.A Economics, which will be an added advantage. The students can also go for Masters in Economics and become professors/lecturers.
Bachelor of Business Administration & Bachelor of Legislative Law (BA LLB)
It is a five-years course on completion of which the aspirants are offered a professional degree. BBA LLB is an integrated law course wherein aspirants are taught subjects related to Business Administration as well as Law. As part of BBA LLB course aspirants are first taught Commerce subjects such as Principles of Management, Financial Accounting, Computer Applications, Effective Communication etc. Thereafter, aspirants are taught law subjects like Law of Torts, Family Law, Constitutional Law, Property Law, Company Law, Administrative Law, Civil Law, Criminal Law, and the likes.
Fashion Design
The course will help the students to develop skills in creating original designs for garments, luggage, jewelry, footwear etc. – depending on what a candidate is interested in. The students will also study the ever-changing fashion trends in the market along with its acceptance, rejection and overall impact. The course will help develop the creativity level of the students. You can later find decent employment opportunities in export houses, garment manufacturing units, textile companies, designer wear showrooms etc. as fashion consultants, merchandisers, costume designer, sales and so on.
Hotel management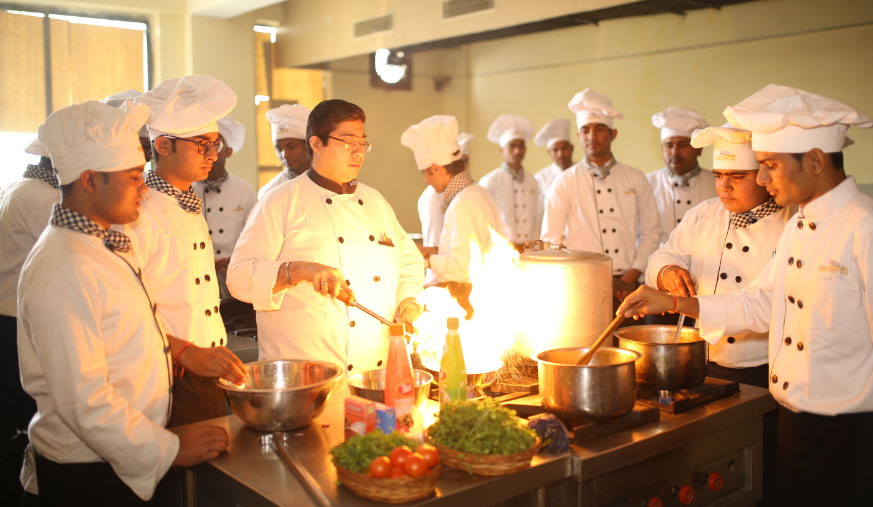 It is a no nonsense course and trains students to take on managerial responsibilities in Hotel and hospitality industry. Course duration in case of Degree course is 3 years. Diploma courses are also available, whose duration ranges between 1-2 years.With tourism sector of India going through a good phase, the Hotel business is also doing well. Government is also supporting tourism industry and thus it looks like Hotel business will continue this upward journey in humanties stream!
Skilled Hotel Management professionals are valued by Big and medium sized hotels. Five star and other high rated Hotels are the prime recruiters.
Event Management
In today's time, events have become an important part of our lives – be it in the world of music, television, politics or sports – we are some way or the other involved in a major happening. Pursuing a management course in the field will enable you to become successful event managers. It will help you develop the requisite skills in the field including event bidding, project planning, financial reporting and marketing for events. Today, there is a lot of demand for event managers and choosing a career in Event Management is a good one if you are looking forward to exploring the field!
Teacher training courses
Arts and humanities stream students have access to a handful of teacher training courses. Qualified teachers helps educate children and nurture them into good human beings! Teachers have their own place and status in the society. Teaching is a highly respected profession in India.After 12th, Arts stream students may go for teacher training courses like- Integrated B.Ed. course, B.P.Ed. (Bachelor of Physical Education), B.El.Ed. (Bachelor of Elementary Education) or D.El.Ed. (Diploma in Elementary Education). Nursery level teacher training courses also exist in India.
Many parents and students claim that Arts stream is running out of/is already out of steam! How wrong they all are! In fact, many courses that one may pursue after 12th Arts and humanities are full of job opportunities. All one needs to have is a desire to achieve skills and go for higher studies or specializations if required.