"The calling of humanities is to make us truly human in the best sense of the world." -J. Irwin Miller
What's Humanities?
Humanities is a field of study which concerns itself with study of culture, human society, philosophy and history. Also focuses on literature, anthropology, archaeology, social science, politics, law, religion, ancient and modern language, geography and art etc.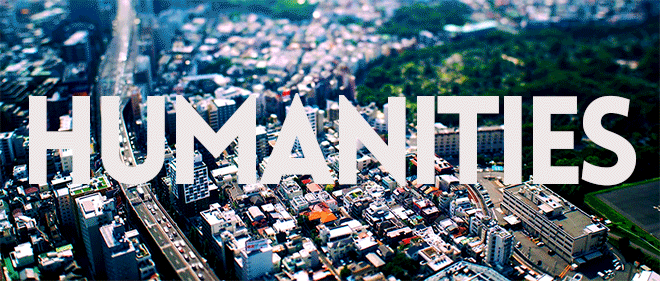 Why is Humanities important and what are its benefits as a course?
Humanities is an important field of education for those who are very much interested in art, language, cultural affairs etc. This particular course helps you learn a different side of the world, helps you interpret thing more vastly and through a new perspective. This course helps you appreciate from a small art to a new language. Also, this course is totally based on a person's passion and creativity.
This course shows you the different communication skills through out the years and this helps you to enhance your communication skills. Globalization plays an important role in this course humanities course helps us understand the different cultural backgrounds and allows us to meet in the middle with different foreign culture.
This program teaches us social equality, social justice and injustice. Helps us be a great critic of art and how to skeptical about a particular piece of knowledge before actually understanding it. Students who study humanities have great writing skills, creative creating skills and amazing reading skills.
Also, this course helps you realize how the world has evolved from being interested in art, language and culture to technology, AI and science. How the impact of technology has changed us and our thoughts. Shows us the life before technology and how they worked without having to depend on science.
Humanities teaches and shows us how to be empathetic and how to deal with this imperfect world. It teaches us value of life and knowledge. It encourages us to spread as much wisdom as we can.
Certain qualities which a student should have to sync with the course our- Should be empathetic, should have great communication skills, leadership skills, organizing skills, should be able to work with teams, research skills and good presentation skills etc.
Course View?
Students can choose to study Bachelor in Humanities and Social Science. This degree is an undergraduate as well as postgraduate degree. To be eligible to opt for this degree one should be 12th pass with minimum 50% to 60% from a recognized board, the same applies for the postgraduate degree. It takes 3 to 4 years to complete this degree. You can further do a Master's Degree and can even specialize in any particular subject choice that you like. Ph.D. is also an option if you are interested.
There are far more opportunities in abroad; related to this course, as in our society this degree is not considered as one the important degree's. As they stick to the conformist degree's which are socially more recognized and approved. But in other foreign countries this course is admired and praised a lot.
Humanities and Social Science are two different yet same courses, it goes hand in hand and in sync. It fills the course perfectly with humanities focusing on the cultural and regional areas and Social Science focusing on the political and historian ideas. So, these courses complete each other and help us work with them easily.
University?
There are amazing universities where you can find this course-
There are many more universities you can find in different parts of India. These colleges have great teaching environment, staff and great quality of education.
What are the career options?
There's a huge scope in the career department in India as well as in foreign countries. After completing the course of Humanities and Social science you can work as a/ an:
Tourism
Journalism
Artist
Public Relation Manager
Editor
Teacher or Professor
Archaeologist
Historian
Geologist
Event Organizer
And many more career opportunities are provided.
In Conclusion-
Humanities is all about culture, art and language. It focuses a lot on different aspects of life, it shows us life as it is and how colorful it is. Also, It is one of the easiest yet challenging courses one can study. It doesn't rely on facts and proofs but more on critical analysis, on ideas and different perspective.
This degree is perfect for you if you are passionate about- art, music, writing and learning about history.
Also read,