Once we find the college of our choice, we know that sooner or later we would have to join an internship of our choice. It is essential to find an internship soon because it helps us in so many ways. Internships boosts our CVs; it provides us with experience and it also makes the process of searching for a job easier.
Internships provides us with experience that our educational institutions can never provide us with. It ensures that we get the opportunity to learn what the job market looks like; through this experience, our skills are also refined and we get to know how to work under pressure.
Now we know the numerous benefits internships offers us with, therefore, that's why the demand for students to search for a suitable internship for themselves is extremely high. Job market is filled with competition, many internships look for students who has some knowledge about the role they are being offered. Thus, finding an internship without any prior experience can be hard, but it is certainly not an impossible job. Today, we are going to look at how you can find an internship if you do not have any experience in the field. Remember to be patient and never lose hope. Job search rejections are very common, you should not give up because of rejections and keep hunting for internships until you get one.
Emphasize Your Skill-
Internships are done by people who wants to gain experience, employers know that they would find many people without any prior experience. Therefore, you must focus on putting emphasis on your unique skills.  It is essential to look for internships which are true to your individual potential, therefore, you would want to let your employers know why it would be beneficial for them to hire you.
Highlighting your skills on your resume is the best way to let your employers know your potential, you want to let them know that you would be useful for their company. Therefore, do not forget to be persuasive in your approach and try to put great focus on your asset, also let them know how you could improve a certain area in their work. Thus, it is imperative to know everything about your company and their needs. Try to do your research first and then mentions your skills. You want to analyze first what your company is exactly looking for, and then curate a resume and a cover letter.
Make sure that you mention everything you've acquired and achieved, try to think about your unique skills and mention them on your resume. If you're good at writing, then you would want to attach a few of your write-ups for your employers to judge your potential. Therefore, do not miss out on anything and try thinking about your assets.
Start networking-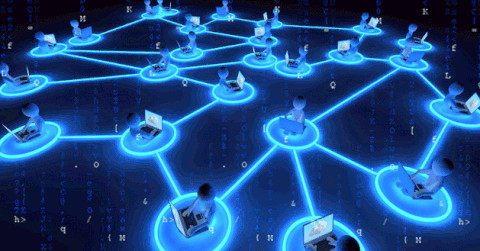 Networking is one of the best ways to help you find a job. It is very much essential to build a good network of people who can help you, and let you know which companies are looking for interns. Networking does make the strenuous task of searching for suitable internships much easier. Finding people who have the same interest and career plan as you are very essential, as they exactly know what you are looking for. They won't be the one to offer you internships, but they would be the one who would guide you through the process. Any help and guidance of any sort makes the process of finding an internship much easier. You are also unlikely to lose any significant opportunity because you get to know which companies are looking for interns without any prior experience.
Start Volunteering-
Volunteering is a great way to boost your CV, build contact and also improve your skill sets. Mostly all jobs look at any history of volunteering of their employees while hiring. Volunteering is a good way to have something to offer to your employers. Employers identifies the advantages of volunteering, and it makes you a very desirable candidate in the eyes of your employers. It also shows that you're an active person, and you have done something fruitful with your time at hand. Volunteering imparts many important values to people and many companies look for these values.
Be realistic-
It is very essential to find internships true to your own skills; you do not want to look for something that is completely alien to you. Half of your time is saved if your keep your interests in mind before applying, and by following this process, you won't even have to deal with unnecessary rejections. Also, do not forget to be honest about your potentials and do not exaggerate your assets. Companies often get to know your true strengths while they interview you, therefore, it is important to maintain transparency from the very beginning.