If you are a working professional, then traveling is as essential to you as anything else and thus generates your dependency on a vehicle. But often, unfortunately, a vehicle is considered to be a symbol to judge someone's success or how much they make in a year. It should be more about the necessity, efficiency, safety and well, in 2020, about its ability to pollute as less as it can because breathing safe air should be a priority too. So, if you are a working professional you should invest in a vehicle that helps you commute as well as it's safe and eco-friendly.
You may also like,
We have curated a list of vehicles that you would want to get your hands on as per your preferences.
1. Hybrid Cars
If you can't go cold-turkey from a conventional fuelled car to an electric car, then a hybrid is your right ticket. It uses both, a fuel based as well as electric motor to work. And it is better off than a conventional diesel or petrol based car. You should prefer buying a hybrid if you don't travel longer routes to go to work. It gives better mileage when distance covered is shorter. As a hybrid generates electricity with the help of its fuel based engine, it doesn't require to be charged at a charging station. A hybrid comes in three different forms- parallel hybrid cars, range extender hybrid cars and plug-in hybrids. If you plan to invest in buying a hybrid SUV, then you must indulge in and encourage carpool at your workplace.
2. Electric Cars
Electric cars are more than just a passing fad. They are not only more environmentally conscious than normal fuel based cars, but they are even fashionable. If you are a working professional then an electric car will favour you just fine. From a luxurious Porsche Taycan to a very affordable Tata Altro EV, there's a whole range of electric cars that are available in markets. Although, the prevalence of electric vehicles is not as much as other countries because of limited charging centres, the idea of it is here to stay and improve. Hyundai and Tesla are among the superior electric as well as environmental conscious car manufacturers. If you are interested in renewed and innovative technologies then this is just the right investment for you.
3. Electric bikes
You love bikes if you're adventurous and you believe to give in to your swag. Although, you might think a working professional must have something that is more sombre and classy than this, well there's every variety of it available in the markets. From a simple yet chic looking Hero Electric Photon to a monstrous Ultravoilette F77, there's one for all personalities. There is hardly anything that is more efficient than an electric motorbike. It becomes so much easier to navigate through narrow streets and roads with it. So consider investing in electric motorbikes if you want something that is gusty yet affordable and a two wheeler.
4. Electric bicycle
Unlike other vehicles mentioned, electric bicycle is a rather upscale version of a normal bicycle that just works on simple physics of pedalling. Although, bicycles are rather prejudiced as an economical vehicle, it has become a passing trend among the affluent to use and commute on an electric bicycle. An electric bicycle is actually more expensive than a normal one but it enables faster speed and longer distance than the conventional one and well, even some cars. It will allow you to sprint through traffic jams. And well, it will hardly take any parking space. So consider buying an electric bicycle if you hate waiting in traffic for hours and always wanted to be a cyclist.
5. Conventional bicycle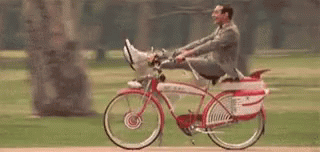 You can't not appreciate a conventional bicycle under most circumstances. Its convenient, cheap, easily accessible and highly recommended to a fitness freak. If you're health conscious, then cycling to your workplace will positively make you feel good about yourself for doing that extra bout of cardio. Even mega companies like Google and Microsoft encourages its employees to adapt to that mode of commutation. It literally has zero footprints. And similar to an electric bicycle this one, too, would let you pass through traffic like wind and save parking space. So if you're a working professional, then try to contemplate about buying a good bicycle with maybe an additional repair kit. And if you own a decent enough company then encourage your employee to opt for this mode of transport at least a few days of the week.
So, this was our list of top 5 vehicles that you must consider if you are a working professional and ponder upon when you are going out to buy yourself a vehicle for your daily commute. We hope that this article was helpful.
Do you want best Career Counslling Services, Explore this site: CareerGuide.Com