Want to be at the pinnacle of the industry you're employed in? MBA is the degree that will get you there. This postgraduate degree will get you a managerial position in any company. In a MBA degree, students are elucidated about business administration.
Before pursuing any degree one must know the aim of doing it i.e. answers to all the Whys and What's.
Here are 8 Tips to do bachelor's in management
Here are 9 reasons why one should pursue MBA-
High Salary Potential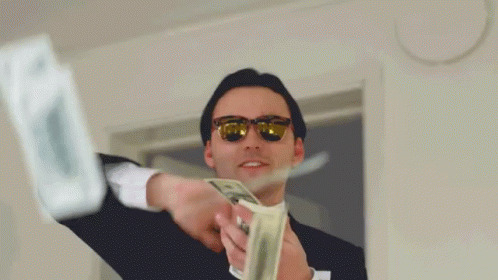 Money is the biggest encouraging factor for any professional. MBA graduates earn some of the highest salary packages and is one of the most attractive attributes of this degree. Since MBA graduates start careers in administrative and managerial positions, the growth opportunities are also high, and therefore the benefits that accompany such positions are also excellent and thus make an MBA degree all the more profit-making.In India, a fresher in Operations Management can get a salary between Rs. 4 – 7.5 lakhs, and a senior-level professional can expect between 30-40 lakhs.
You can be your own Boss
In an MBA course, counting on the specialization you select, you practically learn everything about starting your own business. From taking the first basic steps to growing the business into a brand, your MBA degree equips you to truly be your own boss. In fact, many MBA graduates, after gaining sufficient experience in a particular field and profession, start their own venture, quite successfully. Thus if you want to be a future businessman, an MBA degree will fetch you all the knowledge you require to start your own business.
More Career Opportunities
No doubt MBA graduates have better career opportunities. You can get high-profile jobs in banking, finance, marketing, and other sectors of business. The job in such industries are lucrative, and benefits are quite good. Plus, you've got better chances at promotions owing to your MBA degree, thanks to your qualifications.
Flexible
If you are looking for a degree that allows you flexibility i.e. it lets you work and study at the same time then surely you should opt for  MBA. As MBA is a degree many working professionals also apply for, it has been designed to be flexible as per their convenience. Many universities and colleges offer online MBA courses that can be taken according to convenience and can be done after office working hours also. These courses hold value and have a positive effect on the careers of people who do them.
Improves Knowledge
MBA is a knowledge-based degree. Unlike other degrees where you strictly need to study only about your particular field, and nothing else, an MBA requires you to know about other important fields as well. Strong general knowledge about every field is what a MBA degree offers you. You are allowed to know about other things, and this is good in the long run, for your career, and for your personal growth as well.
Improves Communication Skills
The first thing you'll be taught in your MBA degree is how to be good at communication. Any successful professional or businessman will tell you that communication is the key to success. What is required in convincing others is good communication skills and those who have great communication skills get far in their field of interest. Therefore, a lot of emphases is laid on communication skills and that is exactly what you will get from your MBA degree. From convincing potential clients to communicating with colleagues is what you'll learn.
Face New Challenges Everyday
If you are someone who looks to work out of your comfort zones and face challenges each day then you should go for MBA. MBA is not an ordinary master's degree. It takes hard work and dedication to do well in the degree course. A new day and new challenges will be lined up for you. Once you get your degree and a  job, you will also be responsible to take on complex and challenging tasks and do justice to the work. An MBA degree truly prepares you to seek and conquer new challenges every day.
Personality Development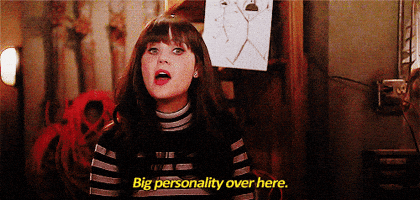 MBA is one of the few courses in the world that also has personality development as a crucial part of education. Most degrees are all about only having knowledge, but in an MBA, you are taught how to use that knowledge. You are also taught good manners, good communication, presentation, how to carry yourself, and positive body language. These skills, not only assist you in your career but also serve you well throughout life and makes you a better person.
Here's an article which will guide you to develop a better personality
Acquire new skills
The new skills and perspective are a robust reason to consider doing an MBA. MBA course is all about gaining new skills, skills that are rarely taught in other degree courses. You'll get to find out in-depth about the merchandise, services, advertising, marketing, finance, taxation, and all other aspects involved in starting and running a business. You also gain a fresh new outlook on things.