Health Care Sector is filled with promising career opportunities. We are living in a world where unemployment is at its peak. A lot of people are losing their jobs and a lot of jobs are getting outdated or becoming less dependent on manpower. Also, some new jobs are getting created which requires us to be updated with the changing technologies and new methodologies. Whatever field you choose to shine, it is important to keep learning to keep growing!
Despite everything, the health care sector, not having much affected, offers a lot of career opportunities. Other than doctors and nurses, health care sector requires various other professionals. In this article, let us take a look at some of them.
Ophthalmology and Optometry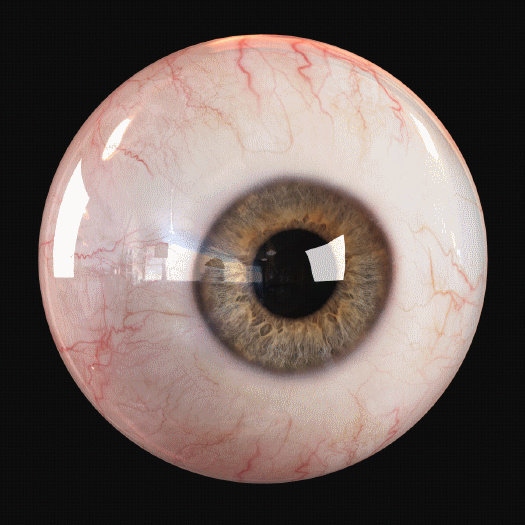 Optometrists study the structure of human eyes, the process underlying vision and help to detect any defects and gives suggestions regarding the lens or spectacles to be used. They also have to operate high-tech machinery. They can work as assistants or in the Industrial sector or can engage in teaching after the completion of course. This is one of the career choices in Health Care Sector.
Students who had done physics, chemistry and biology in their 12th class can apply for the course. The top institutes in India for the course includes AIIMS (New Delhi), Bharati Vidyapeeth University, All India Management Association, Government Medical College (Surat), and Government Medical College (Nagpur).
Psychiatric Nursing and Military Nursing
If you want to pursue your career as a psychiatric nurse, you should have certain skills like empathetic attitude, emotional stability and good attentiveness. Psychiatric nurses work with individuals or families having mental disorders. They provide psychotherapies to the patient as well as prescribe medications. Colleges like CMC Vellore, PESIMSR, BVD University, IAGI, Adesh University etc. offer MSc courses in psychiatric nursing. This is one of the career choices in the Health Care Sector.
Military nurses are those nurses who serve the army, navy or air force. The Armed Forces Medical Services Examining Board in India conducts written examination and interview to select 220 candidates every year to the 14 institutes under the board. The candidate should be female, within 17-24 years of age limit and must have studied mathematics, biology and physics during their intermediate. The institutes which offer the course include Command Hospital, Air Force (Bengaluru), Command Hospital, Eastern Command (Kolkata), INHS Sanjivini, Naval Base (Kochi), Army Hospital (Delhi Cantt), Military Hospital (Jalandhar Cantt) and 10 other hospitals across the state.
Medical Laboratory Technology (MLT)
Medical laboratory technicians work under medical laboratory technologists and supervisors in private or government clinics, hospitals, blood donation camps etc. They play a vital role by testing the samples collected from patients in laboratories and helps in diagnosing diseases and in treatment of the disease. After testing, they have to create a report in toxicology, chemistry, haematology and immunology. This is one of the career choices in the Health Care Sector.
BSc MLT is a 3-year undergraduate program which is offered in numerous colleges across India. The top ones include CMC (Vellore), JIPMER (Puducherry), Chandigarh University (Chandigarh), BMCRI (Karnataka), NIMS University (Rajasthan), Government Medical College (Kerala), SRM Institute of Technology (Tamil Nadu) etc.
Pharm D and B Pharm
Pharm D- Doctor of Pharmacy is a 6-year long professional course that can be done after completion of 12th standard education with biology/mathematics, physics and chemistry as mandatory subjects. The course includes a 1-year internship. Candidates should have the minimum required marks to apply. This is one of the career choices in the Health Care Sector.
Whereas B Pharm-Bachelor of Pharmacy is a 4-year long bachelor's degree without an internship. Both are job oriented courses. Pharm D centres on clinical pharmacy, health studies and other fundamental concepts. B Pharm is research-oriented and centres on drugs quality control and industry-related areas.
Pharm D is the best option for those of you who want to work abroad after the completion of your course. There are other professions for Pharm D graduates like a consultant, clinical scientist and so on. B Pharm graduates can work as pharmacists, teachers or research professional.
Best pharm D/B Pharm colleges in India: Birla Institute of Technology and Science (Pilani), Jamia Hamdard (New Delhi), National Institute of Pharmaceutical Education and Research (Punjab), University Institute of Pharmaceutical Sciences (Chandigarh), Institute of Chemical Technology (Mumbai), Manipal College of Pharmaceutical Sciences, JSS College of Pharmacy (Tamil Nadu), National Institute of Pharmaceutical Education and Research (Gujarat).
NISH
National Institute of Speech and Hearing -NISH (Trivandrum, Kerala) offers courses related to the service required for people having speaking or hearing disabilities.
NISH offers these courses – Bachelor of Audiology and Speech-Language Pathology (BASLP), MSc in Special Language Pathology, MSc in Audiology, Diploma in Indian Sign Language Interpreting (DISLI) and Diploma in Early Childhood Special Education – Hearing Impairment (DECSE – HI).
Besides, NISH also offers some courses exclusively for the deaf and hard of hearing. These are BSc in Computer Science (HI), Bachelor of Fine Arts (HI), BCom (HI).
Candidates seeking admission to any of these courses should meet the eligibility criteria for each of the courses (mentioned in detail in the official website).
Official website: www.nish.ac.in
Also Read:
All you need to know about NEET-UG