We have all been trained to strive for the best and work hard and increase productivity. Even we believe that hard work is the key to success; the more you are invested into something, the more you will flourish. Hard work will always remain the key to success, and there is no argument in it. We cannot defeat a hard-working individual; therefore, consistency and struggle will allow us to reach our goals and will offer us room for growth and development.
You may like,
In today's hustle culture, jostling over excessively to achieve your goals are being immensely glorified. This is extremely stress inducing because these goals created by us are becoming more and more unrealistic. This unrealistic planning of our goals and working from day to night without any breaks is absolutely unhealthy. Today's hustle culture has drawn a boundary between us and our goals; if we are attached to something unhealthily, and we do start detesting our work. Everyone deserves a break for some time to gain their energy and sanity back, pushing beyond your limits and saturation level is not healthy in any way. Vigorously working to meet deadlines and forgetting about everything else by giving up on your hobbies, and not making time for your friend and family is not at all favorable or desirable. Hustle culture has made relaxing and taking a break look like a crime, even the thought of it makes us want to judge our abilities and capacities. We have accepted the fact that the busier we keep ourselves, the more contented and satisfied we would be with ourselves. At least, half of the working class suffer from burnout and high functioning anxiety due to obsessively working. This stigmatization of resting is highly problematic. If you are going through burnout because of our current toxic work culture, we want you to take break and follow a few steps. We must always know when to draw a line for our own mental well being and peace.
Create a routine-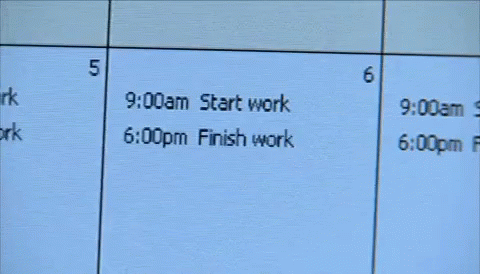 This is as easy as it sounds, all we you need to do is plan your to-do list for each day and try your best to follow it. This list should not just include your working hours and the number of tasks you need to finish off in a day, but must also have activities which you enjoy doing, all types of recreational things. Taking a break is not a bad thing, you need to consciously prepare yourself to take breaks or rest in a day. Resting or indulging in things that you enjoy doing (other than your work) will give you the opportunity to have your creative juice back. For your mind to operate functionally and properly, breaks are essential. Therefore, if you make a routine or plan how to approach different tasks in each day, you will have some time left to devote to yourself. Obsessively working also disrupts or hampers your competency and your ability to work successfully and creatively.
Do not Compare yourself to Others-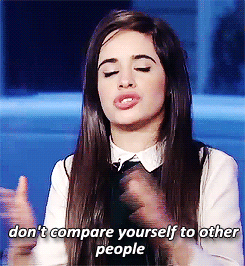 Individual's circumstances differ and we must accept that fact. Each of us are different from each other and we must not compare our potential to someone else's great works. We must also keep in mind that we tend to over-exaggerate our potentials, in order to look appealing and get validation from others. Therefore, we must never try to compare ourselves from others and value our potentials that will increase productivity. Social comparison can be very stressful, it creates unnecessary room for competition and the need to out-do others. This toxic idea of 'being the best' never helps anyone. Putting unnecessary pressure on ourselves and take extra burden is not a healthy way to work. Therefore, we must trust ourselves and allow our mind and body to breathe.
Change your Environment-
A change in your environment is going to help to allow you to unplug entirely from your current situation. You might want to consider traveling somewhere or going at a friend's house just to change your monotonous schedule. This is a great way to relax, because currently you are at your home working all the time, therefore, it is important and essential to go out and get some fresh air. You could go and hang out with your loved ones, they make all the situation easier and simpler or you could just go to a café and read a book or listen to good music. Recreational activities are so essential to keep us sane and increase productivity, we must never neglect our priorities and try to enjoy life.
Seek value and meaning-
People who love their work are less prone to burnout, therefore, it is important to surround ourselves with people whom we can trust and work in an environment with promotes healthy working conditions. If you're doing something valuable and meaningful, toxic productivity can never come in between your journey. So, come out of this culture that supports excessive hustling and stigmatizes taking a break and increase productivity