Implications of Covid-19 in current scenarios
It's said that the worst of times brings out the best in people; as it happens, this is true for people and organizations as well. Regarding the present situation where the whole world is either in a partial or a complete lockdown, we are having various elements and new but amazing observations which has never happened before in Human history. So the existing working professionals and corporations need to restructure themselves according to the situation. All over the world, companies are being challenged by the COVID-19 crisis to find new ways to serve their customers and communities. here are some implications of Covid-19.
There isn't a deny to this certitude that working professionals did tolerate an extensive volume of trouble in their job routines and work. Many of the professional got displaced from their long work places in no matter of time. Numerous fresh graduates were unable to procure their placements and had too suffered because of the pandemic.
Weekly jobless claims rose almost everywhere in the world which was a result of a sharp plunge of financial markets all over the world. India's unemployment rate reached 27.6%, an all time decade high as reported by a renowned statistical organisation.
IT and EXPORT
The survey revealed that 27 per cent of respondents claimed that the it sector will be worst hit by the spread of the virus, followed by the import and export sector (stated 23 per cent of respondents). Nevertheless many are rising to the occasion. A report released by a well know investment firm gives us an hindsight of companies evolving during these times. This came out to be quite a surprise considering the impact of the coronavirus on overall markets and economy.
AVIATION and HEALTHCARE
While, 13 per cent of respondents said the healthcare sector and the aviation sector will be most impacted by the Coronavirus outbreak
FAST FOOD CHAINS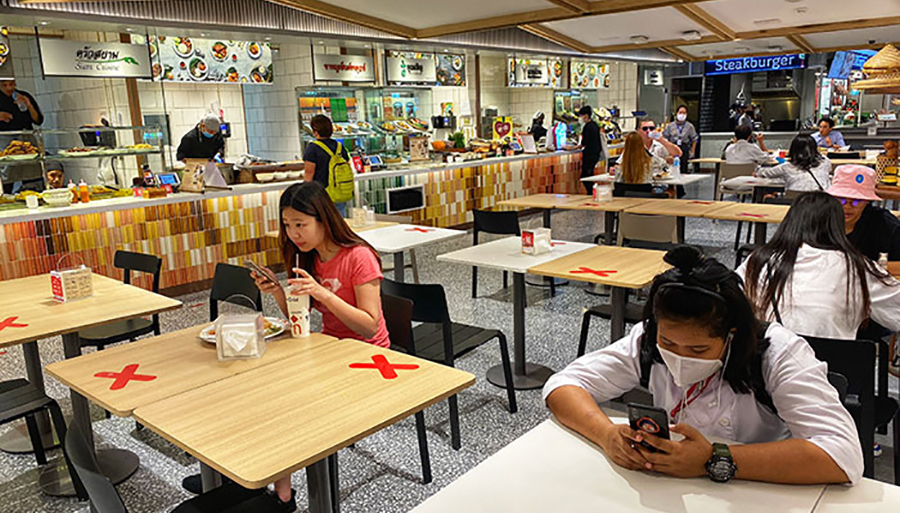 A fast-food chain that had to shutter its operations avoided layoffs by partnering with a health and wellness retailer, thus helping the retailer meet spiking demand in a newly designated "essential business." One large retailer dusted off a pre-pandemic initiative to launch a curbside – delivery business. The work plan said 18 months. When the lockdowns hit, it went operational in two days. Completing 18 months of task in just 2 days. Which was impeccable.
COMPANIES
A financial-services company transitioned more than 1,000 of its global operations staff to work-from-home arrangements, equipping them with new technology within 72 hours to ensure business continuity. Shifting and adapting at such phenomenal and critical times. implications of covid-19
MARKETING and SALES
A majority (67 per cent) of the surveyed professionals stated that jobs at the multinational companies (MNCs) will be most vulnerable during the time.Almost 45 per cent of professionals claimed that the spread of Covid-19 will have a negative impact on the hiring activities across different industry verticals, it added.
Positive aspect
Of course, some of these outcomes might simply be from "organizational adrenaline"—heroic efforts that are unsustainable. We know that many people are working harder than ever and risk suffering fatigue and burnout just to sustain and even grow. However, we also see signs that the opposite is happening.
Amid the fear and uncertainty, people are energised as companies make good on purpose statements, eliminate bureaucracy, empower previously untested leaders with big responsibilities, and "turbocharge" decision making.
As one executive spoke with observes: "Our senior team meets every morning for 30 minutes. It's incredibly productive. We make decisions and go. We don't have full information, but that's OK—we can't afford not to move." There is motivation to thrive to excel.
Working professionals should redeem in sharpening their overall professional skills during the pandemic and also learn new technical and other aspects related to their fields. Every bad time brings something good with it too. The individual needs to figure the grounds and improvise themselves through introspection and observing patience during such times.
Also many websites and online platforms are offering discounted courses on various areas of work like, financial modelling, graphic designing, business analysis, art, psychology and many more. We need to seek this opportunity by being adroit and competent to adapt as soon and polish ourselves and become more proficient in our overall jobs and task.
REMOTE AND DIGITAL WORKING WILL BECOME THE NEW NORM
Mass remote working for prolonged times will make people more mature in remote working. It will also change the behavior of people and expectations from companies. Technology will improve significantly to provide not only remote working with great experience but also remote schooling. Homes will start having a home office to qualify for jobs in the future. Everything digital will replace almost everything that needs physical to connect to remote connections. Social distancing being enforced will make an impact on social behavior and more people will work remotely encouraging social distancing as an accepted norm for a longer period.
ECONOMY
The COVID-19 pandemic and resulting economic shock have changed none of these things and, at the same time, have changed everything. This is really a staggering percentage and will plunge a deep effect on the economy. Inertia is clearly riskier than action right now, so companies are mobilising to address the immediate threat in ways they may have struggled to when taking on more abstract challenges, such as digital technology, automation, and artificial intelligence (all of which still loom).
Conclusion
Bold experiments and new ways of working are now everyone's business. Will the new mindsets become behaviours that stick? I don't know. Did it take a pandemic implications of covid-19 for organizations to focus on change that matters? Too soon to say. Also the aftermath and overall plunging effects can only be estimated accurately after a vaccination of the virus is discovered. Which until to say is still under progress.
Still, as one leader puts it, "How can we ever tell ourselves again that we can't be faster? We have proved that we can. We're not going back."Thus while some see this as a threat and new reason to worry, some create the vision to become their best during these times as a caterpillar needs to be in a cocoon to evolve into a beautiful butterfly.
Also read,
7 career options for working professional in pharmaceuticals(Opens in a new browser tab)
Top 7 Differences Between IITs and other Engineering Colleges.(Opens in a new browser tab)