The University of Hyderabad is an autonomous public university, established as a central university at Gachibowli, Hyderabad in 1972. UoH has been recently recognized as the Institution of Eminence for its excellence in academics. It is a culturally vibrant university spread across 2400 acres with its rich biodiversity including a number of lakes and rocks occupied by the wildlife including herds of deer, peacocks and so on.
Click here too visit the official website: https://www.uohyd.ac.in/
Excited, right? The University of Hyderabad is also been ranked under the top ten institutions in India by many ranking sources like NIRF. Let's take a look at the 5-year integrated courses you can do at the University of Hyderabad after your 12th standard and some of the reasons for choosing the University of Hyderabad.
Courses in Natural Sciences
University of Hyderabad offers 5 year-integrated courses for science enthusiasts in the following courses: –
IMSc. Mathematical Sciences
IMSc. Physics
IMSc. Chemical Sciences
IMSc. Systems Biology
IMSc. Optometry and Vision Sciences
IMSc. Health Psychology
IMSc. Applied Geology
IMTech in Computer Science
Courses in Humanities
The University of Hyderabad offers 5 years integrated courses in Humanities in the following courses:-
IMA. Hindi
IMA. Urdu
IMA. Telugu
IMA. Language Sciences
Courses in Social Sciences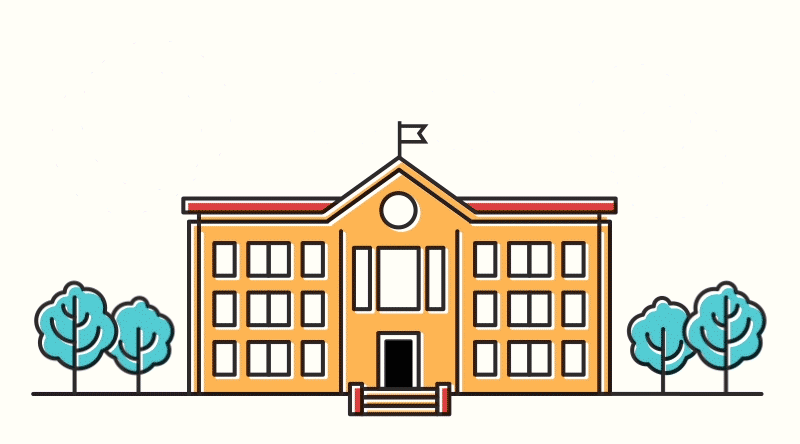 IMA. Economics
IMA. History
IMA. Political Science
IMA. Sociology
IMA. Anthropology
Admission process
University of Hyderabad conducts entrance examination on the basis of which students will be granted admission to the various integrated courses. Any student with a minimum of 60% aggregate marks in the concerned subjects can apply for science courses. Students from any stream with a minimum 60% marks can apply for humanities and social science courses. For health psychology also, students from any stream can apply. For IMTech aspirants, qualification in JEE Mains is also mandatory.
Candidates can apply through the online application portal of the university. The application fee is INR 550 for General candidates, INR 500 for EWS candidates, INR 350 for OBC Candidates and INR 250 for SC/ST/PWD Category. Admission will be granted following the reservation norms of UGC. Along with the signature and photograph of the candidate, all the necessary documents should be submitted during the application process.
The number of seats offered for Mathematical Science, Physics, Chemical Sciences, System Biology and Health Psychology are 18 each. Applied geology has 10 seats and programs under integrated computer science offers 21 seats.
Top 100 students in the rank list will be called for counselling section out of which, the final list of admission is prepared.
The entrance examination will be mostly based on NCERT syllabus for each subject. The question papers of previous years are also available on the university website for aspiring students to practice. Selection to Integrated mathematics, systems biology, physics and chemistry will be based on a single examination. The candidates will be given admission to any of these streams based on the preference of the candidate, marks obtained and a number of available seats. The social sciences also follow a similar pattern. Whereas, the courses like applied geology, health psychology and optometry and vision sciences has separate entrance examinations.
Click here for more details: https://www.uohyd.ac.in/admissions-2020-21/
The Course Structure And The Exit Option
The admission for integrated courses are granted for 5 years. During the first 2 years, candidates are exposed to a variety of courses in the same school. For example, integrated sociology students will have to take courses from the departments of history, political science, anthropology and economics. Same way, the science students will also have to take courses from all science subjects. Apart from these, all science, social science and humanities students will have courses on Information Technology as well. An advantage of this option is that depending the seat availability and academic performance, students of science and social sciences can slide from one course to other which comes under the same school (A school comprises of related subjects like school of social sciences, school of humanities etc.). This option is not available for optometry students or health psychology students. Though, a few optional courses are provided and students can take audit course offered by any department, according to the timetable (without having to appear for exams and do assignments).
During the course of studies which allows exposure to various fields, students can also develop interest in other fields, right? For such students, there's an option to exit the course after the completion of their third year. Those who exit will receive the degree certificate of their respective courses.
Other perks
The University of Hyderabad is the best place for nature lovers. Your morning routine can start with jogging to the fitness centre (which is absolutely free and guided by a professional trainer) while counting peacocks on your way. Students who belong to the deprived socio-economic background also receives scholarship to meet their expenses. The hostel facilities for integrated students too are pretty good with just two people having to share a spacious room. That too with just a rent of INR 500 per semester.
The faculties, laboratory facilities, IGM Library, internship opportunities and placement records too are excellent. As all of your teachers will be PhD holders, you can expect that level in their teachings. The faculties with very good internship opportunities will not only make you sit in the class awe-struck and provide you with the best guidance, but their recommendations too will help you in the future studies or in the job market.
If you are good at socializing with people, you will have friends from all over India and even foreign students who can help you grow in various ways. Your seniors and the PhD scholars of the campus can also be your source of knowledge regarding your subject of study and its opportunities.
Also read:
5 cities in Australia that provide University courses