Paleontology is the scientific study of life that existed before the start of Holocene Epoch i.e. roughly 11,700 years before the present. It includes the study of fossils to classify organisms and study interactions with each other and the environments.
The science became established in the 18th century as a result of Georges Cuvier's work on anatomy and gradually developed in the 19th century.
This study lies on the border between biology and geology but differs from archaeology. It now uses techniques drawn from a wide range of sciences including biochemistry, mathematics, and engineering. By the use of the new technologies and techniques, it has enabled for discovery in the evolutionary history of life, which was almost started back when the earth became capable of handling and supporting life, about 3.8 billion years ago. As there is development in paleontology, it has given rise over the development of sub-divisions, where some of them focus on different types of fossil organisms while others study ecology and environmental history.
The human paleontologists focus on the fossils of prehistoric humans and pre-human hominids. Taphonomists study the process that creates fossils. Paleoecologists use fossils, spores, pollen, and other information to study the ecologies and climates of the past.
The revelations they uncover can help us understand the past so that we don't repeat any mistake from it. They can also provide matter for comparison between the current state of our environment and biodiversity, and those of ancient and turbulent epochs.
A Ph.D. is necessary for paleontologists should have extensive knowledge of biology and geology. A double-major with full training in both is the best educational option. Chemistry, physics, calculus, and computer science are also very important. Undergraduate geology classes typically include sedimentary petrology, vertebrate and invertebrate paleontology, evolutionary biology, and genetics.
Related degrees for paleontology
Meteorology online degree and certificate
Earth Science master's and graduate certification Online
Geodesign Online Degree Info
Biomimicry Degrees- Online and Campus
Biological science Degree Options
Top institutions offering paleontology study in India
IISER Kolkata
Jadavpur University
Presidency University
Banaras Hindu University
Hansraj University
IISER, Kolkata
Earth Scientists, who study the depth and connection of earth processes, are uniquely positioned to contribute to the stewardship and sustainable development of resources on our planet.
The Paleontology research group in IISER Kolkata is interested in studying the ecology and evolution of invertebrate groups, through time. Faculty members and students address a wide range of questions that center on the evolution of molasses as a response to physical and biological triggers in Paleo and recent ecosystems. The particular interest of fieldwork is in ecologic response to climate change, the effect of the local environment on shallow- marine bathos diversity.
Courses available are-
5 years Integrated B.Sc. and M.Sc. degree in earth science
Post B.Sc. integrated Ph.D. Programme
D. in earth sciences
Eligibility Criteria-
Minimum 60% marks should be there in 10+2 in the science group. And the admission is offered to the beneficiaries of KVPY scholarship or JEE Advanced score holders, students of state or central Boards who have qualified in the IISER Aptitude Test.
This institute offers 5 years course for BSc. – MSc. dual course in Geological science where the first two years are for learning core subjects, third and fourth year is dedicated to the core subject and last year is for a research project.
Jadavpur university
The department of Geological Science was established in 1956, this department has seen growth in the past four decades. University Grants Commission has duly been recognized for the status for-
Department with Special Assistance
Department with COSIP Programme
Center of Advanced Studies
Department with CIOST Programme
Eligibility Criteria-
The candidates are supposed to have 10+2 examinations from the Science stream with chemistry, mathematics, physics, and securing at least 75% marks in average obtained are eligible.
Presidency University
It was formerly known as Hindu College and Presidency College which is a public state university located in college street, Kolkata.
It offers different courses that are related to Economics, Mathematics, Geography, English, and Biological Sciences, etc.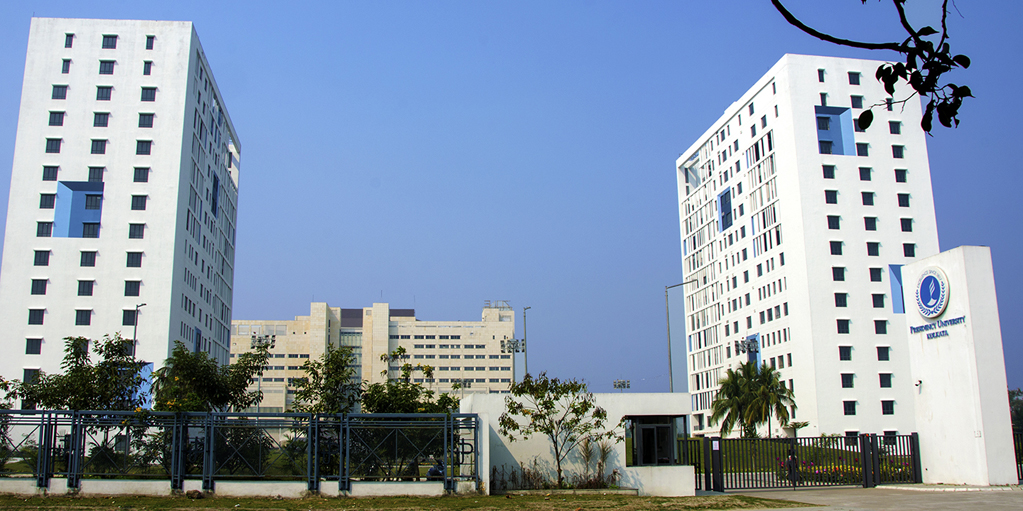 Eligibility Criteria-
The student must have 70% marks in 10+2 with the mandatory subjects as Physics, Chemistry, and Maths for pursuing B.Sc. in Geology.
Banaras Hindu University
BHU was formerly known as Central Hindu College, which is a public central university located in Varanasi, Uttar Pradesh. It was established in 1916 and offers various types of courses.
The courses available here are Science, Agricultural Science, Environmental and sustainable development, management studies.
Eligibility Criteria-
The student needs to have a minimum of 50% marks in 10+2 having subjects like Physics, Chemistry, and another optional subject from geography, geology, or biology.
Hansraj University
It is a constituent college of the University of Delhi. It is one of the most renowned colleges in India. The department of Hansraj College includes Science, liberal arts, and commerce.
Eligibility Criteria-
The student needs to have 55% or more marks in the aggregate of three subjects i.e. Physics, Chemistry and Mathematics/Geology/ Biology/ Biotechnology/ Geography. And should have also passed one language subject that is English with 50% marks as Botany, Zoology, and Anthropology language is in English.
"Nature has a habit of placing some of her most attractive treasures in places where it is difficult to locate and obtain them."- Charles Doolittle Walcott
Also Read: