Fashion Designing is one of the most popular fields among students who are creative and are looking for a similar course that suits them. Read the full article to know more about fashion designing.
What is Fashion Designing?
Fashion Designing covers a wide spectrum of fabrics, styles, patterns, colors, and trends that define the fashion of a particular era. It's not only limited to clothes and trends but also includes the area of accessories, handbags, and footwear. The fashion industry has grown by leaps and bounds and this is one of the major reasons for the students to be attracted to this industry.
Skillset Required
Candidates who aspire to be a Fashion Designer should possess some skills:-
-Visual imagination
-Good Drawing Skills
–Creativity
-Artistic Thinking
-Innovative Skills
-Sensitivity to colors, shades, and tones
-Observation skills to look for Detailing
-Competitiveness
-Aesthetic sense
–Good Communication Skills
Eligibility Criteria
Candidates who have cleared class 12th from any stream can pursue a Fashion Design course at the graduation level. Admissions to various designing colleges are given on the basis of marks scored in the entrance exam conducted by the authority. To pursue a Fashion Design course at the postgraduate level, candidates who have completed a Design course at the graduation level are preferred.
Courses Available
-B.Des in Fashion(4 years)
-BA in Fashion Design(3 years)
-B.Sc. in Fashion and Design(3 years)
-Diploma In Fashion Design(1-3 years)
-M.A. in Fashion Design(2 years)
-M.Sc. in Fashion Designing(2 years)
-P.G. Diploma in Fashion Design(1.5 years)
Top Colleges for Fashion Designing
–National Institute of Fashion Technology, Delhi/Mumbai/Chennai/Patna/Hyderabad/Kolkata
–Pearl Academy, Delhi/Noida/Jaipur
-Symbiosis Institute of Design, Pune
Job Profiles
Fashion Designer: As a fashion designer one can either start their own label or join a firm to design clothes for them. They work on styling different types of clothes such as jeans, jackets, women's wear, children's wear, men's wear, etc.
Fashion Marketer: As a fashion marketer one can work for clothing companies, boutiques, or outlet chains. They need to work towards publicizing and increasing awareness of a particular brand, designer labels, or department stores.
Fashion Concept Manager:  As a fashion concept manager, they are expected to think of unique themes on which a clothing or accessory range should be designed by a designer, brand, or fashion firm and also research and suggest different ways of advertising.
Quality Controller: Their task is to set quality standards for anything and everything that is purchased for a new collection. The quality Controller also issues guidelines regarding quality to each department and checks the quality of products throughout the production.
Fashion Consultant/Personal Stylist: Mostly fashion consultants/personal stylists are self-employed. Their task is to help people develop a wardrobe that promotes their public image. People working in this profession give advice on the latest fashion trends, clothing styles, colors to wear, and what to avoid and how to do the make-up and hair.
Technical Designer: Technical designers are responsible for deciding how a garment should be stitched and made. Their task starts when a sketch of the garment to be made is given to them. They need to put in sewing details, points of measurement, wash description, label placement, and packaging instructions.
Fashion Coordinator: The fashion coordinator is responsible to create unified looks across all fashion divisions of a department store. They need to constantly monitor various fashion publications and needs to be up-to-date with industry trends in order to be capable of advising the organization regarding which fabric, pattern, and style the firm should produce.
Fashion Show Organizers: As a fashion show organizer one needs to organize various fashion events.
Footwear Designer: As a footwear designer they create original footwear. They sketch designs, select materials, and patterns, and provide instructions on how to make the products they design.
Costume Designer: Costume designers are one who designs wardrobes, footwear, accessories, and other fashion apparel that are used in theatre, film, and television.
Here are 8 tips for career in fashion designing.
Top Recruiters
Fashion Design graduates have a variety of opportunities before them. After completing their course aspirants can work with fashion designers and also with corporates. Below listed are some corporates and fashion designers that hire a fashion designer-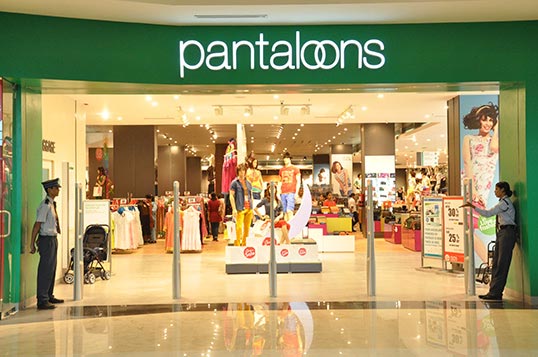 Corporates
–Shoppers Stop
–Raymonds
–Pantaloons
–Levis
–Proline
–Lifestyle
-Swarovski India
–Snapdeal
–Spykar
–Omega Designs
–United colors of Benetton
–Orient craft

And many more..
Fashion Designers
–Rohit Bal
–Manish Malhotra
–Varun Bahl
–Raghavendra Rathore
–Sabyasachi Mukherjee
–Falguni shane peacock
And many more…
Pros and Cons
Every career has its advantages and disadvantages which can benefit the individual or turn up to be a set back in one's career.
Pros
Fun and creative
Decent income
Variety in the workplace
It is delightful to watch other people wearing your art
Can easily start your own small scale business
Fame is the fruit of the hard work
Cons
No fixed hours of working
Effects of Criticism
Building a brand name or reputation is quite difficult
High competition
If found copying design it may bring a bad name and can be sued.
Can come across difficult customers very often
Salary
The average salary is Rs 5,25,000 p.a in India. A Fashion Designer can expect an average starting salary of Rs 8,775 per month. With time and experience salary can exceed Rs 65,000per month.
Fashion designing has become a highly competitive field today. If one wants to pursue a career in this industry then one has to work hard and develop several other skills in order to succeed.