Graduate in the agriculture-related field? Trying to choose what to do next? Well, then you definitely need to go through this guide in detail wherein six best career options are elaborated.
Agriculture Research Scientist.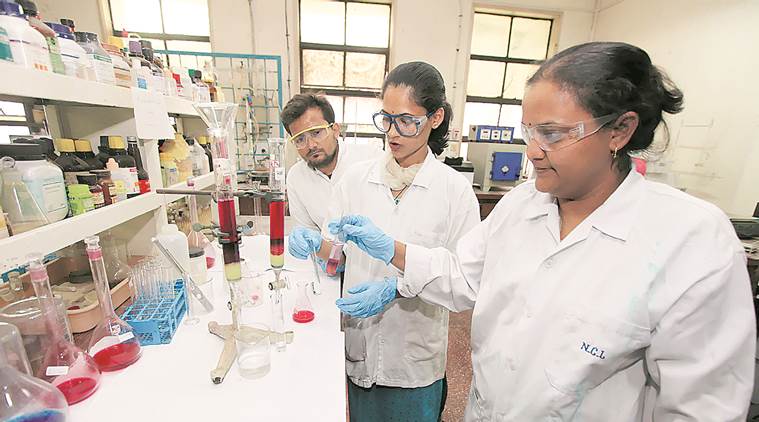 Major share of India's economy depends on agriculture sector, career in agriculture related field is always rewarding. An agriculture research scientist is one of the best career options for agriculture graduates. The job roles include research and study on farm crops and soil, Quality improvements analysis and Formation of genetically modified crops. Agriculture scientists are hired by R & D firms and food processing firms. The starting salary for fresh graduates can fluctuate between 35000-60000 per month. For becoming research scientist candidates can apply for higher courses after graduation from Indian Council Of Agriculture Research (ICAR) or any other recognised institute. It is considered good to have a higher degree upto doctoral level to work in this field because a graduate fresher needs experience to make their wage increase.
Agripreneurship
Agripreneurship is a great opportunity that agriculture graduates have got. They can start their own business in the relevant field including production of raw materials like wood and production for sale of food items like vegetables, fruits, herbs, shrubs, or practicing culture such as horticulture, sericulture, etc. Agripreneurship can be a good opportunity as students can develop their startups in agriculture fields such as seed production , fertiliser, chemicals.etc. As agriculture is the main activity in India and India is the largest agriculture produce exporter. Setting up a start up in this field is very flourishing.
Agricultural Engineering
If you have a technical degree in agricultural engineering than you can opt to become an agriculture engineer. This career deals with mechanical engineering and designing, In the agricultural sector massive machines are used in the production and manufacturing processes. An agricultural engineer designs and develops tools and machineries that are used in farming such as ploughs, seed sowers, threshers, tractors etc. To become an agricultural engineer candidate needs to do a Btech degree in this field. There are few institutes in India that offer this course among which Chaudhary Charan Singh University (CCSU) is considered best for Btech in this field. Apart from this there are other institutes also which provide such courses in agriculture mainly all the institutes recognised by ICAR offers agriculture related courses.
IBPS AFO
IBPS Agriculture Field Officer exam is conducted by Institute Of Banking Professional Selection for recruitment of AFO in all the public sector banks and government banks. This exam is conducted specially for agriculture graduates. The eligibility for the exam is the candidate should have a valid four year Bachelor of Science/ Bachelor of Technology degree in agricultural field. Apart from thi the maximum age limit for the exam is 40 years. Every year thousands of vacancies are opened for these students. This exam is considered less competitive as the candidates need a special degree to apply in the exam. This exam is a three stage examination with Pre, Mains and Interview.
In the Pre stage there is a 2hr2 exam with three sections: English, Reasoning and Quantitative aptitude. Then candidates are shortlisted for the mains exam after clearing this exam. In the mains exam agriculture aptitude is asked and then on the basis of this selection is done for the final stage i.e interview.
UPSC (IFS)
Indian Forest Service(IFS) examination is conducted by UPSC exclusively for candidates from agriculture background having a valid bachelor degree with any of the subjects Botany, Physics, Agriculture, Geology, Chemistry, Biology, Zoology, Forestry, Animal Husbandry.etc. like other UPSC exams this exam also is a three stage exam with pre, mains and interview. The exam is considered less competitive due to the eligibility criteria.
Posts
| | | |
| --- | --- | --- |
| Posts | Scale of Pay in Rs) | Grade Pay |
| Principal Chief Conservator of Forests (Head of Forestry) | 80000 | APEX SCALE |
| Principal Chief Conservator of Forests | 75500-80000 | HAG + SCALE |
| Additional Principal Chief Conservator of Forests | 67000-79000 | HAG |
| Chief Conservator of Forests | 37400-67000 | 10000 (PB-4) |
| Conservator of Forests | 37400-67000 | 8900 (PB-4) |
| Deputy Conservator of Forests (Selection Grade) | 37400-67000 | 8700 (PB-4) |
| (Junior Administrative Grade) | 15600-39100 | 7600 (PB-3) |
| (Senior Time Scale) | 15600-39100 | 6600 (PB-3) |
| (Junior Time Scale) | 15600-39100 | 5400 (PB-3) |
MBA Agri business.
MBA in agri business is a great option with vast opportunities for agriculture graduates. Though it is not mandatory to have a bachelor degree in agriculture field to take admission in MBA agri business but mostly students with agriculture background choose this option. This MBA leads you to Agri Business management, Farm management, Production Management and Production head fields. India's prominent institutes like IIM also offer this course. This is a specialised MBA for the agriculture sector. Top recruiters include NABARD, PepsiCo, NBHC, Britannia, Parle, Eicher, NCML, Bayer Crop Science, etc. Average salary in this field lies between 35-90k per month. Applicants need to clear the CAT exam in order to get admission in the MBA agricultural program.
Also Read: 7 tips to crack Delhi University Entrance Test after 12th