If you want to know about professions in the field of fashion, you are in the right place. You have to admit that all of us,  try to keep up with the joneses to in this changing fashion world (well, to an extent). Few of us are really passionate about deciding the course of this change.  For those of you who are seeking a glamorous job in the fashion industry, this article is just for you! When you talk about a career in fashion, the first thing that comes to our mind is fashion designing. The fashion industry has various other professions as well to offer which requires the creativity and spirit of fashion enthusiasts. Let us take a look at the 5 careers you can pursue in the fashion technology.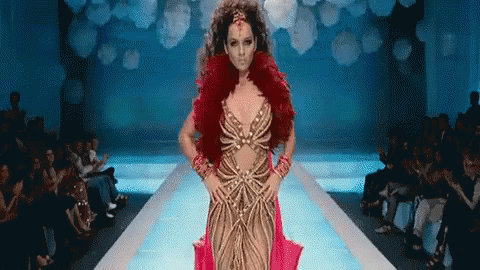 Sketching Assistant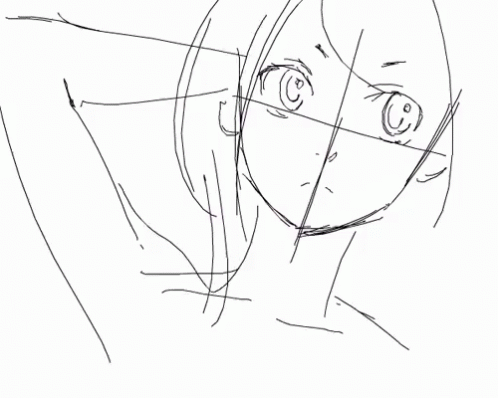 Fashion sketching is also known as fashion illustration. It is an art form which represents the initial model or design. Earlier, sketching artists used graphite, gouache, pastel or ink to draw the models. 3D images are also used nowadays. The artworks help to visualize and preview the designs to be created. A good visualization ability and imaginative skills are essential to succeed in this career. This is one of the professions in the field of fashion.
Fashion Consultant
Fashion Consultants are also known as image consultants or stylists. The field is growing viable in the metro cities of India like Mumbai and Delhi. The stylist has to choose the appropriate and attractive outlook for the clients approaching them. They have got to decide everything from the dress, footwear, hairstyle, makeup to the colour of nail polish to be used by the client. Good personality skills and communication skills too are necessary for a successful fashion stylist. There are many courses in India available to pursue diploma courses in fashion consultancy, in both online and offline mode.
Just attending training and obtaining a certificate will not open up the possibilities of a good career as a fashion stylist. You have to build a business and advance your career. Also, you have to stay up to date with fashion trends. To connect with your clients, good interpersonal skills are also mandatory. The job of a fashion consultant is not just helping with the appearance of the client or organization, but also training them to improve their body language and etiquette. This is one of the professions in the field of fashion.
Fashion Merchandisers
Fashion merchandisers require not just love for fashion, but also good business management and marketing skills.  Their job is to find the market space for the goods produced so as to maximize sales and revenue. They got to decide the kind of clothing material and the price for the same. Understanding and predicting consumer behaviour is a vital skill for fashion merchandisers. There are several sub careers that come under fashion merchandising. These include retail buyer, account manager, store manager, visual merchandiser, marketing specialist and merchandise consultant. This is one of the professions in the field of fashion.
115 Colleges in India offer visual merchandising courses. This includes various NIFTs (National Institute of Fashion Technology), Amity University, JD Institute of Fashion technology etc. 4 years BDes courses, diploma courses and MBA Fashion Management courses are available. NIFT offers 1-year programmes in Fashion Integration and Marketing Application for Textiles, Fashion Retail Management, Garment Export Merchandising Management, etc.
Fashion Photographer
A fashion photographer requires knowledge in photography, awareness about the fashion trends and skills to form the best photo frames. They usually work for fashion magazines or advertisements. The photographs will be aimed to attract and display new clothing trends or other fashion items. The location of shooting and accessories play a major role in the perfectness of the picture. This is one of the professions in the field of fashion.
There are mainly four different types of fashion photography – Catalog Photography, High Fashion, Street Fashion and Editorial Fashion. Catalogue photography focuses to capture the product or outfit worn by the model. Catalogue photography done without models is called simply product photography. Exaggerated poses and unrealistic clothing of supermodels seen as the cover of magazines is an example of high fashion photography. They have to create flawless images that get attention. Street fashion photography is just the opposite of high fashion photography. This tries to capture the common man's photographs in public places with the elegant comfort looks. Editorial photographs are those which comes with a backstory or text in newspapers or magazines.
There are famous personalities who succeeded in this field including Richard Avedon, Annie Leibovitz and Helmut Newton.
Modelling
Modelling is a highly paid job in India as elsewhere in other countries. A model has to display art or other fashion items. The perfect body and body language along with good communication and interpersonal abilities are required for this profession to attract others. Wearing a look of self-confidence and grace accompanied with attractive physical features makes you a perfect fit for the job. Several institutes in India provide UG and PG diploma courses in Modelling. A total of 33 colleges across the country offers 47 courses in modelling. This is one of the professions in the field of fashion.
Also read:
Diploma in Garment Technology after 10th