OYO Hotels & Homes bred off Oravel Stays Pvt. Ltd., founded in 2013 by a college dropout named Ritesh Agarwal. Its headquarters are situated in Gurugram, Haryana. Oyo is a startup turned unicorn that started off with offering leased budget friendly hotels, but it is extensively now a hospitality chains of leased and franchised hotels, homes and living spaces in India. They went global with thousands of more hotels, resorts and vacation homes.
This revolutionary startup went on to become India's largest hotel aggregator network, spread across over 800 cities, of which are mainly based in India and China and half a dozen other Asian countries. It has about 515,000 rooms over 10 countries under its banner. OYO has segregated its business into 3 simplified areas, that is national, international and technology & brand licensing, to have a better structure of their business.
Previously, they announced their ambitions to become the world's largest chain of hotels, which, however, would be compromised due to the ongoing pandemic. Although, covid has single handedly been responsible for all the market fall (except a few), and so much as risked actually going out to work, OYO, seems to be hit the most as it is one of those companies that pander largely to the working class and millennials. Though, historically, OYO has seen exponential growth over the span of mere 7 years, their target of being the largest hospitality chain in the world, would only be delayed than denied.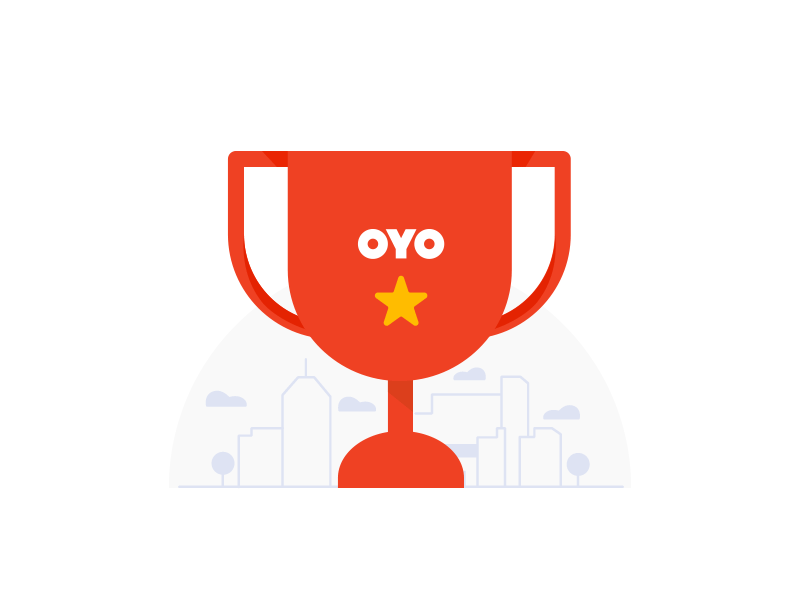 Unsurprisingly, OYO has navigated it's way in on LinkedIn's list of Top Companies to work at in India, and has been placed at the 3rd position, only after the giants called Flipkart and Amazon. Further, we would try to explore reasons as to why one should work for the company
It attracts young blood
If you are a fresher, who graduated only recently or are just young and might still be on your hunt to know your true calling, then maybe you would love working at OYO. Given that the company's founder is only a 26 years old, he highly believes in employing the youngsters of the country to mirror their drive and spontaneity while working here. A kind of fast paced and high risk strategies have been one of the reasons for its breakneck growth.
As most of their target customers are young adults with very similar demographics, a young brigade of employees helps them to understand, study and deliver the service they know would resonate and attract millennials or even gen z. One of their employees, while sharing its experience working there, said that it is sometimes difficult to keep up with the pace of the company, that they have to work twice harder today than they did the day before because that's how fast the company's also moving. He followed by saying that he loves his job and there's no other place he'd rather hustle than at OYO.

So, if you are young, driven and passionate to learn things, you will definitely find several like minded people around here.
The work culture encourages an experimentative approach
Given that the working space mostly houses young minds, the company believes that it's also necessary to direct it's employees to put their intuitive and experimentative minds and just-go-for-it attitude to good use. This policy tends to make the employees empowered and also enables them to work wholeheartedly toward ideas they feel passionate and meaningful about. This is also likely to give them a sense of purpose, which helps far more with productivity than most other routines.
Hence, if you are full of idea to execute and put your intuitiveness and problem solving skills to good use then working at OYO would probably enable you to do just that.
Much like Flipkart, OYO also believes in investing in young brains, be it engineers, technologically skilled personnel or marketing enthusiasts.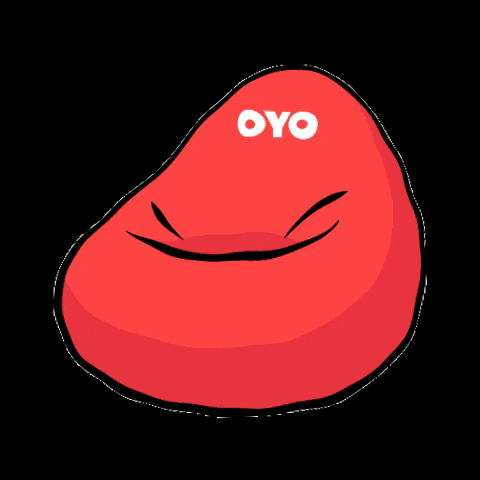 Lastly, it's necessary to address that, like many other companies, even OYO hasn't been protected by the consequences of the unprecedented pandemic. Even though it has its business spread over places like the UK, US, Indonesia, China, Japan and so on, the tourism and hospitality sectors have been truly shaken that has left the company in a very tight spot. In order to survive and sustain its business, OYO has started to cut down on their expenses to save money for extremely essential services. In the total span of the pandemic, it has let go, furlough or fired thousands of its employees as their total revenue drops down in the range of 50% to 60% than what it was at the beginning of the year. However, experts say it would be difficult for the company to bridge the gap caused by COVID even after the pandemic gets over. We say that we are optimistic and hope that OYO would bounce back in their tracks in no time.