If you love to play with numbers 1,2,3,4… doing addition, subtraction, divisions, and so-on. Where Profits and Losses attract you and Balance Sheet makes you feel happy. I guess I'm talking to a CS aspirant.
Company Secretary is a renowned and prestigious professional course. The popularity of CS courses is increasing day by among students. It is because of the vast future scope after completion of the CS course. The CS course demands an immense amount of hard work, dedication, focus, and patience. But once you hold that degree, you will get tremendous exposure to top industries. Often said, it is much easier to crack CS than CA.
What is the role of a Company Secretary ?
A company secretary is a senior position in a private sector company or public sector organization. The company secretary is responsible for the efficient administration of a company, particularly about ensuring compliance with statutory and regulatory requirements and for ensuring that decisions of the board of directors are implemented. The company secretary ensures that an organization complies with relevant legislation and regulation and keeps board members informed of their legal responsibilities.
Company secretaries are the company's named representative on legal documents, and it is their responsibility to ensure that the company and its directors operate within the law. It is also their responsibility to register and communicate with shareholders, to ensure that dividends are paid, and to maintain company records, such as lists of directors and shareholders, and annual accounts. Chartered Secretaries are employed as chairmen, chief executives, and non-executive directors, as well as executives and company secretaries. Some chartered secretaries are also known in their own companies as corporate secretarial executives/managers or corporate secretarial directors.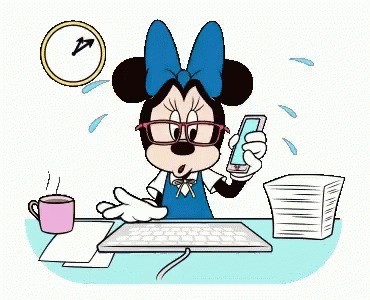 In-charge of Conduct
In India, The Institute of Company Secretaries of India (ICSI) regulates the profession of company secretaries. ICSI is a statutory professional body. There are three stages to clear CS courses which include Foundation now replaced with CSEET, Professional, and Executive.
Eligibility Criteria
Candidates must have attained the age of 17 years or more.
Candidates who have completed Class 12 examinations and hold a graduate or postgraduate degree are eligible for CSEET.
Few category students are exempted from the CSEET. Candidates who have passed the CS Foundation Program, ICAI Final Course, and ICMAI Final Course are exempted from CSEET.
Course details
CSEET
CSEET has been introduced keeping in view the diverse academic standards of students seeking admission in the Company Secretaryship Course, to attract meritorious students and to test their aptitude for the Company Secretary profession. The candidates appearing/passed in class 12th examinations shall be eligible for appearing in the CSEET. All the students seeking admission in the Company Secretary Course including graduates/postgraduates, etc. shall be required to qualify the CSEET. The process of selecting meritorious candidates through CSEET will enhance the quality of future members to meet the expectations of the industry and the regulators. The Institute will conduct CS Executive Entrance Test based on Objective Type/ Multiple Choice Questions and viva-voce for testing listening, written communication, and oral communication skills.
SUBJECTS
BUSINESS COMMUNICATION
LEGAL APTITUDE AND LOGICAL REASONING
ECONOMIC AND BUSINESS ENVIRONMENT
CURRENT AFFAIRS
VIVA -VOICE
NO NEGATIVE MARKING IS DONE. The final score will be computed by adding the marks secured by candidates in both the Tests (CBT and VIVA-voice) OUT OF A TOTAL OF 200 marks. Candidates shall be declared PASS in CSEET on securing 40% marks in each paper and 50% marks in the aggregate.
EXECUTIVE PROGRAM
After clearing CSEET the candidate is qualified for the CS executive program. Under this, the exam is conducted offline and online as per the requirement. The online exam is OMR based whereas offline consists of both theoretical and practical questions.
SUBJECTS
MODULE 1
JURISPRUDENCE, INTERPRETATION AND GENERAL LAWS
COMPANY LAW
SETTING UP BUSINESS ENTITIES AND CLOSURE
TAX LAW
MODULE 2
CORPORATE AND MANAGEMENT ACCOUNTING
SECURITIES LAWS AND CAPITAL MARKETS
ECONOMIC, BUSINESS AND COMMERCIAL LAWS
FINANCIAL AND STRATEGIC MANAGEMENT
Both the objective and subjective paper will be of 100 marks each. There will be a negative marking of -0.25 mark for every wrong answer. The candidates will have to score a minimum of 40 marks in each subject to qualify.
PROFESSIONAL PROGRAM
After qualifying, the executive program comes the last step in the professional program.
SUBJECTS
MODULE 1
GOVERNANCE, RISK MANAGEMENT, COMPLIANCE AND ETHICS
ADVANCED TAX LAWS
DRAFTING, PLEADINGS, AND APPEARANCES
MODULE 2
SECRETARIAL AUDIT, COMPLIANCE MANAGEMENT, AND DUE DILIGENCE
CORPORATE RESTRUCTURING, INSOLVENCY, LIQUIDATION AND WINDING UP
RESOLUTION OF CORPORATE DISPUTES, NON-COMPLIANCE, AND REMEDIES
MODULE 3
CORPORATE FUNDING AND LISTING IN STOCK EXCHANGES
MULTIDISCIPLINARY CASE STUDIES
ELECTIVE PAPERS [OPEN BOOK TYPE]
BANKING- LAW & PRACTICE
INSURANCE-LAW & PRACTICE
INTELLECTUAL PROPERTY RIGHTS- LAW & PRACTICE
FORENSIC AUDIT
DIRECT TAX LAW & PRACTICE
LABOUR LAWS & PRACTICE
VALUATIONS & BUSINESS MODELLING
INSOLVENCY-LAW & PRACTICE
NO NEGATIVE MARKING. The candidate needs to secure a minimum of 40% in each paper and 50% marks in aggregate.
" DREAM BIG, STAY POSITIVE, WORK HARD, AND ENJOY THE JOURNEY"
Here are other career options after 12th commerce-
RELATED: Important points to know about Chartered Accountant course