We are taught to live our life a certain way, to plan things a certain way and then we will live a contented and successful life. We are told that having a perfect and a successful job will keep us happy, marrying at a certain age will take care of our happiness. These many conditions on happiness seems really overwhelming. The process of achieving these things are excessively intimidating and strenuous, therefore, unnecessary association of happiness with these external factors are almost endless. Why must you stop chasing for happiness?
We are never taught to be content and satisfied with our current state. This constant pressure that the society emphasis upon to 'strive for the best' just doesn't seem to end. How are we to ever be at peace with our situation? When do we know that we need to stop looking for happiness and be happy? These questions are confusing and the way we work towards keeping ourselves happy is way more absurd.
The relentless hunt for happiness is never-ending, we never stop to appreciate our current state of being. We are just so used to scrutinizing ourselves and the things we do, this constant association of the future with happiness is honestly very strange.
Sooner or later, we will have a job and get promotions- then we will find new targets for ourselves to achieve. These targets and achievements will never come to an end, then how do we really be happy? It is time that we stop chasing for happiness externally because by doing that we are only creating barriers in the path to happiness.
Stop ascribing a price to Happiness-
We are taught since our childhood to keep chasing for new thing. Also, We get so deeply caught up in this endless process of chasing that we never seem to pay attention to how exactly we can be happy. We think that being a part of a rat race is a key to happiness, neglecting the fact that happiness is a result of internal fulfillment. By constantly rushing to obtain something new, and telling ourselves that the next target is going to bring happiness to us, we are just fooling ourselves. However, being happy is not a task, we need to start looking for inner peace and try to be contented with who we are and what we have.
We are all so intrinsically greedy, we never stop looking for new targets for ourselves, but that chasing for external happiness is not how anyone can keep themselves happy.
Stop looking for Perfection-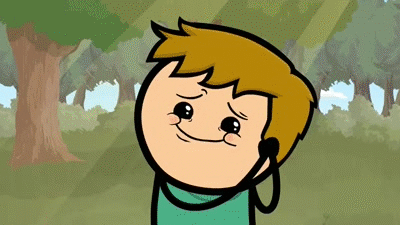 If we constantly chase for perfection, we are ultimately creating an impossible scenario for ourselves. Now, the idea of perfection is very subjective, and it is not necessarily important that your idea of perfection meets your reality. Thus, if you are basing happiness on perfection, then you are consciously trapping yourself into a pool of disappointment.
True happiness lies when you start accepting your state of being, even if it is imperfect for you. It is necessary to accept yourself on your good days and as well as on your bad days. You will have days when you won't even feel like getting up from your bed, and on those days, you would have to tell yourself that it is okay to not feel productive.
The idea of being pitch-perfect is very toxic; your body, your hair and your life is not perfect, but it is still yours and you have to accept its imperfection and take pride in it. Therefore, try looking for happiness in simplicity, likewise, try looking for happiness in the comfort your bed and pajamas provides you when you don't feel like doing anything.
Accept that nothing is permanent-
You need to understand that your life is going to turn its angle. Thus, if you are experiencing happy moments, you will experience hardships and failures along the way. Your life constitutes a mixture of a lot of moments that stimulates various kinds of feelings and responses. You need to accept that failure, pain and loss are just some minor inconveniences that you have to deal with, and these inconveniences do not dictate your life.
Everything is a part of your long journey, and all bad moment shall pass. So, if you score really bad this semester, its not the end of the world. Remember how we cried when we failed a test in high school, now that incident barely counts. So, like all those minor stopovers, you will face extreme hardships, but don't let it consume you entirely and try to remain calm.
Take time for yourself-
In order to be happy, it is very essential that you take time to address your feelings and emotions. It is important for you to deal with anything that you are repressing, try to engage with yourself more and deal with your fears and insecurities. It all comes down to how you accept yourself and take care of yourself.