These are a few things that we want our parents to understand. Families are our biggest support system, whenever we are going through a hard-time we know that even if our friends are not there by our side, we can always fall back upon our family. We live with our families together, it's a bond created with blood, but more than that, it is a bond that is built upon the foundation of utmost trust, love and reliability.
We know that no matter how bad we screw-up, our families are going to be by our side. This close attachment is probably impossible for us to create with any other individual, and it is almost impossible to think that any other person would love us so selflessly like our parents.
All human relations are symbiotic, we give something to people in order to get the same from them; this constant reciprocation of feelings is essential for any relation to work. But we know that our families work very differently, it is absurd the way we are so deeply connected with our families. We spend our entire life with them, in sadness and happiness, and from this space we know what love is.
But like we said, families are absurd at the same time; if you think about it, you have been allotted a set of people with whom you have to live, sleep, eat under the same roof. No matter how much time we spend with your families, sometimes it becomes impossible for us to figure them out. Similarly, there are so many moments, actually numerous moments where we felt that our parents can never understand us. It is funny, if you think about the things your parents don't know about you, and if they ever possibly come to be aware about those details, they might think of you as a completely different person.
We live our life wearing too many masks, unfortunately, we are so absorbed in showing our masked selves to the world around us that we in that process, completely forget who we actually are. It is a shame that we cannot even open up to those whom we promise to spend our entire life with. Maybe it is time that our parents change the way they think and try to understand the perspective of their children without being judgmental.
Here are a few things that we would really like our parents to know:
We are bad at expressing-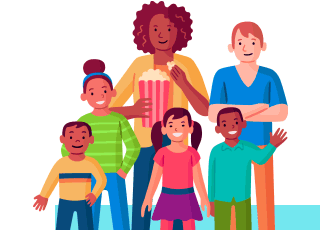 It is our entire generation, all of us are severely bad when it comes to expressing ourselves. We know it can be hard for our parents to see us so ingrained in our own life, we are constantly locked up in our rooms and we barely come out. It is hard for them to see us the entire time involved with our phones and laptops, or to notice that we are not at home half of the time.
Our parents feel that we are one of those detached people, we cannot be truly connected with anyone, not even to them. It is hard for them to see us constantly avoiding conversations and choosing to hang out with our friends instead.
We must try more often to communicate with our parents, but even if we are not talking to them or if we seem too involved with our own lives, we think about them. It is impossible to not think about those people who put our lives above them, it is impossible to sideline those who love us so selflessly. We want our parents to know that we would never stop loving them, no matter what. Well, it is time for us to talk with our parents more often and show them the love they deserve.
We are not wrong; we are just very different-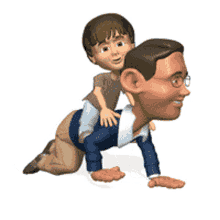 The reason why we just cannot open up in front of our parents is because they seem to criticize everything we do. We are from completely different generations; we have a complete different up-bringing and social circles. It is certain that there would be differences and it is essential to appreciate these differences.
We are our parent's children but we are not their reflections, it is impossible to be their reflections. We have different preferences, morals and experiences; we would really appreciate if they see our individuality, or maybe just try to understand our point of views. We are not asking a lot from them, but just try to understand how our world looks like without any pre-conceived notions that they already have about us.
Young people have real problems-
Our parents always think that they have seen the real struggle in life, and we do agree with them. Our parents have struggled and seen hardships in their life, but that doesn't mean that they constantly take our problems lightly. Yes, a 15-year old can have a lot of issues, they can go through mental trauma, and they don't deserve to hear that their problems are nothing.
We want our parents to try to accept our world a little more.