A dietitian is an expert in dietetics where human nutrition and the concerned knowledge of diet. A dietitian alters their patient's nutrition based upon their medical condition and individual needs. Dietitians are regulated healthcare professionals licensed to assess, diagnose, and treat nutritional problems.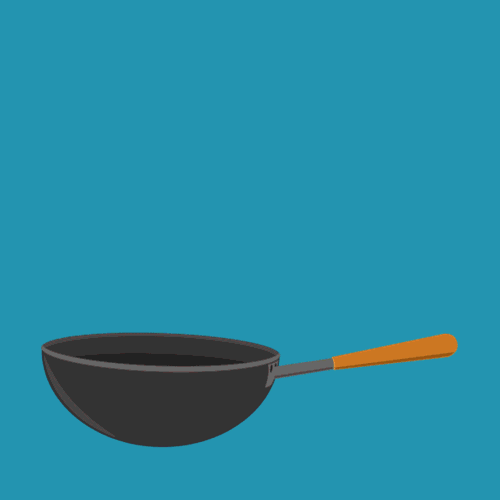 A registered dietitian (RD) or registered dietitian nutritionist (RDN) is a dietitian who meets all of a set of special academic and professional requirements that include the completion of a bachelor's degree with an accredited nutrition curriculum, an internship at an approved health-care facility, food service organization, or community agency, and satisfactory performance on a registration exam.
Nutrition- dietetics is the science that interprets the nutrients and other substances related to food concerning maintenance, growth, reproduction, health, and diseases of an organism. It includes ingestion, absorption, assimilation, biosynthesis, catabolism, and excretion.
Common tasks of nutritionist or dietician include-
The scientific study of nutrition and food science
Guide eating habits and nutrition to people
Plant diets according to the needs of patient/client
Conduct or take part in research activity
Though nutritionists and dieticians share many common tasks which is more like allied healthcare professionals.
The admission process depends upon the institute, it could be a direct admission process or merit-based admission process. When it comes to the merit-based admission process, marks scored students in board examination and/or relevant entrance tests are taken into consideration. Based on merit marks, seats will be allotted to deserving candidates.
Bachelor of Science Graduates may go for PG Degree or PG Diploma courses. M.Sc. is the most popular PG Degree course out there. PG courses and details related to them have been discussed in detail below-
Graduates have many forms of PG courses to choose from. M.Sc. and PG Diploma courses can be used to specialize in disciplines such as-
Clinical Nutrition
Pediatric Nutrition
Public Health Nutrition
Food Science/Technology
The B.Sc. in Nutrition and Dietetics is of 3 years of duration.
Top colleges for B.Sc. for Nutrition and Dietetics in India are-
Mount Carmel College, Bangalore
Lovely Professional University, Jalandhar
NIMS University, Jaipur
Mount Carmel College, Bangalore-
It is an autonomous college located in Bangalore, India, and affiliated to Bengaluru Central University. It is one of the first women's colleges established in 1944 in Trichur as 'Carmel College' under the Madras University and shifted to Bengaluru in 1948. Its ultimate aim is to empower women with the help of education.
The candidate needs to seek admission to a 3-year full-time B.Sc. program who has passed two years Pre-University Examinations which is conducted by Karnataka Pre-University Education Board or any other examination which is considered equivalent for the eligibility for admission.
The fee structure for the B.Sc. is around 1 lakhs INR.
Lovely Professional University, Jalandhar
It is a Private University situated on the outskirts of Jalandhar, Punjab. It is the largest single-campus university in India, with more than 30,000 students, over 4000 faculties and staff, offering more than 200 programs and recognized by UGC and is also a member of AIU.
The university is ranked high on various parameters by acclaimed bodies and is a recipient of various awards including the Best Private University Award by ASSOCHAM again in 2017, Govt. of India. With international benchmarked curricula, innovative pedagogy, experiential learning, and 200+ foreign tie-ups for equitable and affordable quality education, the University are poised to establish itself as a Centre of Excellence in Research.
The eligibility criteria for the course is that the student must have passed with 60% aggregate marks in 10+2 having English, Physics, Chemistry, Biology, or Biotechnology.
The courses that are available here are Agribusiness management, Hospital and healthcare management, artificial Intelligence, Human Resources, Information technology, Digital marketing, and many more.
The fee structure for the course for 3 years is around 2.86 lakhs INR.
NIMS University, Jaipur
It was formerly known as the National Institute of Medical Sciences and is a self-financed university situated in Jaipur, Rajasthan. It is recognized by UGC established under NIMS University Act 2008. It is a medical paramedical and technical university.
The department of Nutrition and Dietician was established in 2006 and was intended in the teaching of nutrition in a disciplinary approach. The students may acquire an interest in complexities in diet planning and can correlate with the latest discovery writings.
The eligibility criteria for B.Sc. in Nutrition and Dietician are the candidate has to clear 10+2 classes from affiliated board.
The fee structure for the overall course is around 1 lakh INR.
Parul University, Vadodara
It is a private university in Vadodara, Gujarat. It was established in 2009 as Parul Group of Institutes and was given university status in 2015.
The university also offers 160 different undergraduates, postgraduate and doctoral degree programs through 34 institutions across 21 wide-ranging faculties.
Other courses offered here-
B.Sc. in hotel management
B.Sc. in Animation and VFX
B.Tech
B.Sc. in Public Health
B.Design
B.Sc. in Applied Sciences and many more.
The eligibility criteria for the admission for the B.Sc. in nutrition and dietician are that the student should have cleared 10+2 classes with good grades from recognized boards.
The fee structure for the complete nutrition- diatics course is around 90 thousand INR.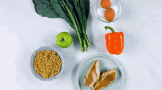 Also read.