A Research University located in Hoboken, New Jersey, Stevens Institute of technology holds the title of the oldest University in the United States that was only dedicated to the mechanical branch. It was established in 1870 as a private university. Today, it ranks at number 80 among National Universities of U.S.A. and 2nd in New Jersey. Stevens compromises four academic schools namely: the Charles V. Schaefer, the school of systems and Enterprises, Jr. School of Engineering and Science, the school of Business, and the College of Arts and Letters.
Initially, Stevens was a Mechanical Engineering University but at present, it offers more than 160 specialized certificates and also it has a total of 115 graduation programs out of which 35 are undergraduate majors, 58 masters, and 22 Ph.D. Programs.
Popular Graduate Certificate programs
1. Graduate certificates provided by the Schaefer School of Engineering
-Department of Biomedical engineering
-Department of Chemistry and Chemical Biology
-Department of Chemical Engineering and Materials Science
-Department of Civil, Environmental and Ocean Engineering
-Department of Computer Science
-Department of Electrical and Computer Engineering
-Department of Mathematical Sciences
-Department of Mechanical Engineering
-Department of Physics
2. Graduate certificates provided by the school of systems and Enterprises
-Advance Systems Engineering
-Computational Social Science
-Data Exploration and Visualization for Risk and Decision Making
-Engineering Management
-Integrated Ship Systems Engineering
-Logistic and Supply Chain Analysis
-Software Design and development
-Software Engineering
-Software System Architecture
-Space System Engineering
-Systems Engineering
-Systems Engineering of Embedded/ Cyber-Physical Systems
-Systems Engineering Management
3. Graduate certificates provided by the school of Business
-Finance Certificates
-Analytics Certificates
-Operational Certificates
-Management Certificates
-Technology Certificates
4. Graduate certificates provided by the College of Arts and Letters
-Undergraduate Majors
-Music and Technology
-Visual Arts and Technology
-Science Technology and Society
-History
-Literature
-Philosophy
-Science Communication
-Social Sciences
-Accelerated Law Program
-Undergraduate Minors
-Humanities Undecided
5. Graduate Certificate
Top Under-Graduate Degree Programs
Stevens provides Under-Graduation Programs and the student passing rate is 96% every year. Fee details are given below:
Tuition fee -$26,914/semester
1. Mechanical Engineering:
2. Business Administration and Management
3. Computer Science
4. Computer Engineering
5. Chemical Engineering
6. Electrical and Electronics Engineering
7. Civil Engineering
8. Bio-engineering and Biomedical Engineering
9. Financial Mathematics
10. Computer Software Engineering
Top Post-Graduate Degree Programs
Tuition fee – $18,340/semester
1. Business
-MBA
-Analytics MBA
-Business Intelligence and Analytics
-Finance
-Executive M.B.A.(E.M.B.A)
-Information Systems
-Management and etc.
2. Computer Science
-Computer Science (M.S./M.Eng.)
-Cyber Security
-Media and Broadcast Engineering
-Machine Learning and etc.
3. Engineering
-Biomedical Engineering (M.S./M.Eng.)
4. Chemical Engineering and Materials Sciences
-Material Science and Engineering
-Chemical Engineering
5. Civil Environment, Ocean Engineering
-Civil Engineering
-Ocean Engineering
-Environmental Engineering and etc.
List of PhD Programs at Stevens
Stevens provides Ph.D. in the subjects of Business, Engineering, and Arts as well. Tuition fee depends solely on the number of Credits .Few popular Ph.D. programs at Stevens are:
1. D. in Computer Science
2. In Biomedical Engineering
3. D. in Chemical Engineering
4. D. in Materials Science and Engineering
5. D. inbuilt Environment
6. D. in Civil engineering
7. D. in environment Engineering
8. D. in Ocean Engineering
9. D. in Electrical Engineering
10. D. in Mechanical Engineering
The course curriculum of Stevens Institute of Technology was based on the European Polytechnic model but with time and modernization, the curriculum changed. As per data, Stevens Institute of Technology started with 21 students and now students from 60 Countries and 47 states of the U.S. represent Stevens. The Student to Faculty ratio is 11:1 at the University. Stevens had an acceptance rate equal to 40% in 2019 and had a 96% success rate in the same year. The minimum accepted G.P.A. is 3.26 and a minimum SAT score of 1480 and 33 in the ACT can guarantee your admission at Stevens Institute of Technology.
In 2019, cybersecurity/computer science students graduated with an average starting salary of $90,200. Some famous and renowned alumni of Stevens Institute of technology are Francis Ford Coppola (an American Film Director), Peter Cooper Hewitt (inventor of first mercury-vapor-lamp), and etc. Last year, out of 9,265 applicants only 3,838 students were enrolled in the University, making it competitive to get into.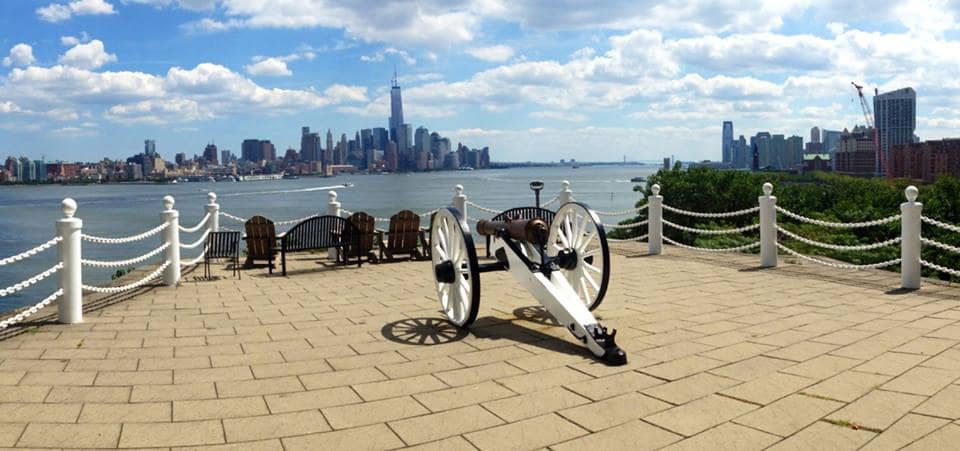 Admission decisions at Stevens are highly based on the academic performance of an individual along with his/her strong intrapersonal and interpersonal skills. Campus life The institute has campus police that is available 24*7 to make the learning environment of the campus safe and secure. It also publishes a report on safety and security on the campus every year. The health center on campus is for all the enrolled students. It is responsible for the treatment of the physical as well as mental health of the students.
The students work in teams to bring out new solutions and services. The thorough research by the faculty helps enable a better plans and policies, build understanding as well as share insights to critical questions, make life more comfortable and safer. By the time students graduate, they have experienced hustle, hope, project management and teamwork. Stevens Institute of Technology has been included in the list of the "Most Innovative Schools" in the US by U.S. News & World Report in 2018.