Upholding justice by studying law is a commendable call as this profession gives one the power to make a difference in society. Getting a law degree is considered highly respectable offering a promising number of career opportunities such as media and law, commerce, academics, industry, politics, social work, etc. Students studying law gain strong analytical and reasoning skills which help in analyzing complicated situations. Along with the development of communication skills through better adaptability in different situations, it boosts the self-confidence of the law students. Read further to know more about Law Schools in the USA.
But all of the above will be best possible if one gets their degree from a prestigious law school offering the best to their students. So, here we are with a list of the best law schools in America to help you out in choosing where to pursue your course from:
Yale University
[Tuition fee – 53,972 EUR/ year]
Located in New Haven, Connecticut, Yale University is a private Ivy League Research university. It was founded in 1701 making it the third oldest higher education institution in the United States. The law school at International and Developmental economics offers a one-year full time study course for the degree of Master of Laws (LL.M.) The course structure includes Constitutional Law, Administrative Law, Advanced Advocacy for Children and Youth, Advanced Community and Economic Development Clinic, Advanced Criminal Justice Clinic, Advanced Deals Workshop: Public Company M&A. Individuals planning for a career in teaching law and scholarship can apply here.
Stanford University
[Tuition Fee – 19,214 EUR/year]
Stanford University provides a JD Degree along with a MA degree from the Graduate School of Education in a three-year joint program under Stanford University. Founded in 1891, the university is located in the heart of California's Silicon Valley. The program structure includes a wide variety of courses including Human Rights Advocacy, Environmental & Resource Challenges on Native American Lands, Dilemmas of Regulating Race and inequality and many more. All applicants whose first language other than English must have TOEFL (Test of English as a Foreign Language) scores.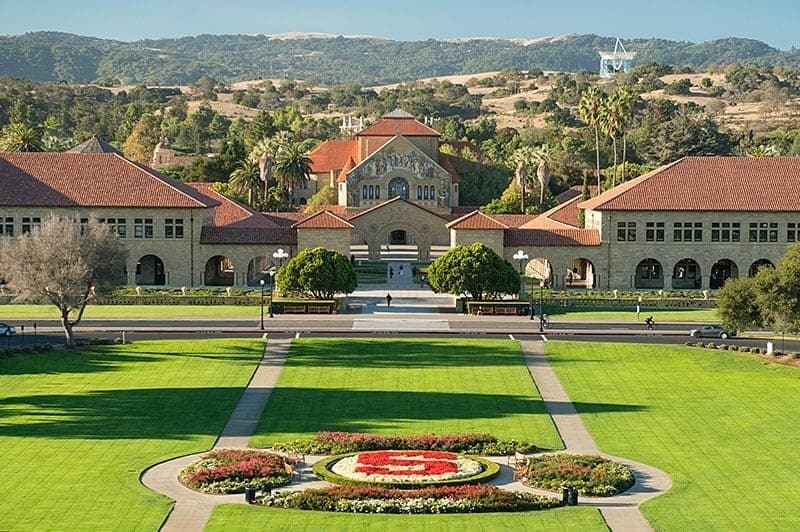 Columbia University
[Tuition Fee –
LL.M. (Global Business Law)- 63,281EUR/year ;
LL.M.(Law) – 59,057 EUR/year]
The oldest institution of higher education and the fifth oldest in the United States was founded in 1754 as King's College by royal charter of King George II of England. It's located in New York City, New York, United States.
The accelerated hybrid program of LL.M.in Global Business Law is a 12-month course for lawyers with experience to improve their careers by building a global network. The program structure includes courses in American Contract Law, American Corporate Law, Professional Responsibility and Colloquium in Global Business Law.
The Columbia University Law School provides another course of LL.M. in Law which prepares the students for leadership roles in different fields such as judiciary, corporate practice, public service and other legal and non-legal fields. The programme structure includes Contracts and Economic Organisation, International Criminal Law, International Intellectual Property Law etc.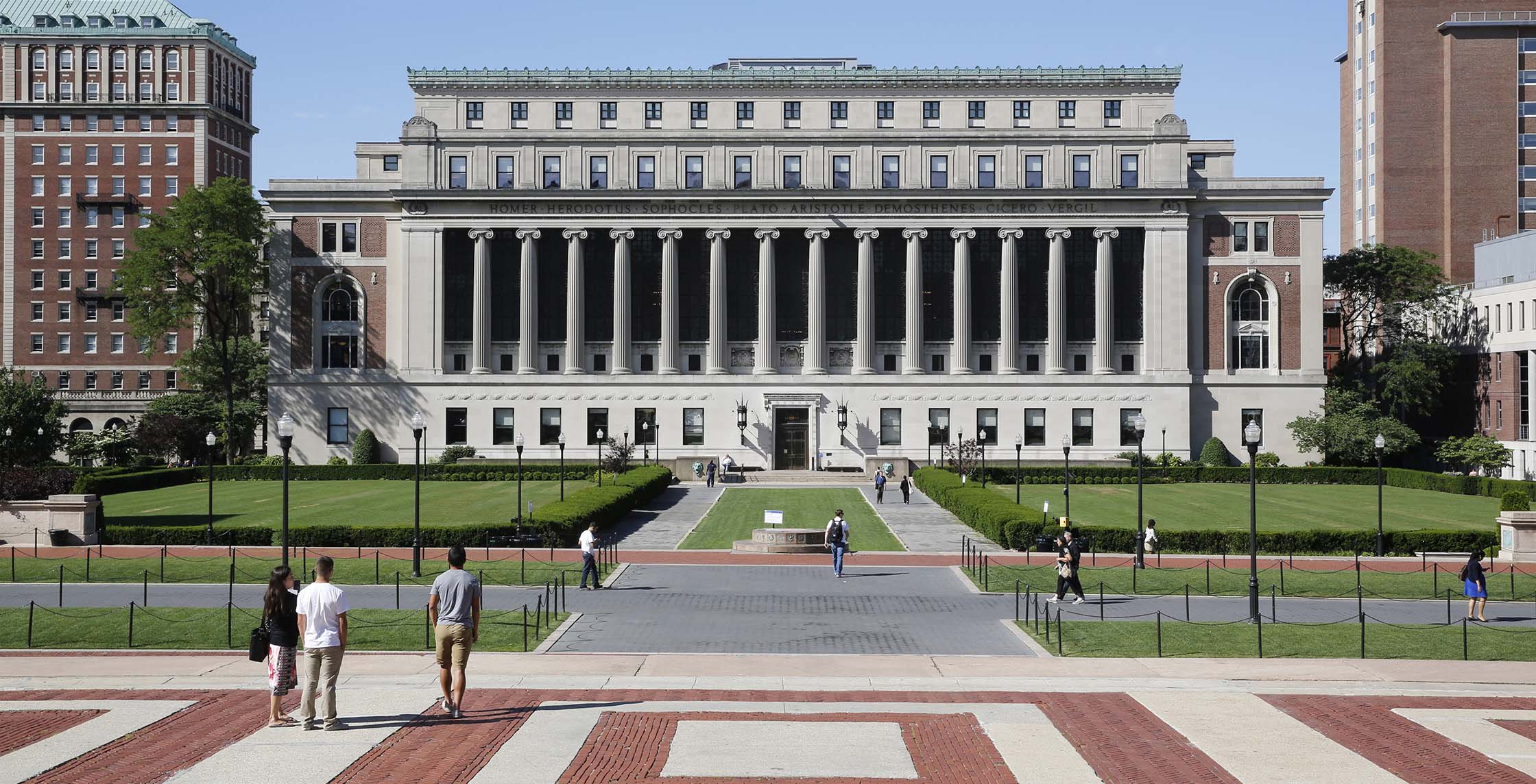 University of Chicago
[Tuition Fee- 37,543 EUR/year]
The University of Chicago was founded in 1890, this urban research university is located in Chicago, Illinois in the United States. Two post-graduate degrees of Masters of Law (LLM) and Masters of Comparative Law (MCompL) are provided by the Law School at University of Chicago, with the most students opting for the former one. The programme structure includes Clinical Courses, Constitutional Law, Commerce, Business, Labour Law, Health Law, Taxation and many others.
Northwestern University (Pritzker)
[Tuition Fee-
LL.M. (International Human Rights) – 56,192EUR/year
LL.M. (LLM) – 58,790 EUR/year
LL.M. (Part time LLM Tax) – 2,809 EUR/ module]
LL.M.(Taxation) – 56,192 EUR/year
M.Sc (Law) – 46,271 EUR/year]
Northwestern University mainly concentrating on International human rights law and international criminal law, the International Human Rights program is a four-year joint degree program leading to both JD and LLM. Subjects like International Criminal Law, International Human Rights and Human Rights Colloquium are included in the program.
The 9-months LLM program gives outstanding graduates of foreign law schools an opportunity to learn about American law and legal procedures.
The part-time LLM Tax degree provides an opportunity to attorneys to earn an additional degree while working. This 2-year programme includes subjects like Partnership taxation, Corporate and International taxation, Taxation of Property Transactions etc.
The 9-months Taxation program is ideal for students who want to do a comprehensive study of subjects like Estate & Gift tax, Taxation of Property Transactions, Tax research and Presentations.
The 9-month Law program providing M.Sc degree concentrates in the intersection of subjects like business and technology, business law and entrepreneurship, intellectual property and patent design etc.
Hence, Northwestern University founded in 1853 and located at Evanston, Illinois provides a wide variety of Law courses from which the students can select any according to their requirements.
Pursuing a law degree from an elite university in the United States of America will surely be a life-changing experience for any student. These universities along with providing great academic knowledge also helps the students in engaging in different co-curricular activities and programmes. The graduating students from these elite universities get the best job opportunities at prestigious law-firms with high remuneration packages, judicial clerkships, government positions, academia and non-profit organizations.
These degrees also assist in faster promotion to better positions. The names of these institutions are recognized by other lawyers and many educated people which helps in the graduates gaining credibility not only in the practice of law, but also when they volunteer at non-profit organizations. Hence, the importance of these law colleges in building a student's career is immense.
This was all about Law Schools in the USA.