In the wake of the Pandemic, freshers won't be given any summer and winter breaks in college life. How effective this fast-paced teaching method would be? Under the new calendar, all the classes for the Freshers are likely to run for six days in a week. As we all know, new academic year for the freshers has been shifted to 1st of November, the pandemic has postponed their sessions because all of us are to maintain social distancing. UGC decided and fixed a new calendar for the first-year students of both undergraduate and postgraduate, they also confirmed all the guidelines the freshers need to follow, and approved the dates of various semester examinations the students would have to sit for.
you may like,
The pandemic has delayed many important examinations and college dates multiple times since mid-May. Now, a date has been approved to start the new session very soon, admission processes are to be completed by the end of October. Therefore, the classes for the freshers would begin by 1st of November and it would run till February end 2021 with proper curtailment of winter breaks in between. The first semester examinations are fixed to be on March, so the students would be allowed one week's break before appearing for their exams. The following month, which is April, is chosen for starting the second semester which would go on till July. Students would have their second semester examinations on August, and the next academic year for the batch would begin by August end.
Is the new calendar too over-whelming?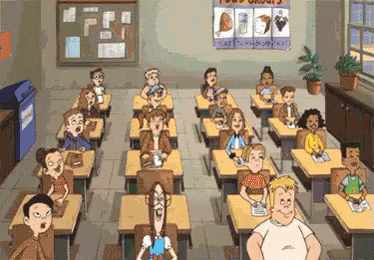 The freshers are already being deprived of the campus life college experience; we are not sure when our educational institutions would actually open giving a stop to the on-going online classes. The first few months of college are filled with healthy amount of apprehensions, excitement and new friendships and bonds. Unfortunately, the freshers are being deprived of the experience they eagerly waited for. It definitely takes some time for us to adjust with our college environment, it's curriculum and our professors. Our professors, play an important role in imparting knowledge to us.
Classroom discussions, on top of it, contribute to a level of understanding of our subjects and intensifies our interests for our course. Therefore, the environment is essential; if we are able to have a sense of attachment with something, we do work more effectively- therefore, it obviously would get difficult for the freshers to grow an attachment to their college by sitting at home and attending online classes.
What would they look forward to college life? We are definitely sure that nobody would want to look forward to sitting in front of a screen for hours. The situation also gets a bit tough for the freshers if we take a look at their fast-paced academic calendar, it is really difficult to think about studying an extensive syllabus given to us by our colleges without any considerable number of breaks. The gap between the first and the second semester is over-whelming and very short; similarly, the gap between the second the third semester is absolutely negligible. If we have such packed schedule for the students, we are consciously blocking any scope of personality development. There are a lot of things a student develops on their college years apart from their academic knowledge. Therefore, this strenuous schedule might deprive the students from gaining other experiences and knowledge.
Why are breaks essential?
We know that we already had some sort of a long break of eight months straight, but it is still not the same as getting few breaks in between our academic sessions. These breaks are something each and every student look forward to; it is not only used for recreational activities, but also for many other resolutions. The tiring academic schedule is demanding too much of a student's dedication and engagement with their studies, which is not very healthy. If we take a look at the calendar, the freshers would have one semester after the other without even a month's gap between them.
How would this arduous schedule affect the mental peace of the students in college life? This laborious method developed by the UGC for the students is extremely grueling and hard. During these breaks, the students use their college experience and their different interests to apply for many diverse courses and internships. These options seem out of question looking at the full-packed schedule designed especially for the freshers. Many students are aspiring to sit for different competitive examinations in pandemic, and its preparation needs to be done alongside the college preparations. They usually depend on their breaks to take time for their entrances and try to devote some considerable hours to it. Therefore, this hectic and extremely demanding calendar for the freshers is not very healthy. It is depriving them of their proper college experience and also blocking any room required for their personal growth and development.