I've heard blogging referred to a couple of times recently as a mixture between an art and a science. If this is true (and I think it is), there's no 'right way' to approach blogging if you want to be successful. There are plenty of people who've done a great job of it though, and I thought it would be useful to learn from them.
So for all of you beginner bloggers out there who are looking to get up-to-speed quickly, here are some tips for you all
Get ideas from your audience
Create blog posts that answer the most interesting questions from people you engage with on social media.This can be a great way to gather ideas of what topics people would most like to read about, which will help your blog grow! One of the best ways I've seen this in action is through blog comments or Tweets.
Understanding your audience better means you'll have a better idea of what blog content will resonate with them, which is a good start when you get to writing blog posts. A great technique for doing this is to simply ask your readers first on Twitter, Facebook or LinkedIn with an engaging quote.
Avoid grammar mistakes
No matter, for what reason you are writing, but you can't afford to make grammatical mistakes. It gives a bad user experience and also bad for onsite SEO. Eve search engine considers readability and grammar as one of many signals for search engine ranking. If you are from one such country where English is not the first language, you can start practising and learn English.
You should review your writings to see if the message you intend to convey is covered. The best thing to do is to write your stuff and then give some gap before you review it yourself. Get some sleep and re-read your stuff with a fresh mind. There is a high probability that you might find errors in your writing.
Bring some unique content and do not copy
When we start blogging, we tend to follow other blogs and sometimes copy or completely rewriter posts from other blogs. Do remember, none of your action will get un-noticed. Stop trying to be like someone you admire and instead find out what unique offering you have.So instead of copying somebody else work, create something of your own. It is a well known in Blogging that "Content is King" and it surely is a king. Don't try to copy content because ultimately you will be banned from search engines and no one likes to read copied content.
Research is essential for anything and everything you write on because blogging is not just about educating and informing others, it is also about learning new things.
No matter how much knowledge you have about a particular subject, there is always room for more. The more you research, the better you will write.
Choose the right platform
A lot of folks start with popular free blogging platforms like Blogger, Medium, or WordPress.com, but these blogging platforms are limited. You don't want to waste your time there if you're serious about blogging.First, you'll have to follow the terms and conditions of these platforms, and they have the right to shut down your blog without any notice. Also there's no guarantee that you will be able to export your content should they shut off your blog.
You can only use the features available on their platform which are limited. Most free platforms also restrict you from making money blogging.WordPress.org, on the other hand, gives you complete freedom and control of your blog.You can add features, make money, or do whatever you like. All of our blogs now use WordPress including WPBeginner. WordPress powers over 31% of all websites on the internet.
Give your blog a facelift
Ever happened upon a website that seems like it never left the dial-up, over-animated era of the early internet? Well, we have. Even if your site isn't outfitted with rainbow colors and crowded layouts, its design could be unintentionally frustrating readers. A smart design sets your reader up for a pleasant experience that will entice them to visit again. Never neglect a user-friendly design.
A good site design is like settling in to write at a clean, beautiful-to-you desk.It is surprisingly important for you and for those who might be visiting such a desk. Pay attention to it; design needn't be complicated. Be flexible and willing to alter your blog design based on what works best for your readers.Your Blog Design should have a clean design with proper navigation. It should be such that readers can easily find the content of their choice. Your content plays a major role but you need to keep in mind: First impression is the last impression.
Engage with others
In the blogging game, it's not you against the world. In other words, it's not you against every other food/travel/tech blog in your field. Running a successful blog can be a collaborative, community effort that's personally validating.Go, team!
Good engagement starts with your content. It's important to stay engaged by posting regularly. Whether that means posting blog posts once a week or on Instagram every day, it's important to keep your community involved in what's going on and what you have to share.Interact with other bloggers in your niche by commenting on their blogs and through social media. It will help you a lot because you can learn many things from them. You should also consider making an influencer marketing strategy for your blog. This would ensure your blog gets seen by the right people in no time.
MAKE A SOCIAL MEDIA MARKETING STRATEGY
Gone were the days when search engines were the only source of generating traffic. If you target social media biggies such as Facebook, Twitter, Pinterest, then, you can get a handsome amount of traffic from them.Sometimes, it can be much more than search engine traffic but keep in mind that it will not come quickly. You will have to interact with people in Social Media in your niche, and you will have to build a valuable relationship with them.
Also, Social media signals help in improving your site ranking. With the right amount of social exposure, it's easier to make a new site rank than an existing siteThe environment of your blog should be such that when a new visitor comes to your blog, he should feel it as a community and become the part of it..
BE YOURSELF
There isn't one specific set of rules to be successful in blogging. When a blogger starts blogging, he had the opportunity to learn from experienced and successful bloggers in the industry. One of the best lessons one can learned from them is to simply be me. We didn't have to be too "professional" or use "big words" to impress others. One had to simply be me.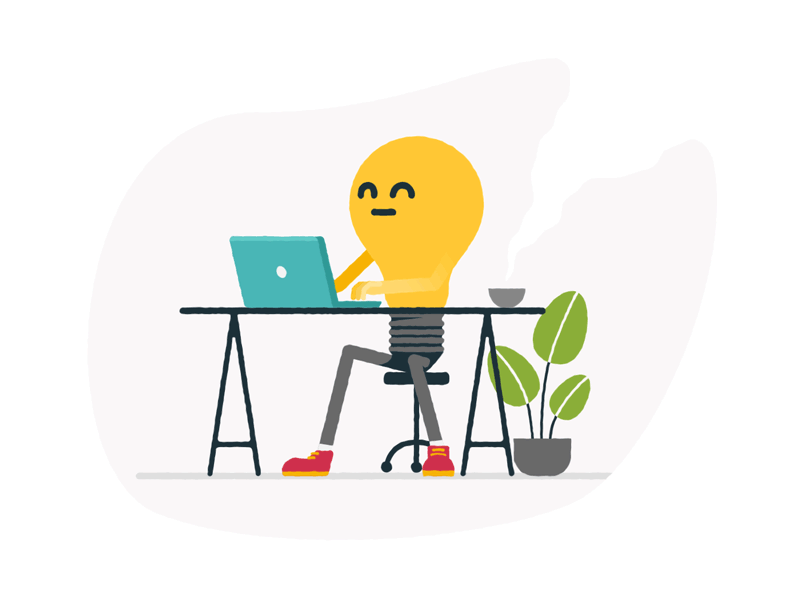 By being me, one can enjoy writing and the process more. It had me writing more than one usually would too. If you look at the most successful writers like Seth Godin and Chris Brogan you'll notice that they are different and unique in their own ways.
Also read,
8 fascinating Vocational courses after 10th(Opens in a new browser tab)
7 Scope of digital marketing after class 12th(Opens in a new browser tab)