Today we are going to talk about the fastest growing careers in 2020.
It is interesting, if you look at it that the growing career paths that are blooming are highly unconventional, therefore, people who choose to find their way in these career options are highly criticised because everyone seem to believe that there is no scope of development in these avenues.
Well, times have drastically changed. This pandemic affected our economy really badly, we have seen how so many businesses suffered continuous loss due to the stagnant market. However, there are some avenues that flourished even further in this pandemic. We could say that this current time has been a blessing in disguise for them.
A decade ago, these jobs weren't taken seriously and did not even have any relevance in the job market. Globalization and digitalization have really changed the things around us immensely, it has also brought in new technological changes. That's why, now we have various career options that we were never aware of earlier.
Before moving on to discuss the career paths that are flourishing in today's time and those who could take a very big leap from the exposure they are getting, we must keep in mind that these avenues are also being highly competitive. The demand for these careers is increasing continuously and the competition is high. You must keep in mind that if you want to get into these fields, then you must start upskilling yourself and make sure that you are highly competent in your particular field. It is imperative to upskill, no matter what your job preferences are. Upskilling increases your chance of getting selected and minimizes job search rejection.
Here's a list of the growing careers in India.
Front End and Back End Development-
With an increase in surge of the online engagement among people, companies want to create their online base to attract people. Front end and back end are closely connected to web development projects, they work the 'client-side' and the 'server-side' programming respectively.
Everything that the audience sees and interact with on the interest in possible because of these programming and it also enables many fancy features that we engage with. There is a high demand for people who can design websites keeping the visual aspects in mind and also make sure that the software is nicely delivered.
Jobs in technology have transitioned, now big companies require people to design attractive and comprehensive websites for them, this allows the companies to have an online marketplace.
Skills required to get a job as a Frond end Developer, back end developer or blockchain developer are knowledge of JavaScript and Frameworks, Database, Server and API, HTMLS/CSS.
Blockchain Developer-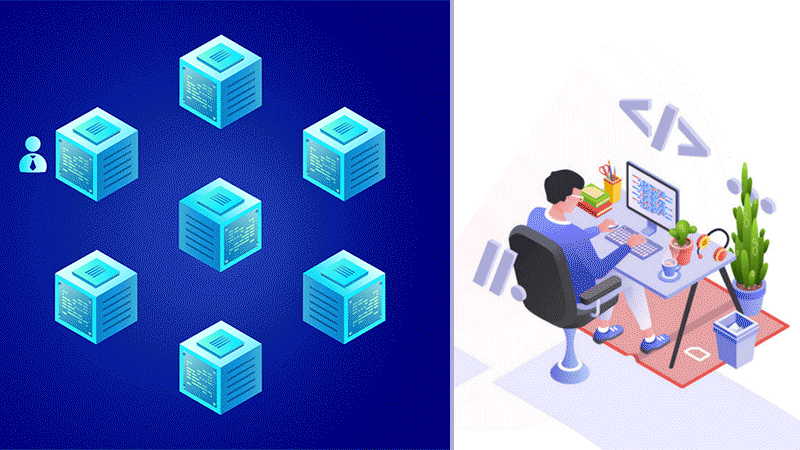 Blockchain developers are responsible for the research and execution of the application. They control the entire architecture of the system based on the protocols.
Companies are highly demanding Blockchain software developers and Core Blockchain developers to develop applications because there is a rise in digital transaction. Therefore, that is the main reason companies are investing their resources on competent web developers to increase their online presence.
The skills that you would need in order to be a Blockchain developer are- have the knowledge of blockchain architecture, blockchain protocols, data structures, Cryptography, Smart Contract Development, Web Development.
Digital and Content Marketing-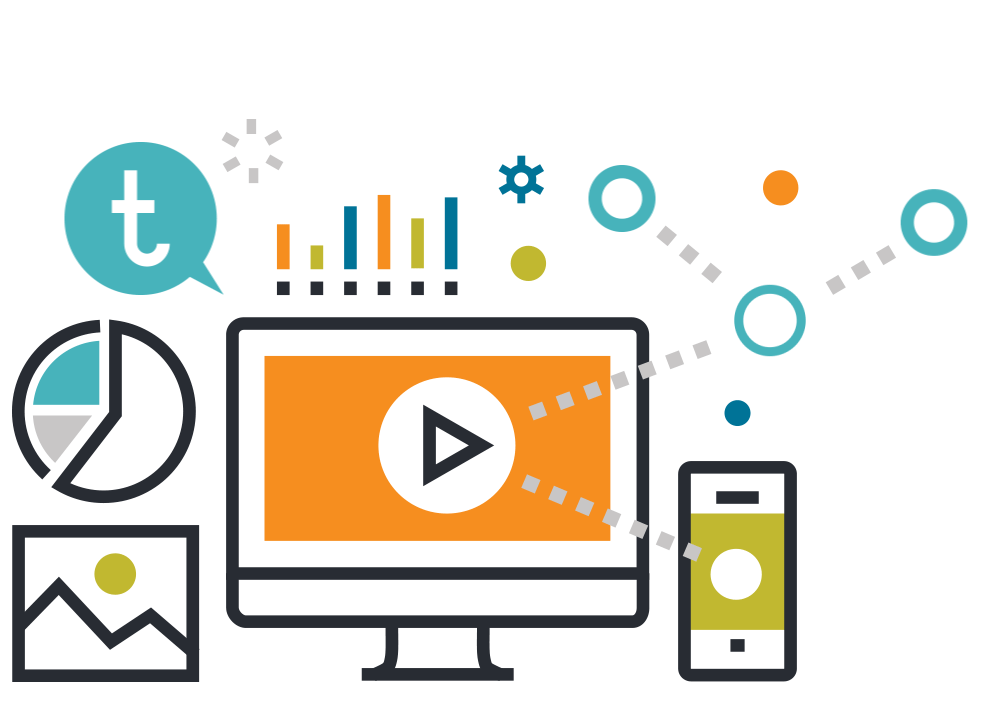 As we mentioned above, the world has highly shifted to the digital world, including many industries and companies creating a whole range of different career options.
Even after the immense decrease in economy, India is growing in its digital realm attracting many people and proving abundant of opportunities. The demand for digital managers, advertisers and promoters are highly increasing. This platform is offering one of the steadiest rates of development and advancement. This rate is faster than any existing job growth rate and thus it is highly in demand.
Companies are seeking for more creative options to market their products and services; therefore, just creating an attractive website is not enough, they need various ways to market and advertise their products. This will allow them to make a permanent online presence and will help them gain profit. You need to be creative to excel in this field and you must be able to brainstorm different ideas to market your products.
This field is a new field and is rapidly growing career, thus there is no such obligation to sit for a particular bachelor's degree to excel in this avenue. You can take up any degree of your choice, alongside that you can opt for part-time or full-time digital marketing diplomas. A certified course in this avenue is going to give you abundant of knowledge as to how to go about this field.
Practical experience is considered the best teacher and that's why you must look for internships to gain good experience. After getting a god amount of experience, you can look for full-time jobs in this field. A few skills required for you to be a digital marketing manager, content marketing manager or digital content writer are knowledge of Search Engine Optimisation, Search Engine Marketing and Social Media Marketing.