Internships are very competitive; almost all students hunt for paid internships because it will enable them to have a good and better career path. Though while choosing an internship for ourselves, we must not forget what we are here for. You don't want to jump into the bandwagon and look for internships that are not going to benefit your future endeavors; therefore, we need to look close before choosing an internship for ourselves.
There are a lot of companies offering internships to young adults, we get internships in various avenues and it also helps us explore our options. Most of us, try to look for paid internships because obviously, better compensation is always a desirable option. But money is not the only thing you would want to look for while choosing an internship. You want to keep in mind your future options and analyze how your current internship will help you to pursue your future career options. Just because an internship is paid, does not mean that it would be the perfect fit for you.
Today, we are going to take a lot at some of the pros and cons of Paid internships. We hope that this information helps you make a good decision for yourself.
Paid Internships:
You will be surprised to know that paid internships do have their own downsides. Similarly, it has many advantages as well. We want you to be aware of its pros and cons before making a decision for yourself.
Pros of paid internships
Compensation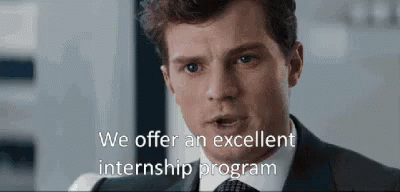 The compensation paid internship offers makes it the most desirable option, therefore, it is one of the major reasons why people want to go for paid internships. Money is important, the amount of independence one receives because they are earning their own money is unbeatable. That's why, many young adults wait for getting an internship that pays them well. The money they receive from these internships gives them financial independency; they manage their living expenses on their own hard-earned money. It also makes them feel really proud about yourself and their own potentials.
Confidence Boost
Often unpaid internships can make you feel like you are contributing your precious time into something that is not worthy. We do look forward towards the end result of everything we do, that's why, paid internships always work as big confidence boost for us. Monetary compensations in return of our hard-work boost our confidence in numerous ways. Paid internships make us feel that we gained some accomplishments, that we used our time wisely and did something good for ourselves. This sense of accomplishment will also drive us to work better and push ourselves even more.
Resume Building
If you've gained experience from a paid internship your market value is automatically appreciated. Your skills now have a value in the market; thus, it leaves a great impact on your Resume. Companies look for your experience, and if they notice that you have had a background of well-paid internships, then your demand increases. The employers start to take you more seriously because they all recognize that it is not easy to get paid internships in the current competitive job market.
Cons of paid internships
Useless Field
As we have mentioned above, it is very tough to get paid internships and students reject or neglect many unpaid internships which are true to their potentials. Most of the time, students end up with a paid internship which is completely unrelated to their future endeavors. Though, the paid internship would help you financially and boost your self-confidence, it is almost unnecessary to waste your time working for an industry you don't see a future in. If that time was used to gain experience in something you see your career in, it would have been more beneficial for you, even if the experience you received were from an unpaid internship. Therefore, students often choose any paid internship thinking that they are desirable, forgetting that they need experience on the field that they choose to continue doing.
Heavy workload
When you finally find an internship for yourself, you will mostly find yourself overburdened with work. It is likely to happen that if you join your paid internship, you would hardly be able to manage time to do anything else. Your employers would make you work for extra hours and most of the time, these works would seem extremely meaningless to you. Therefore, there would be a high chance that you would dissociate yourself from the work you do. Also, your company would expect you to show your enthusiasm and engagement while working, which would be impossible for you considering the fact that you're already too drained out. You would be having a lot of responsibilities on your plate which you would be expected to finish on time. This constant engagement of yours with your internship work and their inflexible timings will lead you to miss out on the others things which you enjoy doing.