Therapy is one of the most beneficial processes one could obtain to feel connected with ourselves again. We cannot stress enough about how essential therapy is, and the important role it plays in influencing our lives. Therefore, it is necessary to destigmatize discussions about taking therapy. We believe that we all must take therapy; it guides us and make us self-aware. Therefore, if you are having trouble in coping with your thoughts and emotions, you have all the more reasons to see a professional therapist.
you may like,
A therapist can construct our life is a very positive manner, they can guide us and help us deal with our mental health maturely. They create a safe space for us, where we can share our thoughts to a non-judgmental individual who has experience in guiding people to lead a mentally-stable and healthy life. They motivate us to adapt to practices which is going to allow us to have a healthy lifestyle, they help us stay connected to our roots and the things we enjoy doing. It also has diverse advantageous, therapy ensure that it enhances your life- it helps you develop a balanced life, and motivates you to foster new passion and boosts your productivity.
It allows you to navigate your potentials and helps you to deal with various external obstacles, therefore, going to a therapy is always a good idea. A good therapist can impact your life in a huge way, therefore, finding yourself a good and qualified therapist is a must. A good therapist helps you untangle years to confusion and guide to adapt new and healthy patterns of living. Today, we are going to look into some of the negative aspects of a therapist which we must recognize, and then quickly disassociate ourselves from the process. A therapist has a very intimate hold upon us, because we are expected to share every trivial details of our lives, therefore, it is very essential that we are sharing everything to person who makes us feel comfortable and secured.
If your therapist talks about themselves-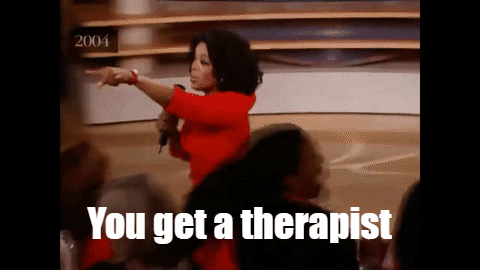 Many therapists use this method to create a rapport with their clients, they try to talk a little about themselves to create a flow of inter-personal discussions. Therefore, in many ways this form of communication is appreciated by the clients, because it always them to open up easily and they also develop a sense of attachment towards their sessions. But, if you see that your therapist is only concerned about talking about themselves, and if you are getting too little time to speak about your issues, then you must terminate the sessions. If your issues are not properly addressed by your therapist, then you need to cancel all your appointments with them. Therapy is supposed to be cathartic, therefore, being over-burdened by the problems of your therapist is the last thing you want. Also, you are not paying your therapist to listen to their problems.
If they misinterpret what you're saying-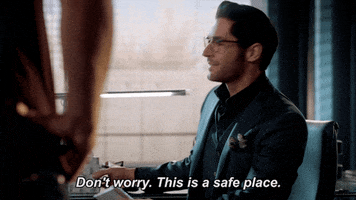 Therapy is a long process, which amounts to your devotion of many hours every week. You sit there and try to talk about your issues to your therapist, so that they can understand you and guide you. If they are constantly misinterpreting what you are trying to tell them, then they are not competent enough. Your therapist must pay their undisputed attention to what you have to say, in order to understand what you are saying. So, if you notice them talk over you and dismiss your feelings, then they are not worth your time and you need to find yourself better therapist.
If they use their phone during sessions-
These are basic etiquettes we all expected to follow if we are having a conversation with someone. Therapist is a professional environment, where using phone is highly condoned. This should not be appreciated, and if you notice that your therapist is more involved in their phone then it is highly problematic. This behavior will also discourage you to share your thoughts to your therapists, therefore, you won't gain anything from your sessions.
If they judge you or shame you-     
Therapy is supposed to be a very welcoming and accepting process, and the therapist must ensure that they do their best to maintain that environment by constantly reassuring and comforting their clients. You must feel that your differences are respected on each of your sessions, therefore, the therapist must create a space of acceptance. You must stay from a therapist who judge you and shame you for your differences, thoughts and feelings. A therapist must play non-judgmental and empathetic role, and if they are not doing so then they are miserably failing at making their clients feel comfortable. Furthermore, they are also triggering their client's insecurities by being judgmental and critical.
Therefore, please make sure that you are getting the therapeutic experience you deserve from your sessions.