10 Highest Paying job In India The best-paid jobs in today's scenario are the ones that are aiding the digital economy. A major chunk of students soon after finishing their studies starts their job hunt. Sometimes it is their willingness to settle for any job and sometimes it is the financial problems. It is fine to dream about a job that pays you much more than your regular bills. All of us would agree that we want a job that helps us gain our long term goals but also complete the short term goals simultaneously. A decent salary is all that we want in today's scenario where education, healthcare, etc.. demand so much money. Below listed are roles that have always been and will remain in demand. Go through the list to know about 10 Highest Paying Jobs In India.
Doctors and Surgeons
The medical profession is the most satisfying career for those who believe in improving public health. Practitioners of medicine are among the highest-paid professionals in India. The medical professionals diagnose, treat, and prescribe medicine and look for overall physical and mental recovery of their patients.
Qualification/ degree-
–To be a doctor one needs to complete a Bachelor of Medicine or Surgery (MBBS, BMBS) before 25 years of age to start practicing.
–For further specialization, they can do a doctor in Medicine, a doctor in Osteopathic Medicine (MD, DO), or any other specialization.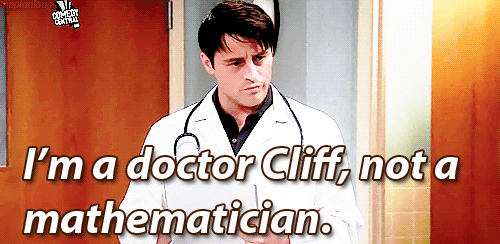 Job availability and salary
A specialized degree might help in exploring calling areas, such as neurology, radiology, cardiology, etc. There is a great demand for physicians, pathologists, neurologists, dermatologists, and ophthalmologists.  Doctors who have mastered their skills and have years of experience can become surgeons or resident doctors in any hospital. Bangalore is the highest paying city for doctors, with 10.8 LPA as the average package. The medical profession offers an estimated salary of 10LPA for entry-level and  22-24LPA for mid-level.
Commercial Pilots
One of the most glamorous professions worldwide, aviation is also quite well paying. Commercial pilots are those who have a license to fly planes. The demand for commercial pilots has rapidly increased in the past few years. This profession is one of the highest paying ones in India.
Qualification/ degree-
–To become a commercial pilot a Bachelor's degree in aircraft operations, aeronautical engineering, aviation, or a related field is required.
–To be a commercial pilot one also needs to take 1,500 total flight hours, including 40 hours of instrument flying.
–Physically fit.
Highest Paying Job In India and salary
10 Highest Paying Job In India A commercial pilot with a minimum of 1 year of experience can expect to earn around INR 1.5 to 2 LPA. With more than 5 years of experience, a commercial pilot can work as a captain and expect to earn more than INR 5 LPA. A commercial pilot can earn around INR 8 LPA in Chennai.
Data scientist
Data scientists are among the most demanded professionals today as companies are investing heavily in big data. Big data is important to create consumer-centric solutions and enhance product/service performance. Companies and businesses flourish on data to monitor their performance and growth. Data science professionals work as analysts, scientists, machine learning engineers, and big data specialists
Qualification/ degree-
–To become a data scientist a Bachelor's degree in Computer science, mathematics, statistics is required.
–Certificate in Data science
Job availability and salary
10 Highest Paying  Job In India A data scientist can take up big roles like chief Dara scientists, big data engineers, machine learning experts etc with more years of experience. A data scientists earn up to 7 lakhs/annum at the entry-level and the number can go as high as 21-25 lakh/annum when one becomes a senior.
Investment banker
Investment bankers work with financial organizations to raise capital through equity financing or debt management. Investment bankers take care of the financial assets of their clients. Other tasks include conducting research, maintaining data in spreadsheets, and creating reports.
Qualification/ degree-
–To become an investment banker bachelor's degree in finance, economics, maths, business administration, or related field is required.
–Masters in an area of specialization.
Job availability and salary
With 1 or 2 years of work experience, an investment banker can work as an analyst, with 3-4 years of work experience as an associate, with over 10 years of experience as a vice president, and with 20 years of experience as a managing director. Bangalore and Mumbai are one of the top-paying cities when it comes to investment bankers. The investment banker is paid 9LPA for entry-level, 16LPA for mid-level, and 25LPA for the senior level.
Chartered accountant
Chartered accountant is one of the most prioritized career options for many commerce graduates and also grade 12 students. 10 Highest Paying Job In India And is considered to be one of the highest paying jobs in India. There has always been a  global demand for CA. Job security and long-term benefits, and good remuneration are the major reasons why people are attracted to this profession.
Qualification/ degree-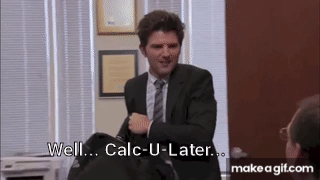 Job availability and salary
Chartered accountants are required in all organizations. Some of the top private companies like TCS and Infosys require accountants. Public sectors like BSNL, BHEL, and ONGC also require a CA. An experienced CA can expect high pay-scale. Mumbai is a good destination for most of the chartered accountants. An entry-level CA is paid 7LPA and a mid-level CA is paid15-16LPA.
Software engineers
With international tech giants investing in the Indian market and outsourcing talent overseas the demand of software engineers has risen. Cities like Bangalore has seen a rapid rise in the employment of engineers in recent years. Software engineers mainly deal with software development, coding, and computer programming.
Qualification/ degree-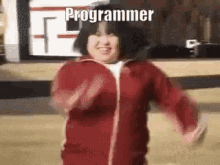 Job availability and salary
All companies do demand software engineers. An entry-level software engineer can expect something between4-6LPA, midlevel between 10-15LPA, and a senior-level software engineer can expect above 25LPA.
Civil services officer
A career in civil services is one of the foremost satisfying career choices for the student. The UPSC civil service examination allows for exploring challenging areas like IAS, IPS, IFS, IRS, etc. A civil service officer enjoys a high salary and plenty of other benefits.
Qualification/ degree-
–A bachelor's degree in any discipline is required to be eligible for the UPSC exam.
Job availability and salary
As a civil servant, you can start your career in any governmental department, such as agriculture, revenue, etc. With time and experience, a civil servant can work as a magistrate. Regardless of cities, the salary is the same in all the cities. The minimum salary of a civil servant in any department is around INR 56K per month and increases with time and experience.
Cybersecurity professionals
All sorts of businesses have a web presence today and so it becomes important to safeguard their valuable digital assets. Since cybersecurity is needed for all kinds of businesses, there's a growing demand for cybersecurity professionals.
Qualification/ degree-
–To be a cybersecurity professional graduation in Mathematics, computer science, or related field is required.
–Certification in a cybersecurity course is also needed.
Job availability and salary
Entry-level cybersecurity professionals can earn between 5-7LPA, mid-level 10-12LPA and senior-level above 25LPA. There is a bright future in cybersecurity because with time and technology savvy society we all need security for our databases.
Artificial intelligence professionals
The supply-demand gap for artificial intelligence professionals is incredibly high in India due to which companies have led to competition with each other to hire the best available talents. The job requires the creation of prototypes, creation, and implementation of statistical models, optimizing the performance, applying data science, etc.
Qualification/ degree-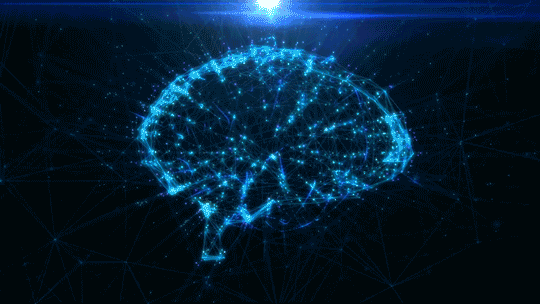 Job availability and salary
An artificial intelligence professional can find a variety of job roles like big data engineers, data analysts, chief data officers, etc. Bangalore is the highest paying city in India. A fresher in machine learning can earn a minimum of 8 LPA, and this can go up to 26LPA with time and experience.
Highest Paying Job In India Full stack developers
Full-stack developers are liable for overall web development and maintenance. 10 Highest Paying Job In India Reports show that there has been a 20% spike in the demand of full-stack developers in India in recent times. Startup companies seem to be employing more full stack developer.
Qualification/ degree-
–To become a full stack developer Bachelor's degree in Mathematics, computer science, or related field is required.
–Knowledge about HTML, CSS, and JavaScript is required.
Job availability and salary
10 Highest Job In India The number of full-stack development jobs is predicted to rise by 13% until 2026. This means there will be more opportunities for full-stack developers. A fresher can begin his or her career as an entry-level developer and become a web-developer with experience and time. An entry-level full-stack developer earns around 6LPA, mid-level 10LPA, and senior-level 12LPA.